English Professor Kate Bonnici Receives Brett J. Love Award for Teaching Excellence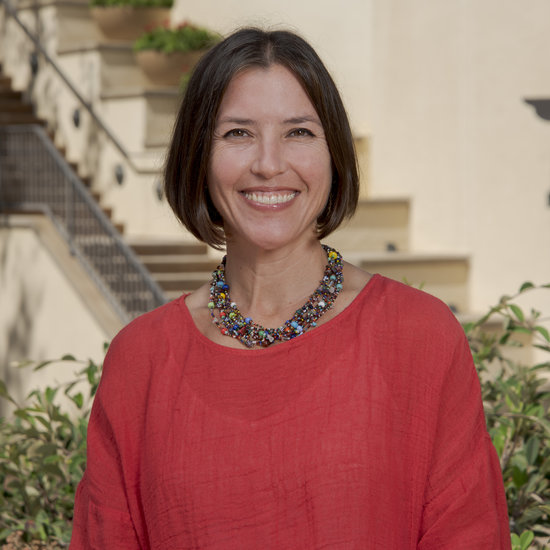 Kate Bolton Bonnici, assistant professor of English, recently received the Seaver College Brett J. Love Award for Teaching Excellence—an honor that recognizes exceptional, non-tenured professors within the Humanities and Teacher Education Division.
"Teaching feels like the heart of Pepperdine University," says Bonnici. "I'm learning and growing so much from working alongside my students and colleagues. To have my work as an educator affirmed is incredibly surprising and gratifying."
Since Bonnici began teaching at Seaver College in 2022, she has cultivated a warm and collaborative culture within each of her classrooms. The courses she instructs are centered around writing, rhetoric, literature, and social justice. Within her pedagogy, Bonnici focuses on caring for her students' whole selves—their academic, spiritual, and personal well-being.
"Building community is key in all of my classes," says Bonnici. "I aim to cultivate a community of belonging so that each of my students is able to grow in a space that feels brave and supportive. I hope they all leave our classroom with new friends, new ideas, and new questions."
Bonnici received her PhD in English from UCLA and her MFA in poetry from the University of California, Riverside. She has published multiple scholarly and creative works, including the book Night Burial, which won the Colorado Prize for Poetry. Her second book, A True & Just Record, explores the 16th- and 17th-century English witch trials using poetry and will be published by Boiler House Press/Beyond Criticism Editions in October 2023.
Prior to her career in higher education, Bonnici earned a JD from New York University and practiced law. However, in the courtroom she discovered a passion for the performative and collaborative aspects of being a lawyer and elected to pursue more schooling to become a college professor.
Bonnici is the 20th recipient of the Brett J. Love Award for Teaching Excellence. The award was established in 2003 to honor the late Seaver College English professor Brett Love, who passed away on April 12, 2003.