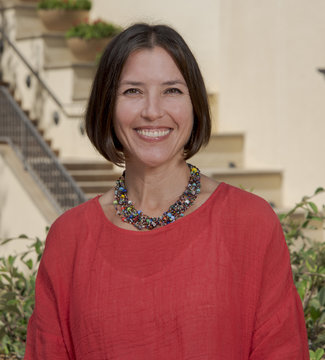 Kate Bolton Bonnici
Assistant Professor of English
Humanities and Teacher Education
, Seaver College
PLC 113
Biography
Kate Bolton Bonnici received her PhD in English from UCLA and her MFA in poetry from UC Riverside. Prior to that, she earned a JD from NYU and practiced law for a number of years in California and in Alabama. Dr. Bonnici's debut poetry collection, Night Burial, won the 2020 Colorado Prize for Poetry. Her poems, short stories, and essays have been published or are forthcoming in the Georgia Review, Image, CounterText, Tupelo Quarterly, Southern Humanities Review, Arts & Letters, Foundry, Exemplaria, and elsewhere.
Dr. Bonnici is also an assistant nonfiction editor at Tupelo Press. Her current book project is situated at the crossroads of criticism and poetry. Through various critical-creative modes, she explores 16th- and 17th-century English printed pamphlets on witchcraft, witch beliefs, and the early modern witch trials, together with archival materials on medicine, religion, and aging.
Education
PhD, UCLA
MFA, UC Riverside
JD, NYU Law
"Via Lactea," Georgia Review (forthcoming 2022).
"Swimming through the Fires: The Lucretian Beast Fable in The Duchess of Malfi," Exemplaria: Medieval, Early Modern, Theory (Spring 2022).
"Ritual," Tupelo Quarterly 26 (March 2022).
"During This Pandemic I Read Thomas Dekker's 'The Wonderfull Yeare. 1603,'" "Witch Stichomythia: Joan Cason, Executed in 1586," "Still Utopia," and "Echo: A sound rebounding to a noise or voice in a valley or wood; a resounding or giving again of the voice." Foundry (UCHRI, September 2021).
"Witch Stichomythic: from The Confession of Elizabeth Fraunces, late of Hatfeelde in Essex," CounterText 6.3 (January 2021).