German Major and Minor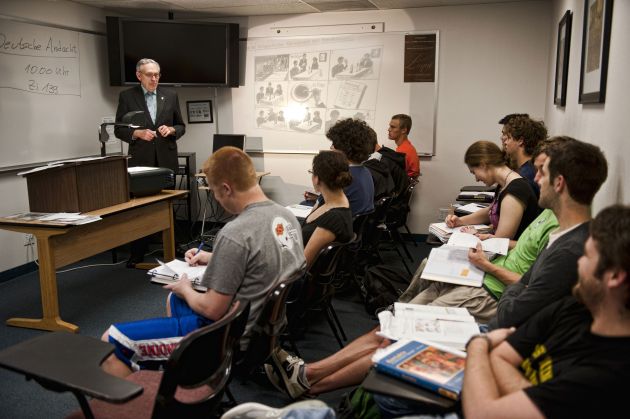 Some of the noblest contributions to philosophy, theology, music, literature, science, and art, come from the German-speaking people. The Seaver College German degree program prepares trains to develop competency in speaking, understanding, reading, and writing the German language.
German Degree
Our students develop competency in German while practicing language skills, studying German culture, history, and literature, and even studying an additional language.
Future options for German majors include international business, graduate studies, missionary service, Foreign Service work, or careers in education or technology.
German Minor
A minor in German compliments students' other chosen fields. Students minoring in German acquire a valuable tool to aid them in their quest for knowledge, insight, appreciation, perspective, and objectivity.