Meet the Faculty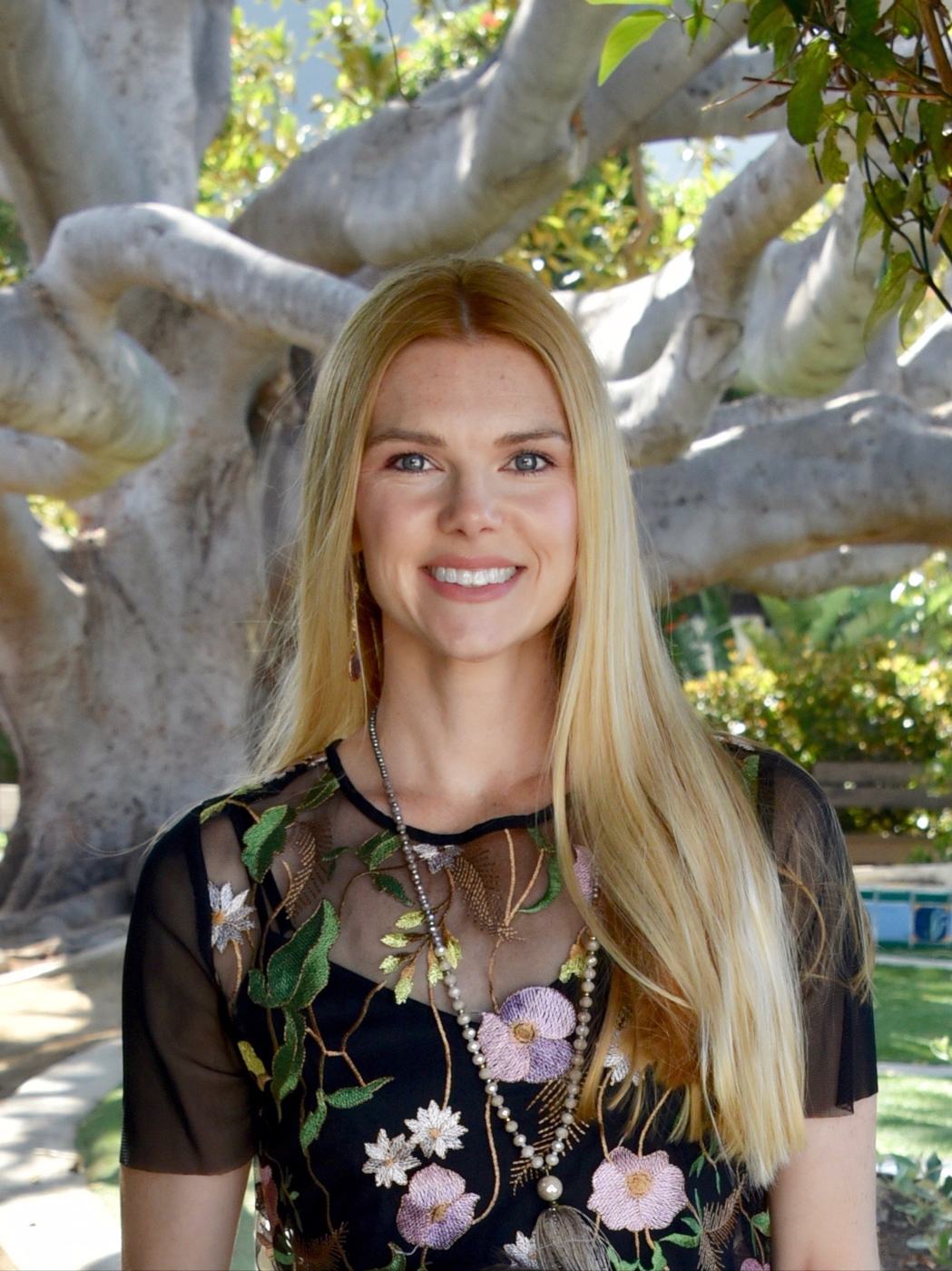 Lila McDowell Carlsen
Associate Professor of Hispanic Studies
Associate Provost
Division: International Studies and Languages Division
Office: Pendleton Learning Center (PLC) 196
Phone: (310) 506-4215
E-mail: lila.carlsen@pepperdine.edu

Ph.D., Spanish, University of California, Riverside, 2008
M.A., Spanish, Baylor University, 2005
B.A., Spanish, Baylor University, 2003, summa cum laude, Honors with distinction
Courses:
SPAN 151 Elementary Spanish I
SPAN 251 Second Year Spanish I
SPAN 252 Second Year Spanish II
SPAN 300 Hispanic Studies: Chilean Culture
SPAN 341 Advanced Grammar and Composition
SPAN 345 Spanish Phonetics and Conversation
SPAN 346 Basic Translation
SPAN 451 Spanish American Literature II
SPAN 453 Spanish Literature I
SPAN 461.01 Utopia in Contemporary Latin American Literature
SPAN 461.83 Literature of Buenos Aires
SPAN 461 Crime and Justice in the Southern Cone
SPAN 470 Capstone: Hispanic Studies Beyond Graduation
Key Awards/Affiliations:
Course Release for Research, Seaver College, 2016-2019
Seaver Research Council Grant 2015-2016
Sabbatical Leave for Research, Seaver College, Fall 2015
Community Based Research Grant, Hispanics and Financial Well-Being, with Luisa Blanco (PI), George Carlsen & Dan Morrison, Pepperdine University, 2015
Seaver Fellow in International Studies and Languages, 2012-2013
Dissertation Year Fellowship, University of California, Riverside, 2008
Hispanic Studies Research Scholarship, University of California, Riverside, 2008
Distinguished Chancellor's Fellowship, University of California Riverside, 2005-2008
Outstanding Teaching Assistant in Spanish, University of California, Riverside, 2007
Baylor President's Fellowship, 2003-2005
Phi Beta Kappa Award for Research, Baylor University, 2003
Outstanding Graduate of Baylor University, 2003
Modern Language Association
American Association of Teachers of Spanish and Portuguese
Latin American Studies Association
American Council on the Teaching of Foreign Languages
Asociaciòn Internacional de Literatura y Cultura Femenina Hispánica
Academic Interests:
Gender Studies
Latin American Fiction of the 20th & 21st Centuries
Latin American Literature
Utopia and Dystopia
Selected Works:
Carlsen, Lila McDowell. "The House of the Japanese Spirits: Orientalism and Magical Realism in Isabel Allende's El amante japonès." Transmodernity (Spring 2018). https://escholarship.org.uc.item.36x200qv
Blanco, Luisa, Lila Carlsen, Dan Morrison, George Carlsen, Ashley Chaparro, and Eric Molina. "Precious Paradise: The Financial Well-being of Hispanic Immigrant Day Laborers in Malibu." Latinos in the 21st Century: Their Voices and Lived Experiences. Eds. Inigo Álvarez & Ada Vargas. NY: Nova Publishers, 2018.
Carlsen, Lila McDowell. "Inhospitable Text: Critical Dystopia in Los vigilantes by Diamela Eltit" Letras Femeninas 50.2 (Winter 2014).
Carlsen, Lila McDowell. "Absurdity and Utopia in Roberto Bolaño's Estrella distante and 'Sensini.'" Confluencia: Revista Hispánica de Cultura y Literatura 30.1 (Fall 2014): 138-151.
Carlsen, Lila McDowell. "Utopia, Archive, and Anarchy in Los siete hijos de Simenon by Ramòn Díaz Eterovic." Studies in Twentieth and Twenty-First Century Literature 35.2 (Summer 2011).
Carlsen, Lila McDowell. "'Te conozco de cuando eras árbol': Gender, Utopianism, and the Border in Cristina Rivera Garza's La cresta de Iliòn." Symposium: Quarterly Journal in Modern Literatures 64.4 (Winter 2010): 229-242.
McDowell, Lila Cole. The Utopian Impulse in Chilean and Mexican Novels, 1990-2005, University of California, Riverside, 2008, Ph.D. dissertation directed by Raymond Leslie Williams.
Selected Links: