International Studies and Languages Clubs and Activities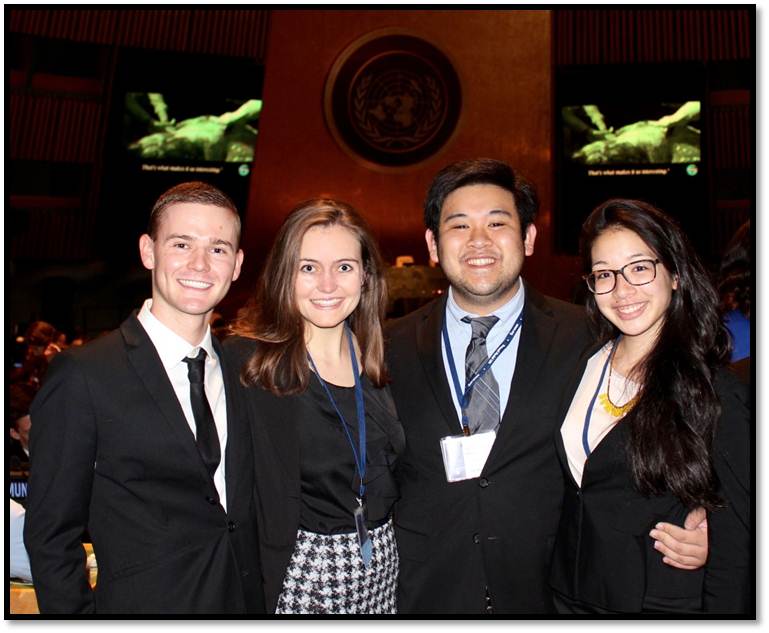 National Model United Nations
The Model United Nations is an organization committed to enabling members to collaborate with others of differing backgrounds to develop a better understanding of international affairs and encourage the building of a more globalized perspective of this world through leadership and cooperation.
Our teams consistently achieve recognition at the annual National Model United Nations Conference in New York. We were named the "Outstanding Delegation" at the 2016 conference. This is the highest honor a delegation can achieve.
National Model U.N. Website: http://www.nmun.org
For more information contact: Dr. Paul Begin (paul.begin@pepperdine.edu )
---
Italian Club: C.I.A.O.
The purpose of C.I.A.O. (Cultural Italian American Organization) is to provide a forum on campus for the promotion and perpetuation of the study of Italian heritage and culture among students and Italophiles. Membership is open to everyone who wish to participate in the various activities of the organization. The club offers many events, including notable guest speakers, recitals, Italian film appreciation, and much more.
For more information contact: Professor Fiona Stewart (fiona.stewart@pepperdine.edu )
---
Cafe Francais
Sponsored by, Pi Delta Phi, the French Honor Society, "Cafe Francais" is a great opportunity to practice your French skills with friends and meet new people while enjoying coffee and conversation. During the 2017-18 school year, we will meet in the Cafeteria. Time: Wednesdays, 2:30 - 3:30. Anyone who loves speaking French is welcome and encouraged to attend, the meeting is not restricted to members of Pi Delta Phi.
For more information contact: Dr. Kelle Marshall (kelle.marshall@pepperdine.edu )