Haus meines Herzens
The Campaign to Renovate Moore Haus
A Glimpse at the Floor Plans
Take a look at the plans for Moore Haus. Click on the image for a full PDF version of each floor design.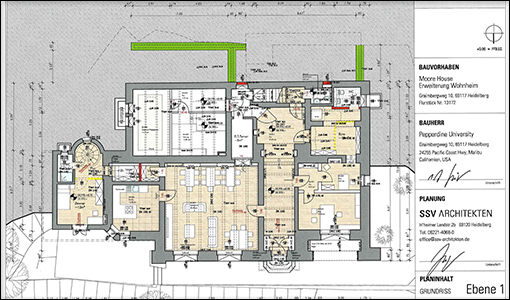 First floor plans show a change to the office space and the existing laundry room which will be combined. We are closing off the tower to students to create a faculty apartment, moving students from the tower into the main Haus.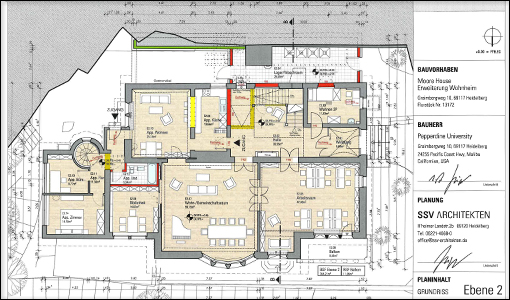 Second floor plans show a new space at the rear of the Haus; larger and better functioning laundry space! Moving the faculty family housing to the tower means more space/privacy for the faculty family, opening up the Reception Room and the old faculty bedroom space for regular student use.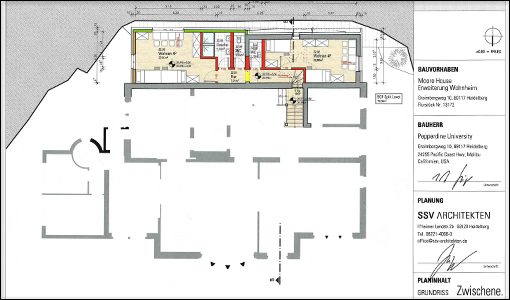 Floor 2.5, or the split level will be expanded to create new bedroom and bathroom space over the addition made at the rear of the Haus.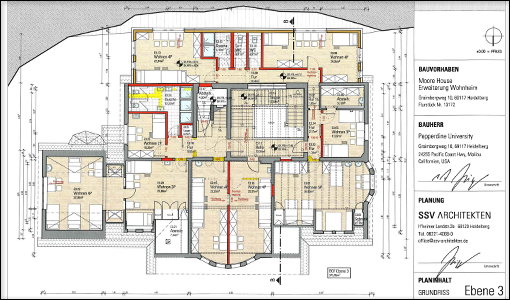 Third floor plans show better use of existing space for the student bedrooms and bathrooms. Also shown are new student bedrooms and bathroom space at the rear of the Haus to replace student space to be used by the faculty family.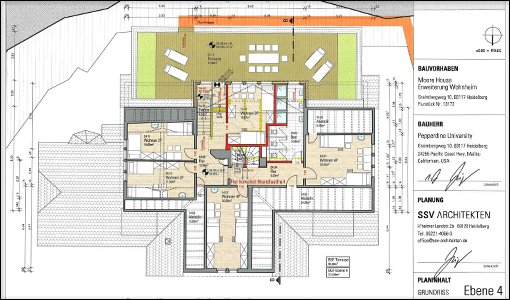 Fourth floor plans show new study and recreation space at the back of the Haus in the form of a large outside terrace above the 3rd floor student bedrooms.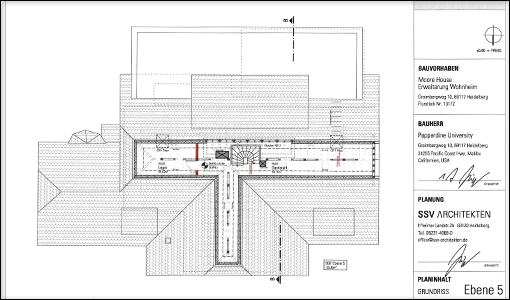 Very exciting fifth floor plans open up the attic to create more study and lounge space.
---
Insert Your Name Here
There are many ways for you, your Pepperdine sweetheart, and even your Heidelberg class to leave your mark in your home in Heidelberg. Please contact Giuseppe Nespoli to find out naming opportunities to be a part of history.
Heidelberg Live webcam