Alumni
What Theatre Graduates Are Up To
Graduates from our programs have had enormous success over the years at entering the professional industry and landing premiere graduate school offers. Learn what our alumni are up to by clicking on their class year below.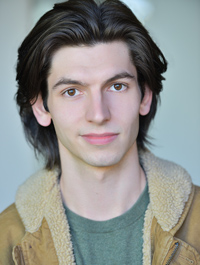 Nate Bartoshuk
Nate Bartoshuk was born and raised in Redwood City, CA where he began acting at Sequoia High School before traveling south to study Theatre Arts at Pepperdine University in Malibu. In addition to being a Regents' Scholar and appearing in multiple mainstage productions, Nate also wrote and staged two original plays, Call Center and Stay Because... during his time at Pepperdine. In 2019, Call Center became an official selection of The Road Theatre Company's 10th Annual Summer Playwrights' Festival.
Nate graduated Summa Cum Laude from Pepperdine in 2020. Since then, Nate has appeared as Steve Harrington in over 2,000 performances with the STRANGER THINGS DRIVE INTO EXPERIENCE in Downtown LA, and continues to write; his first feature film screenplay, People Live Here, has been optioned for production and is currently in its financing stages.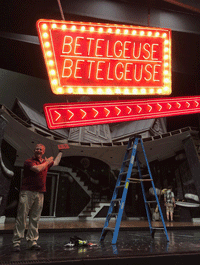 Michael W. Brown
Class of 2000, Production Design
Upon graduating from Pepperdine University, Michael worked professionally as a theatrical stagehand (electrician) in the Los Angeles area for a few years. During this time he also was fortunate enough to be asked to recreate the Lighting Design of the musical Evita in Taiwan which was originally designed by Pepperdine Faculty member David Barber. Upon returning he was hired on the National Tour of the musical Cabaret as the Head Electrician. After Cabaret, he continued to tour with the musical Fosse (US National Tour, UK National Tour, European Tour), The Who's Tommy (European Tour), Oklahoma! (US National Tour), Joseph…Dreamcoat (US National Tour), Cats (US National Tour), Evita (US National Tour), among other tours.
When Michael finished touring he moved to New York City to work as a Production Electrician for the Broadway Musical Burn the Floor, he also was asked to recreate the Lighting Design for the London Production of Burn the Floor. Mike returned to New York City to be the Production Electrician for the following Plays and Musicals: Kinky Boots (Broadway, US National Tour, Toronto), Let It Be (Broadway), Newsies (US National Tour), Porgy and Bess (US National Tour), Spring Awakening (Broadway), Waitress (Broadway), Kristen Chenoweth in Concert (Broadway), War Paint (Broadway), Gettin' the Band Back Together (Broadway), Beetlejuice (Broadway), Harry Connick Jr in Concert (Broadway), and A Christmas Carol (Broadway). Along with the rest of the world, Mike is anxiously awaiting the return of Broadway in the fall of 2022.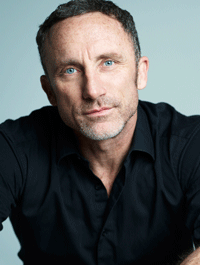 Joel Bryant
Joel Bryant (Class of 1996, Acting) Joel Bryant is from Albuquerque, New Mexico and graduated from Pepperdine University with a BA in Theatre. He's been a performer in various mediums ever since, whether TV ("Monk," "Criminal Minds," "You Are Nothing," "LA Macabre"), film ("The Heartbreak Kid," "Music Within," "Valkyrie," "Baby Blues") or theatre (Texas Shakespeare Festival, Edinburgh Fringe, recently named Best Actor by the Desert Theatre League). He's also an on-camera host and has parlayed that into being a top-notch host for live events including Main Stage Super Bowl festivities, CES, corporate team-building, charity auctions and awards galas for Fortune 500 companies. His standup comedy has taken him around the world including USO and AFE performances for our troops in Afghanistan, Jordan and Italy, European tours, comedy festivals and college and club tours. In his downtime, he spends life on the road always looking for the next destination having climbed Mt. Kilimanjaro, run the Athens Marathon, snorkeled the South China Sea, toured Chernobyl among many other adventures.

JoelBryant.net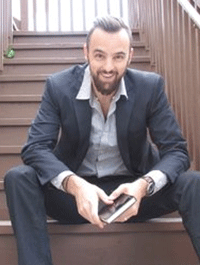 Tim Campbell
Class of 2007, Theatre and Music
A prolific audiobook narrator and voice over actor, Tim has narrated over 450 audiobooks ranging from bestselling authors like Catherine Coulter, Neil Gaiman, and Lois Mcmaster Bujold to classics like Moby Dick, The Strange Case of Dr. Jekyll and Mr. Hyde, The Phantom of the Opera and many, many others. He has won every major performance award in the audiobook industry. He has done voice over work for 20th Century Fox, Coca Cola, Hot Wheels and others. In addition to voice acting, Tim is a professional singer, appearing regularly with LA Opera, Pacific Opera Project, the Los Angeles Master Chorale, and on TV and Film scores like Star Wars IX: The Rise of Skywalker, Venom, Creed II and many more. He is a proud member of SAG/AFTRA, AGMA, and the APA.

www.timcampbell.me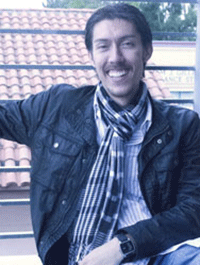 Dean Curosmith
Class of 2007, Production / Design
Upon graduating from Pepperdine, Dean worked at Florida Studio Theatre (FST) in Sarasota, FL. Starting as their summer intern, he was promoted to Cabaret Stage Manager of their Cabaret venue, and then promoted again to Equity Stage Manager of their Mainstage venue. After living in Florida for two years, Dean left FST and ultimately went back to school to receive his MFA from the University of California, Irvine in 2013. While attending grad school, Dean did a stage management internship with Cirque du Soleil in Las Vegas, and after graduation he began working with them full time.
Dean has been with the company ever since, and in seven years time he has worked on five long-running Cirque du Soleil shows, been on the creation team for one of them, volunteered on four separate charity shows for the One Drop Foundation, assisted in the training of several interns and other young professionals, and traveled around the world working in different countries (specifically in Japan, Chile, Australia, Singapore, and China). Dean now calls Las Vegas home and works at Cirque du Soleil's "R.U.N" as one of its Stage Managers.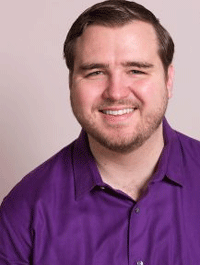 Matt Davis
Class of 2015, Production / Design
Matt Davis is a Production Manager and Designer from San Diego, CA. Matt currently works as the Production Manager for the Philadelphia Theatre Company, and is a M.F.A. graduate from the Yale School of Drama, Technical Design and Production program. He is the author of Intellectual Property for Producing Theatres, recipient of the USITT KM Fabrics Award for Technical Production (the "Golden Shuttle"), and the Allen M. and Hildred L. Harvey Prize for Technical Writing. Well versed in both management and design, Matt has worked as the Production Manager for New York Stage and Film, which pairs emerging and established playwrights with Broadway-level directors and designers to develop new works including The Wolves, Head over Heels, Hadestown, Taylor Mac's 24-Decade Project, and The Secret Life of Bees. While at Yale, Matt worked as Production Manager and Technical Director for various productions, in addition to working in lighting design and other production positions for the Yale Repertory Theatre. Prior to moving to the east coast, Matt worked as the Technical Production Manager for the Lisa Smith Wengler Center for the Arts, and as Adjunct Faculty (special projects) for Pepperdine University, along with receiving his B.A. in Theatre Production/Design, managing production for the Edinburgh Program in 2012 and 2014, and working with many Pepperdine groups including Dance in Flight, the Opera, Songfest, and the Pepperdine School of Law.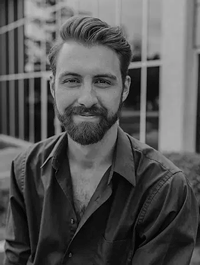 Paul J. Dufresne
Class of 2016, Production / Design
Paul J. Dufresne
is a scene designer for theatre and opera based in Los Angeles. Originally from Ventura California, Paul is a Pepperdine alumni from where he received his BA in scene design. Paul received his MFA in scene design from Boston University studying under designer James Noone and Director Jim Petosa. Paul has designed both nationally and internationally working with companies such as The English National Opera, The Minnesota Opera, Glimmerglass Opera, The Rubicon Theatre Company, The Gary Marshall Theatre, and LA Opera, among others.
Selected opera credits include scene designs for Boston University Opera Institute's Dolores Claiborne (2019);​ Pelléas et Mélisande ​(2018); Le nozze di Figaro​ (2017); and ​Hydrogen Jukebox​ (2016); ​Die Zauberflöte (Smothers Theatre -2016) directed by Henry Price​;​ Additional credits include Boston University Theater Department's Booth Theater inaugural production of ​Rhinoceros​ (2018) as well as productions of Angels in America Pt. 1 & 2​ (2018); ​These Shining Lives​ (Lindhurst Theatre - 2015), a production at the Edinburgh International Fringe Festival entitled Forget Fire ​(C Venue +2 -2014), ​Goodnight Don't Be Afraid​ and H​amlet (Theatre Three - 2014); Associate scenic design for La Rondine (Minnesota Opera -2018); Man of La Mancha (English National Opera - 2019); Ghosts of Versailles (Glimmerglass Opera Festival - 2019); Class​ and ​Scott and Hem​ (Gary Marshall Theatre - 2015); Paul was awarded the USITT young designers' national award for outstanding achievement in scenic design in 2016.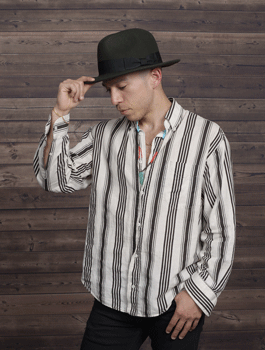 Diggle
Class of 2013, Production/Design
Diggle is a proud Gay, Mexican-Latinx Scenic Designer. He graduated from Pepperdine in 2013 and received his MFA in Stage Design from Southern Methodist University in 2016. After grad school, he moved to NYC where he has been working as the lead Scenic Designer on his own projects and as an Associate Scenic Designer on and off-broadway. His designs have been seen at the Public Theater, The Dallas Theater Center, regional houses along the East Coast, and many small venues within NYC. As an Associate Scenic Designer he has done most of his work for Clint Ramos which include productions at NYTW, the Public, Signature, MCC, the Alley, Steppenwolf, Berkeley Rep, La Jolla Playhouse & Williamstown Theatre Festival. On Broadway, Clint and I designed "Grand Horizons" at the Helen Hayes, and most noticeably we did "Slave Play" at the Golden Theatre for which we are nominated for a Tony Award. His other associate designs include work for Dede Ayite and Rachel Hauck.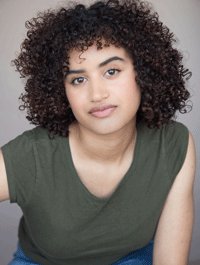 Paige Elson
Paige Elson is an actor, writer, and comedian originally from Stockton, California. She is currently a staff writer for seasons 12 and 13 of BYUtv's sketch comedy series Studio C. Paige also writes and performs live sketch comedy and improv on various house teams at Upright Citizens Brigade Theater. Paige has performed comedy at Austin Texas' Out of Bounds Comedy Festival as well as the LA Indie Improv Festival. Check her website to come see her perform live! Paige has been featured in videos for Refinery29, Issa Rae's Raedio, and Proactiv. She also has a comedic short that she wrote, produced, and starred in touring the festival circuit. Paige loves making people laugh and showing people a new perspective.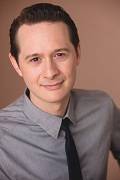 Brian Michael Jones
Brian Jones is from North Little Rock, Arkansas and graduated Pepperdine in 2004. He loved hosting Songfest, acting and singing in the musicals, and performing with the Pepperdine Improv Troupe, which he now hosts and directs.
After graduating he moved to Los Angeles to start a career in TV/Film. Film Credits include HAIL CEASAR! FINDING AMANDA, and CRAZY. His TV credits include BLACKISH, NCIS, BONES, ANGIE TRIBECA, GAME SHAKERS, GREY'S ANATOMY, CASTLE, FEUD, and recurring as Chad on A GAMERS GUIDE TO PRETTY MUCH EVERYTHING on Disney XD.
On stage, he's a member of the critically acclaimed improvisational theatre company, Impro Theatre, improvising full-length plays in the style of history's greatest playwrights and novelists. Impro has performed at the Pasadena Playhouse, The Broad Stage, The Odyssey, and Gary Marshal's The Falcon Theatre in Toluca Lake. You can find the company at ImproTheatre.com
As a puppeteer, he's continuing his work with the Jim Henson Company with Puppet Up! an improvised on-camera live stage puppet show. He was also a puppeteer on ABC's THE MUPPETS, and the feature Disney film MUPPETS MOST WANTED.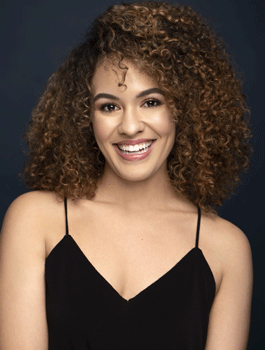 Tasia Jungbauer
Tasia Jungbauer (she/her) is an actor from Yelm, Washington who currently resides in New York City. With the help of generous financial aid and scholarships, she attended Pepperdine University in Malibu, CA. She majored in Theatre with an Acting Emphasis and minored in Music. While there, she starred in productions including Into the Woods, South Pacific, and The Threepenny Opera. Upon graduating, she was awarded with the John Raitt Award for Outstanding Contribution to the Performing Arts. She spent the next few years traveling the world performing with Norwegian Cruise Lines and Universal Studios as a principal vocalist. Upon deciding to move to NYC, she began working as a vocalist for one of the most sought after NYC entertainment companies, Hank Lane, as well as modeling for brands like Revlon, Carol's Daughter, and Urban Decay. She is signed with Professional Artists Agency for theatre/film/TV. Tasia will make her television debut on AppleTV's "WeCrashed" opposite Anne Hathaway and Jared Leto, in addition to making her Broadway debut in Moulin Rouge (u/s Satine, Arabia, La Chocolat). When not on stage, Tasia can be found spending time with her cat Momo, on a quest to try every diner in New York City, or doing terrible and wonderful DIY apartment renovations.
@tasiajungbauer and
tasiajungbauer.com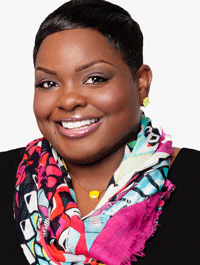 Endyia Kinney-Sterns
Class of 1998, Communications & Acting
EXECUTIVE * PRODUCER * CREATOR
With over 20 years of Entertainment and Television experience, Endyia Kinney-Sterns is an accomplished television producer and network executive. Named one of the "Top Female Executives in Hollywood" by Essence Magazine, Kinney-Sterns has been instrumental in identifying and developing new programming for various networks, including VH1, CBS, NBC, HGTV, BET and OWN.
Most recently as Vice President of Development and Programming for OWN: Oprah Winfrey Network, Endyia was responsible for overseeing day-to-day development of new original programming including popular docu-series, "Flex and Shanice", "Raising Whitley" and "Deion's Family Playbook."
Kinney-Sterns held the title of senior director of programming and development for TV ONE, where she was responsible for the day-to-day supervision of production and programming for popular series including "Baisden After Dark," "Who's Got Jokes" and "Black and Men Revealed." Her most notable accomplishment there was co-developing and co-creating the brand defining, multiple NAACP Award winning hit show "Unsung."
In the early days of her career, Endyia spent over four years working in programming and development at BET where she was responsible for overseeing production and post production for the network's top-rated series "College Hill" and "Keyshia Cole: The Way It Is." She was also responsible for helping to develop and launch "The Mo'Nique Show," and the hit music competition show "Sunday Best." Her impressive slate also included overseeing development for the following shows: Lil Kim: Countdown to Lockdown,""DMX," "Soul of a Man", "Exalted" and "Hell Date." Prior to her positions at BET and TV ONE, Kinney-Sterns produced reality, talk/variety and lifestyle shows including the Emmy Award-winning syndicated series "The Wayne Brady Show," "Big Brother 4" and "The Other Half".
As Founder and CEO of EKS Consulting Firm, a highly sought-after development consulting company, Kinney-Sterns offers development and programming strategy direction for networks and production companies with clients such as Viacom, Tyler Perry Studios and MGM studios. In addition, as a content provider and creator, Kinney-Sterns is Co- Founder and CEO of All Things Media, a full service production company.
In addition to a celebrated professional career, Endyia and her husband of 19 years Brigg Sterns work with a number of organizations including the Children's Hunger Fund as well as Zoe Ministries an organization geared at stopping child trafficking overseas, making her volunteer and charitable efforts a family affair.
In the Fall of 2021, Kinney-Sterns will add published author to her list of many accomplishments with the release of her highly anticipated book, "Why Me? How to stay in the fight with adversity. The Power of Embracing Adversity which helps women and men embrace and sift through the challenges and struggles in their lives.
Endyia, resides in Los Angeles, California with her husband, Brigg Sterns, and her two sons, Judah and Cairo.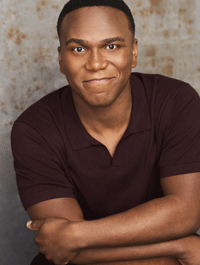 Jalon Matthews
Jalon Matthews is an actor-singer-comedian-resident happy guy born, raised, and based in California. After Pepperdine, Jalon recently received his MFA in Acting from UC Irvine. He has deep passion for musical theatre and comedy and most notable roles include Sebastian in Disney's The Little Mermaid (Musical Theatre West), Frederic in The Pirates of Penzance (Utah Shakespeare Festival), and Seymour in Little Shop of Horrors (PCPA).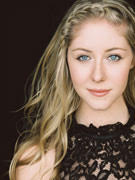 Missy Marion
Missy Marion was an honors graduate of Pepperdine University with a BA in Theatre Arts in 2015. Upon graduation, Missy worked in upstate New York doing summerstock theatre at Forestburgh Playhouse. Upon moving back home to Los Angeles, Missy has worked for numerous regional theatre companies such as; 3D Theatricals, Cabrillo Music Theatre, Moonlight Stage Productions, San Diego Musical Theatre, Performance Riverside, and Palos Verdes Performing Arts' Norris Theatre. She continues to find joy is every aspect of the business, even its challenges. She also teaches dance at Studio C Performing Arts in Westlake Village. Missy is hoping to move to NYC in 2017 and pursue a career in musical theatre on the east coast! For more information visit www.missymarion.com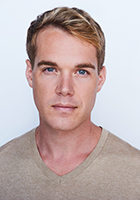 Mason McCulley
Born and raised in Birmingham, Alabama, Mason McCulley made his way to California to study Theatre Arts at Pepperdine University in Malibu. He's best known for playing Ken on the critically acclaimed HBO show INSECURE from Issa Rae, now filming Season 2. Additional acting credits include GREY'S ANATOMY, CASTLE, CSI:NY, BIG TIME RUSH and most recently recurring on HBO's WESTWORLD.
Mason recently wrapped season two of the hit web series BREAK A HIP serving as both actor and producer. BREAK A HIP is a raucous comedy written and directed by Cameron Watson starring 5-time Emmy nominee Christina Pickles as well as Allison Janney, Octavia Spencer, Peri Gilpin, Jim Rash and introducing Britt Hennemuth. www.BreakaHip.com
For the past 10 years Mason has served as Industry Liaison for the Theatre Program at Pepperdine University, curating a Master Class Series for the acting majors. Guest Artists have included Sir Anthony Hopkins, Alfred Molina, Faith Prince, Betty Buckley, Jason Alexander as well as top casting directors, agents and directors. Each week a different industry professional is invited to lead a workshop and dialogue with the students.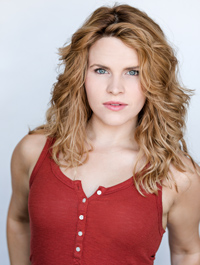 Katharine McDonough
Class of 2012, Theatre * Music
KATHARINE MCDONOUGH (Class of 2012, Theatre & Music) was most recently seen as "Marian Paroo" in THE MUSIC MAN at the Thousand Oaks Civic Arts Plaza, opposite Adam Pascal. Other theatre credits include "Evelyn Nesbit" in RAGTIME (Pasadena Playhouse), "Ariel" in THE LITTLE MERMAID, "Mary Poppins" in MARY POPPINS, and "Eliza Doolittle" in MY FAIR LADY (Musical Theatre West); "Elsa" in FROZEN (Hyperion Theatre); "Katherine" in NEWSIES (Moonlight Productions); and "Emily O'Dowd" in EMPIRE (dir. Marcia Milgrom-Dodge, La Mirada Theatre). Katharine is also the Artistic Director of Contempo Productions, a Los Angeles non-profit theatre company. Recent producing/directing credits include THE SCARLET PIMPERNEL (Hollywood Fringe Festival and Chromolume Theatre) and BUBBLE BOY (Colony Theatre). @ladykatethegreat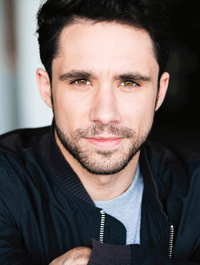 Dino Nicandros
Hailing from the great state of Texas, Dino Nicandros moved to California in 2010 and attended Pepperdine. He earned a Bachelor of Arts degree (cum laude) in Theatre Arts, Emphasis in Acting and was the recipient of the university's John Raitt Award for Outstanding Contribution to the Performing Arts for his role as Jean Valjean in Les Misérables (2014).
At home both on stage and in front of the camera, Dino has entertained audiences in prominent venues throughout California, across the country, and internationally. He was most recently seen on stage in McCoy-Rigby Entertainment's international production of Peter Pan (Smee) in Riyadh, Saudi Arabia. The production garnered the distinction of being the first American Broadway musical to ever be performed in the Kingdom as part of the annual Riyadh Season Festival. Earlier last year, Dino was seen in 3-D Theatricals' critically acclaimed production of The Secret Garden (Archibald Craven) and the Finger Lakes Musical Theatre Festival's production of Grand Hotel (Otto Kringelein) in Auburn, New York. Additionally, he appeared in a staged concert reading of Age of Power (Nikola Tesla), a new musical written by Dave Caplan and Allen Jay Zipper, and composed by Tony Award-winner Mark Hollmann (Urinetown).
Currently, Dino can be seen in Pueblo Sight and Sounds' film The Infiltrators (Radym), which made its world premiere at the 2019 Sundance Film Festival in Park City, Utah. The film took home the festival's prestigious "Next Audience" and "Next Innovator" awards and is currently making the rounds at film festivals across the country.
Dino will always be a Wave!
Victory Palmsiano-Bruckner
Victory grew up on film sets all over the world watching her dad perform stunts and direct action sequences for major motion pictures. It was this experience that cemented Victory's desire to create for a living. She had the incredible privilege of developing her craft in Pepperdine's Theatre Arts program. After graduating, Victory found she was most fulfilled behind the camera as a creative producer and writer. She has developed and produced award-winning media including films, series, commercials, podcasts, and branded content for companies like Viacom, NBCUniversal, The Oprah Winfrey Network, The Walt Disney Company, and many others. In 2020 Victory co-founded Quantum Spin Studios, a media company that values telling artful stories that inspire critical discussion and social change. Victory lives in Los Angeles, CA with her husband, Daniel and their scrappy dog, Mabel.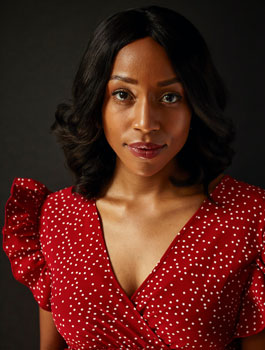 Grace Porter
Grace Porter is a California native who graduated from Pepperdine University in 2016 with her Bachelors in Theater. She moved to New York to study acting at NYU Tisch Graduate School of Acting (2019) where she received her Master's degree. Some of her work at NYU included Ma in Ma Rainey's Black Bottom, and Emmy in A Doll's House Part II.
Now living in New York, she has been seen in the Williamstown production of Lempicka, and The Public Theater's Mobile Unit production of Measure For Measure. TV credits include Madame Secretary, Prodigal Son, and she's currently recurring in Season 2 of GodFather of Harlem as Dr. Betty Shabazz. She will begin filing season 3 this year (2022) Her movie credits include "Figments" (short), "Under a Silver Moon (short), Spoiler Alert: The Hero Dies" staring Jim Parsons (not yet released) , and "Clock" staring Dianna Agron (not yet released).
Most recently, Grace was in the ensemble cast and understudy to Danai Gurira as Richard III, at The Public's Free Shakespeare in the Park production of Richard III in the summer of 2022.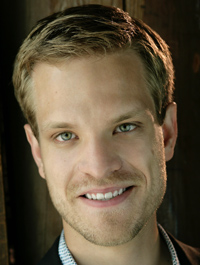 Kevin Replinger
Class of 2015, Production / Design
Grad School: Wayne State University
Degree: Master of Fine Arts, Theatre Management
Graduation Year; 2015
In pursuit of his career aspiration to do awesome things with awesome people, Kevin accepted the account manager role at TRG in summer 2016. In this role, Kevin manages a portfolio of data clients, aiming to increase their marketing effectiveness and grow patron-generated revenue. As part of the account manager team, Kevin manages daily operations of TRG's community networks, helping arts and cultural organizations find new audiences and develop arts participation as a community.
Previously, Kevin worked at the Hilberry Theatre Company serving in various marketing and administrative roles during his tenure. Much of his work focused on developing new opportunities to engage audiences with the process of producing theatre.
Kevin holds a Master of Fine Arts in Theatre Management from Wayne State University and Bachelor of Arts in Theatre Production Design and Business Administration from Pepperdine University.
Select Pepperdine Credits
Stage Manager - Hello, Dolly!, Little Women, La Boheme
Sound Designer - Proof, Rabbit Hole, Romeo & Juliet, Xanadu
Technical Director - Language of Angles, The Fastest Woman Alive (Edinburgh Fringe Festival, 2010)
http://trgarts.com/Whoweare/StaffProfiles/KevinReplinger.aspx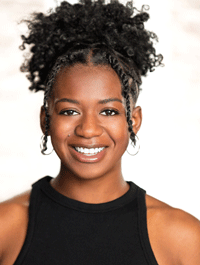 April Rock
Class of 2017, Theatre & Media Production
April Rock (Class of 2017, Theatre & Media Production) Born and raised in Woodbridge, Connecticut, April Rock moved to California to study Theatre Arts and Media Production from Pepperdine University, and graduated with honors in 2017. After graduation, April went to NYC to Columbia University to study TV Writing for the summer of 2017. Upon coming back to Los Angeles, April acted in shows on NICKELODEON (Game shakers), THE ID NETWORK (Betrayed), AND CBS (Criminal Minds). She is currently a Series Regular on BYUtvs Sketch Comedy Show STUDIO C, where she is an actor, writer, and director.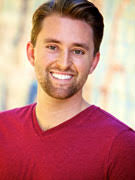 David Sheftell
David Sheftell, best known for his roles as Max Devore opposite Pierce Brosnan on A&E's "Stephen King's Bag of Bones", his work on "Family Guy," "American Dad," and "The Cleveland Show," as well as having worked on "The Young and the Restless" and "Days of Our Lives" respectively for many years, is a California native and a graduate of the Pepperdine University theatre program receiving a B.A. in Theatre. He has also performed in Radio and TV commercials for "McDonalds" and "Adventures in Odyssey," and many others.
Over his four year tenure at Pepperdine, he starred in 9 of the 11 shows he was cast in. Most notably of which were "The Seagull", "Hamlet", "The Laramie Project", "Our Town" and "Brigadoon." As well as performing in the "Edinburgh Fringe Festival," in Scotland. After School he studied with renowned acting coaches Howard Fine, Jay Scully, Robert D'Avanzo as well as many Improv schools including the famed Groundlings, IO West, Comedy Sportz, UCB and can currently be seen performing at the IO West MainStage in Hollywood with his Improv Team INTERROBANG‽. He is currently working in LA and is a Hardworking, Trustworthy, and Professional Business-minded Actor. So if you are looking for a Smart, Sophisticated, Wise-Guy, he's your guy!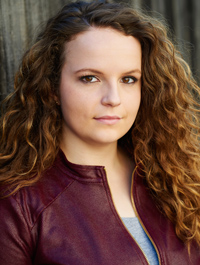 Lexie Tankersley
Lexie Tankersley graduated Pepperdine University with a bachelors degree in Theatre Arts. Upon graduation, she worked at Nickelodeon in the Talent & Events Department, overseeing the yearly Kids' Choice and Kids' Choice Sports Award Shows. Lexie left Nickelodeon to work for Joseph Gordon-Levitt's company HITRECORD- where she currently serves as a Producer. Over the past two years, Lexie has produced a collaborative live event series at the 2020 Sundance Film Festival, Joseph's original podcast CREATIVE PROCESSING, the SXSW premiere of HITRECORD's BAND TOGETHER WITH LOGIC, and THE ART OF BREAKING UP - a book project in collaboration with Harper Collins - now available at Target and Barnes & Noble.

www.hitrecord.org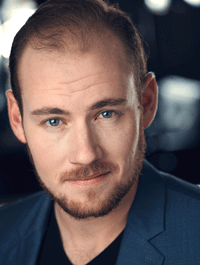 Michael Thomas-Visgar
Class of 2014, Theatre & Media Production
Michael is an actor, director, producer and production manager originally from Los Angeles, California who is now located in Durango, CO. Michael currently works as one of the two National Production Managers of Rail Event's inc. Michael works on installing The Polar Express -Train Ride in multiple cities across the country each year and has taken a leading role in the re-opening of Old Tucson in Tucson, Arizona. Old Tucson is a wild west amusement park and film studio that closed in 2020 due to the COVID 19 pandemic. Michael's work with Rail Event's Inc. has made him an integral part of the production and creative team charged with getting the amusement park back on its feet and running again, particularly on the entertainment and special events side.
Michael's most notable directing and producing credit is YouTube Rewind: The Musical 2019 which has over 2 million views. His former production directing credits include LA Time Critic's Choice The Mongoose (The Road Theatre Company), And Then There Were None (Morgan-Wixson), Moon Over Buffalo (Morgan-Wixson), A Midsummer Night's Dream (Hollywood Fringe Festival), Winner of Best Cabaret & Variety in Hollywood Fringe Festival - Thenardier's Inn (CAC Studios), Staged Readings Onlyland (The Road Theatre) starring Stephen Tobolowsky, The Mongoose (The Road Theatre), The Liar Paradox (The Road Theatre). Michael's regional performing credits include Ragtime (Willie Conklin) at the Pasadena Playhouse, Man of La Mancha (Dr. Carrasco) at San Diego Musical Theatre, Parade (3D Theatricals), Man Of La Mancha (McCoy Rigby), Frozen: Live At The Hyperion (Disney California Adventure), Jean Valjean in Thenardier's Inn a parody re-telling of Les Miserables, 1776 (Joseph Hues) Moonlight Amphitheater staged reading, Seminar (Leonard), Midsummer Night's Dream (Bottom) and Johnny in The Scotland National Tour of Why Do You Stand There In The Rain? as well as the US premiere. Michael was also a member of the workshop of Frozen: Live at the Hyperion directed by Tony nominated director Liesl Tommy. Michael received his Master's in Arts & Culture Management, with a concentration in Advocacy & Outreach from The University of Denver in June of 2021.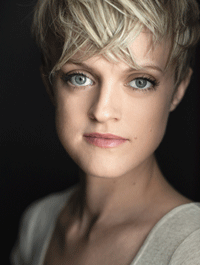 Anna Tullis
During her time at Pepperdine, Anna traveled with the Theatre Department to the Edinburgh Fringe Festival with the play Why Do You Stand There In The Rain? which won the Fringe First award and subsequently brought the cast and crew back to Scotland the following summer to tour the show. During her Senior year at Pepperdine, Anna auditioned for and was accepted to the Juilliard Drama School, Group 47. She has worked with Directors Ellen Lauren, Danya Taymor, Zi Alikhan, Moni Yakim, Brian McManamon and Oliver Butler while she was at Juilliard, as well as studying with their world renowned faculty members and visiting artists. During her time at Juilliard, Anna studied at the Midsummer in Oxford Program with British American Drama Academy as well as a member of the Chautauqua Theatre Company the following summer. Upon graduation, Anna signed with Innovative Artists.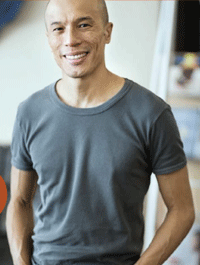 Lim Yu-Beng
Lim Yu-Beng is a familiar face on Singapore's stage and screen. He won Best Actor in 2005, Best Supporting Actor in 2004, and was in the Best Acting Ensemble in 2002, all for the Life! Theatre Awards, where he is frequently nominated. He was one of the pioneering theatre practitioners from the 80s and 90s whose work formed the basis of today's thriving theatre scene in Singapore. Theatregoers know him from shows like The Truth, Art, Tropicana, Another Country, Animal Farm, Members Only, Doubt, The Lover, The Dumb Waiter, Bent, Lear, The First Emperor's Last Days, The Blue Room, The Yang Family and As If He Hears.
He has played leads in the acclaimed Singaporean films Singapore Dreaming, and Solos, and internationally in Kung Fu Killers, and The Great Wall; and supporting roles in numerous international projects, including Anna and the King, and HBO/Cinemax's current show Warrior. For Singapore television he has played leads in Firasat, Do Not Disturb, 9 Lives, The Second Singapore Short Story Project, The New Home, and all four seasons of the hit series Triple 9. He can also be seen in seasons 2 and 3 of the current Lion Mums.
In the last few years he has written three full-length plays, and is working on his fourth. He continues to explore new ground, and works extensively as an actor, director, writer,