Alumni

Graduates from our programs have had enormous success over the years at entering the processional industry and landing premiere graduate school offers.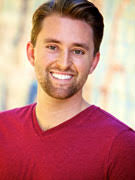 David Sheftell
David Sheftell, best known for his roles as Max Devore opposite Pierce Brosnan on A&E's "Stephen King's Bag of Bones", his work on "Family Guy," "American Dad," and "The Cleveland Show," as well as having worked on "The Young and the Restless" and "Days of Our Lives" respectively for many years, is a California native and a graduate of the Pepperdine University theatre program receiving a B.A. in Theatre. He has also performed in Radio and TV commercials for "McDonalds" and "Adventures in Odyssey," and many others.
Over his four year tenure at Pepperdine, he starred in 9 of the 11 shows he was cast in. Most notably of which were "The Seagull", "Hamlet", "The Laramie Project", "Our Town" and "Brigadoon." As well as performing in the "Edinburgh Fringe Festival," in Scotland. After School he studied with renowned acting coaches Howard Fine, Jay Scully, Robert D'Avanzo as well as many Improv schools including the famed Groundlings, IO West, Comedy Sportz, UCB and can currently be seen performing at the IO West MainStage in Hollywood with his Improv Team INTERROBANG‽. He is currently working in LA and is a Hardworking, Trustworthy, and Professional Business-minded Actor. So if you are looking for a Smart, Sophisticated, Wise-Guy, he's your guy!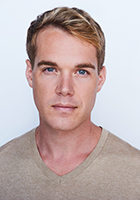 Mason McCulley
Born and raised in Birmingham, Alabama, Mason McCulley made his way to California to study Theatre Arts at Pepperdine University in Malibu. He's best known for playing Ken on the critically acclaimed HBO show INSECURE from Issa Rae, now filming Season 2. Additional acting credits include GREY'S ANATOMY, CASTLE, CSI:NY, BIG TIME RUSH and most recently recurring on HBO's WESTWORLD.
Mason recently wrapped season two of the hit web series BREAK A HIP serving as both actor and producer. BREAK A HIP is a raucous comedy written and directed by Cameron Watson starring 5-time Emmy nominee Christina Pickles as well as Allison Janney, Octavia Spencer, Peri Gilpin, Jim Rash and introducing Britt Hennemuth. www.BreakaHip.com
For the past 10 years Mason has served as Industry Liaison for the Theatre Program at Pepperdine University, curating a Master Class Series for the acting majors. Guest Artists have included Sir Anthony Hopkins, Alfred Molina, Faith Prince, Betty Buckley, Jason Alexander as well as top casting directors, agents and directors. Each week a different industry professional is invited to lead a workshop and dialogue with the students.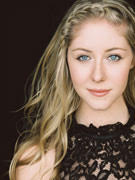 Missy Marion
Missy Marion was an honors graduate of Pepperdine University with a BA in Theatre Arts in 2015. Upon graduation, Missy worked in upstate New York doing summerstock theatre at Forestburgh Playhouse. Upon moving back home to Los Angeles, Missy has worked for numerous regional theatre companies such as; 3D Theatricals, Cabrillo Music Theatre, Moonlight Stage Productions, San Diego Musical Theatre, Performance Riverside, and Palos Verdes Performing Arts' Norris Theatre. She continues to find joy is every aspect of the business, even its challenges. She also teaches dance at Studio C Performing Arts in Westlake Village. Missy is hoping to move to NYC in 2017 and pursue a career in musical theatre on the east coast! For more information visit www.missymarion.com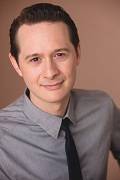 Brian Michael Jones
Brian Jones is from North Little Rock, Arkansas and graduated Pepperdine in 2004. He loved hosting Songfest, acting and singing in the musicals, and performing with the Pepperdine Improv Troupe, which he now hosts and directs.
After graduating he moved to Los Angeles to start a career in TV/Film. Film Credits include HAIL CEASAR! FINDING AMANDA, and CRAZY. His TV credits include BLACKISH, NCIS, BONES, ANGIE TRIBECA, GAME SHAKERS, GREY'S ANATOMY, CASTLE, FEUD, and recurring as Chad on A GAMERS GUIDE TO PRETTY MUCH EVERYTHING on Disney XD.
On stage, he's a member of the critically acclaimed improvisational theatre company, Impro Theatre, improvising full-length plays in the style of history's greatest playwrights and novelists. Impro has performed at the Pasadena Playhouse, The Broad Stage, The Odyssey, and Gary Marshal's The Falcon Theatre in Toluca Lake. You can find the company at ImproTheatre.com
As a puppeteer, he's continuing his work with the Jim Henson Company with Puppet Up! an improvised on-camera live stage puppet show. He was also a puppeteer on ABC's THE MUPPETS, and the feature Disney film MUPPETS MOST WANTED.
Kevin Replinger
Grad School: Wayne State University
Degree: Master of Fine Arts, Theatre Management
Graduation Year; 2015
In pursuit of his career aspiration to do awesome things with awesome people, Kevin accepted the account manager role at TRG in summer 2016. In this role, Kevin manages a portfolio of data clients, aiming to increase their marketing effectiveness and grow patron-generated revenue. As part of the account manager team, Kevin manages daily operations of TRG's community networks, helping arts and cultural organizations find new audiences and develop arts participation as a community.
Previously, Kevin worked at the Hilberry Theatre Company serving in various marketing and administrative roles during his tenure. Much of his work focused on developing new opportunities to engage audiences with the process of producing theatre.
Kevin holds a Master of Fine Arts in Theatre Management from Wayne State University and Bachelor of Arts in Theatre Production Design and Business Administration from Pepperdine University.
Select Pepperdine Credits
Stage Manager - Hello, Dolly!, Little Women, La Boheme
Sound Designer - Proof, Rabbit Hole, Romeo & Juliet, Xanadu
Technical Director - Language of Angles, The Fastest Woman Alive (Edinburgh Fringe Festival, 2010)
http://trgarts.com/Whoweare/StaffProfiles/KevinReplinger.aspx