When Senioritis Hits: 5 Tips to Surviving the College Application Process
You've started a countdown until graduation day and senioritis has officially kicked in. You've celebrated the last first day of your high school career and are preparing for your final winter formal.
While you have been celebrating the start of fall and pumpkin spiced latte season, you might have missed that the common application opened on August 1 and the college application season has officially began. No need to stress or worry, we'll help walk you through the process with five simple steps.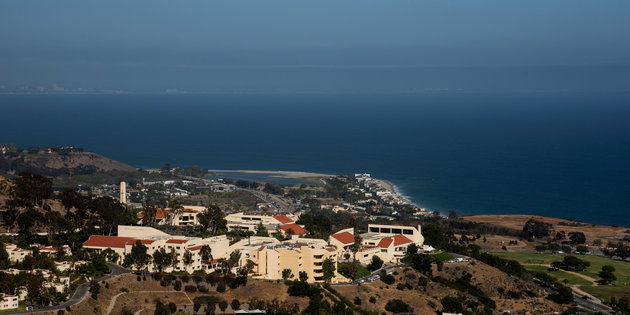 1.) Narrow Down Your Application Pool
You've spent your summer touring college campuses across the nation and have collected more brochures and business cards than you know what to do with. The moment you set foot on some campuses, it was clear that you would not be applying there. For others, though, you could see yourself living on campus.
As you begin to narrow down which schools you will be applying to, try and remember your initial feelings when you were on campus. Did you feel comfortable? Did the college offer majors that align with your interests? Did the clubs and athletics match your expectations?
As you go through your list of potential schools, be sure to look at all of their offerings including the athletics division, international programs, and general student life in addition to their academic programs. Create a pro-con list, talk it through with friends and family, and do research.
2.) Review All Parts of the Common Application
Now that you have narrowed down which colleges you are going to apply for, it's time to complete the common application. The deadline to apply for the common app is January 5 but between games, club meetings, homework (grades still matter during your senior year), and normal life, the deadline will be here before you know it. While your chem teacher may accept late assignments, colleges and universities do not so be sure to submit your application on time.
Like many other universities, Pepperdine's Seaver College requires supplemental questions in addition to the common application. Pepperdine Questions and the Pepperdine Writing Supplement are additional parts within the common application platform that need to be completed. These additional parts to the common app will help us better determine if Seaver College is the right fit for you.
Your application will be considered incomplete if you do not submit the supplemental questions so be sure to double check what each college and university requires before you hit submit.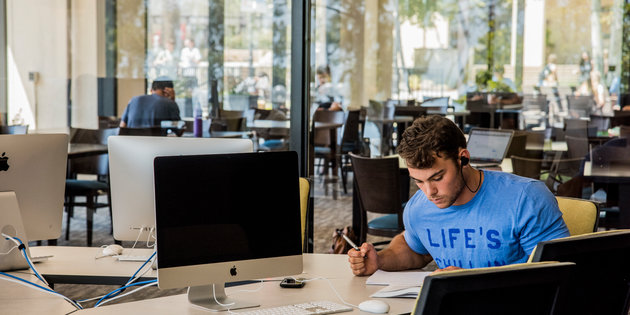 3.) Check if Additional Materials are Required
We hate to tell you this but your application process does not end once your common application has been submitted. Depending on the college or university you are applying to, there will be additional application requirements.
As part of your application to be considered for admission at Seaver College, you will need to submit official high school transcripts, an academic letter of recommendation, and either your SAT I or ACT scores. To ensure these additional documents are received and processed correctly, be sure to include your common application ID on all additional documents you submit.
If you haven't yet taken your standardized tests, or if you want to improve them, be sure to take either the SAT I or ACT by December 2017 so that your scores will meet the January 5 deadline.
4.) Review To-Do Lists After Submitting Your Application
Once you have completed your common app and have submitted your additional materials, breathe a sigh of relief, you're nearly there!
To help ensure all materials have been accepted and that your application is complete, periodically monitor your application. Pepperdine has created an "App Tracker" that does the hard work for you. Simply log on and verify that all of your materials have been received by the Admissions Office. Refer to your to-do list for outstanding items but remember to be patient. There will be a delay from once you send in your materials to when it will be received.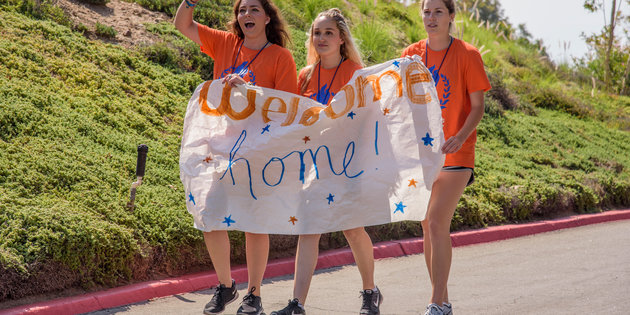 5.) Trust in the Outcome
Waiting is hard, we get it. The months leading up to your acceptance letter often seem to drag on and the unknowing of where you will be in the fall can be stressful. Try not to dwell on it. As your fate is being decided, trust that you have done all that you could do to be accepted into the college or university in which you belong.
While admission counselors are buried neck-deep in your personal statements, transcripts, and standardized test scores, it is your time to take a break. De-stress with your friends, enjoy your final months as a high school senior, and try not to think about your college applications. Soon you will have an important decision to make so enjoy those months of waiting before you decide your future.
Although we hope to welcome you as a fellow Wave next fall, wherever your path leads you, we hope you are challenged and inspired by your college experience. If you have any questions about the application process for Seaver College, be sure to reach out to an admission counselor.