Considering Out-of-State Colleges
Many factors go into deciding which is the perfect college for you. Do you want to attend a school that is private or public? Small or large? In-state or out-of-state? The best advice I can give to a prospective student is to not limit yourself to considering only in-state schools. I am originally from Washington State, and can confidently claim that considering out-of-state universities was the best decision for me. Here are a few things to keep in mind when considering an out-of-state college:
1. Out-of-State = Out of Your Comfort Zone
If you're like me, you've lived in the same town your entire life, and this is your first opportunity to encounter change: new people, new weather, new scenery, and a new culture! This is a chance to experience life in a different part of the country for four years. My perception of the world and the available opportunities grew immensely when I began life somewhere completely different from where I was raised. Not only that, but stepping outside my comfort zone in this way helped me gain the confidence to continue to do the same in other areas of my life.
2. You Won't Be Alone
Odds are, no matter what university you attend, there will be a population of out-of-state students. Becoming part of this group offers a great opportunity to go out, explore, and form a common ground with others who are also new to the area. Not only will you build great relationships with your co-venturers, but you'll also get to know a different region of the United States. College is about growth both intellectually and personally, and surrounding yourself with students from around the country will foster your development. The diverse perspectives of others furthers your own.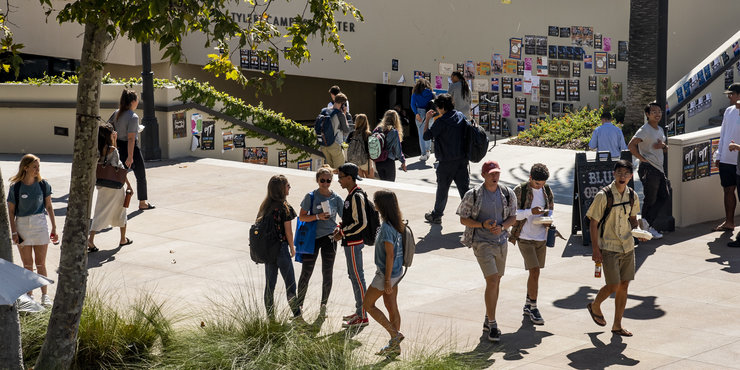 3. You're Only a Plane Ride Away
Get those frequent flyer miles ready. Once you realize "you're only a plane ride away," the distance between you and where you grew up feels much closer. In fact, many schools factor in transportation costs when calculating financial aid awards to students that are not from the local area. Flying helps you realize how readily accessible the rest of the world is. When attending an out-of-state college, you're already one step ahead of other students in experiencing the rest of the world.
4. You Enhance the Chance of Finding Your "Perfect Match"
In-state schools may not offer the desired major, opportunities on campus, and campus atmosphere that best suits you. When you expand your choices to colleges throughout the country, your options are greatly multiplied. Don't forget that with many private universities, such as Pepperdine, the tuition is the same for both in-state and out-of-state students. When I began to consider universities from all over the country, I was able to find what really appealed the most to me. Pepperdine was truly my "perfect match," and I would not have discovered it if I didn't choose to consider out-of-state colleges.