Five Tips for Managing Stress During Finals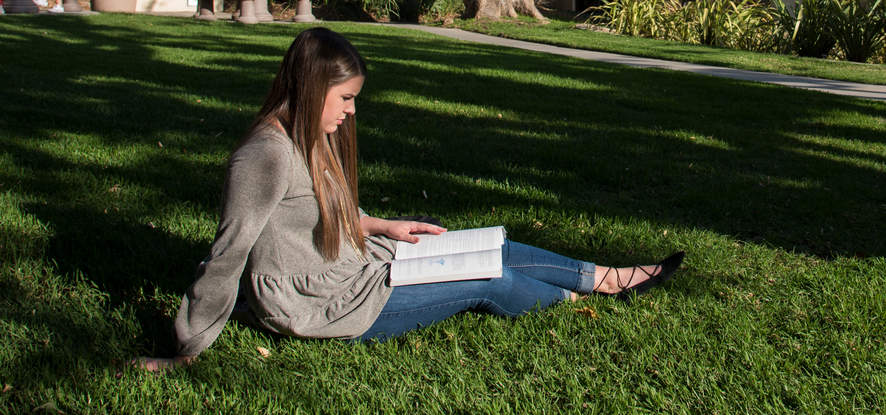 Between a global pandemic and a contentious election season, stress has seemed inevitable in 2020. As the semester comes to an end, final projects and exams are likely to just add an extra layer of pressure. While everyone manages anxiety brought on by these stressors in a different way, below are some general tips to help you succeed these last few weeks before the end of the term.
1. Practice Self-Care Habits
Whether you're working on a final essay or studying for a final exam, practicing self-care can help you make it to the finish line. Although it may seem simple in theory, carving out time from your study schedule to step outside and get a breath of fresh air or do a HIIT routine can go a long way. Equally important is staying hydrated, eating protein-based meals, and getting a good night's rest. Though all-night cram sessions can be tempting, research has proven that memory recall and a heightened sense of concentration are higher among well-rested individuals.
2. Ask for Help
Throughout your academic career, you most likely have tried various studying techniques. From making flash cards, to writing notes, to rereading entire book chapters, everyone learns in a different way. If you're struggling with finding the right type of study strategy, whether for a particular course or in general, Seaver's Student Success Center can help. Book an academic coaching appointment from the Navigate app to connect with a coach who will offer individualized study techniques to help you prepare for exams.
3. Find a Study Buddy
Preparing for final exams doesn't have to be an isolated effort. Schedule virtual study groups with friends to help make studying sessions fun. Use the Study Buddy feature in the Navigate app to connect with classmates to draft study guides and share resources. While study sessions in the library and dorm rooms are not possible this semester, connecting has never been more important.
4. Complete a Nonacademic Activity
Take a break. Clear your mind by cooking a meal, doing a holiday DIY craft, or spreading a little cheer to those in need. Whatever you choose to do, consider setting an alarm for a predetermined amount of time. While you ultimately need to decide what works best for you, studies have shown that taking a break every 90 minutes or so leads to a higher amount of productivity.
5. Get Started
With finals on the horizon, it can seem like an impossible feat to make it to the finish line. Although the journey may be difficult, you have survived every obstacle thrown your way so far. Make a plan, get organized, and just start. Whether you begin with the simplest thing on your to-do list or tackle the big project first, no matter how you start, simply beginning is bringing you one step closer to the end goal.
Take a deep breath and remain confident in your abilities. The University is rooting for you. Best of luck!