Exploring Seaver International Programs: Madrid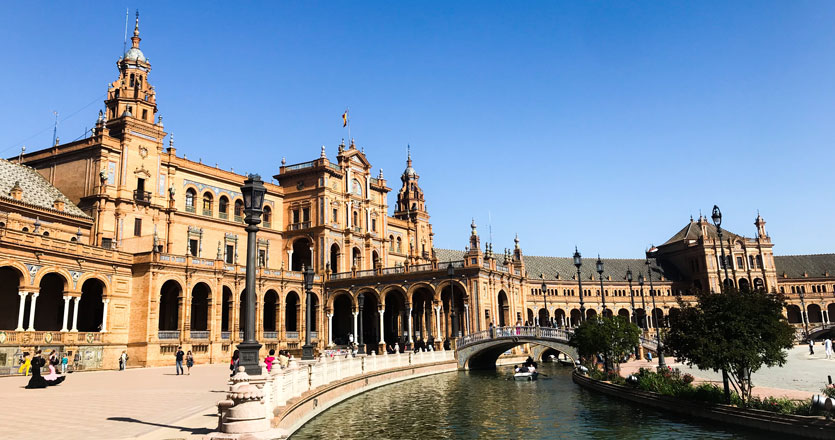 (Photo of Plaza de España in Seville, Spain taken during an educational field trip.)
The Madrid Upper Division Spanish Program is an eight-week, intensive study abroad program designed for Seaver College students majoring or minoring in Hispanic Studies. Through a long-standing relationship with the Universidad de Nebrija, Pepperdine students have had the opportunity to attend the two-month program every other summer for the past 20 years. El Voto de Español, a pledge students make upon arrival to only speak Spanish during their time in Spain, helps make this study abroad experience unique.
Students majoring or minoring in Hispanic Studies are required to have an intensive language experience as part of their curriculum. While some students are able to fulfill the requirement by spending a year in the Buenos Aires international program, for those unable to, faculty strongly encourage them to participate in the Madrid program or a separate intensive summer program in Buenos Aires. The two intensive experiences run alternate summers, so although location and program may vary, there are intensive Spanish programs available to students every summer.
Centrally Located
Madrid's central location in Spain makes exploration of the whole country possible. Bullet trains running from Madrid take less than an hour to get to Salamanca and just two hours to get to Barcelona on the east coast. Seaver College assistant professor of Hispanic Studies, George Carlsen, led the trip in 2011, 2015, and is currently leading the 2019 program. He shares, "Madrid is probably the best city in the world. It's incredibly metropolitan and diverse, but also has a very rich history."
The location and homestay aspect of the program make it possible for students to immerse themselves in Spanish language and culture. Madrid is also the ideal city for studying Spanish theater, history, and civilization, as professors can bring course material to life. Carlsen elaborates: "If I'm giving a talk about the royal family, we can go have that conversation at the Royal Palace. If I'm talking about the civil war, we can visit old trenches and discuss the war where the event actually happened. It's just a lot more meaningful."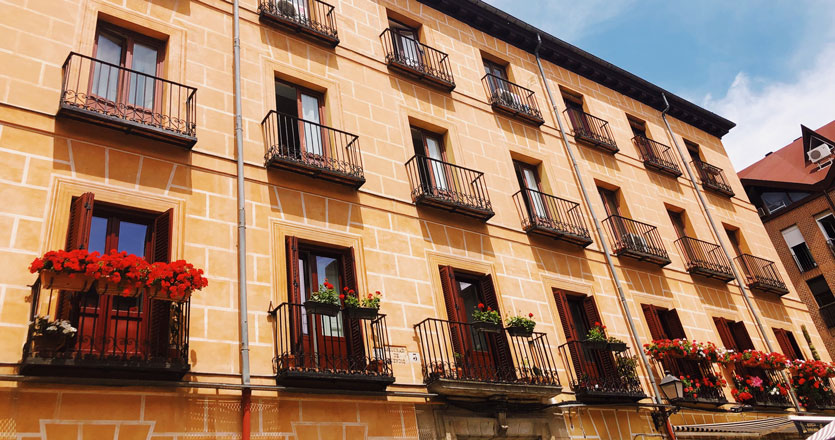 Unique Immersion Experience
This program challenges students and pushes them outside of their comfort zones. For the two-month period, students live in homestays as an opportunity to grow in their Spanish speaking abilities and to gain a greater understanding of Spanish culture. The nature of the homestays provides students with the opportunity to use Spanish in day-to-day life outside of a classroom situation.
The program is challenging, and because the vow to speak only Spanish pushes the boundaries of what most students are comfortable with, students experience immense pride in all that they've accomplished by the end of the two months. Despite the rigor of the program's academics, students have countless opportunities to explore Madrid and the surrounding regions, as each week is divided into three classroom days and two exploring days.
Seaver College students currently participating in the 2019 Madrid program have already been impacted. Reflecting on her first few weeks in the program, Aletta Marciano shares that she can already feel her Spanish improving, thanks to the pledge. She is enjoying how kind and patient the people in Spain are, as well as all of the amazing food.
Photos by Aletta Marciano and Lauren Van Tress.