Exploring Seaver International Programs: Middle East Studies Program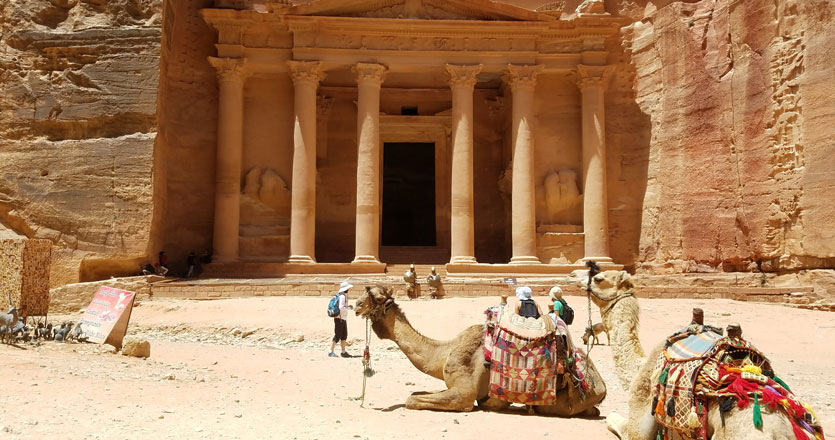 Seaver senior, Delaney Milton, interviews associate dean of international programs Ron Cox and Seaver student Blake Mastalerz about the study abroad program in Jordan.
What is the Jordan Middle East Studies Program?
Each summer, Pepperdine University partners with BestSemester, to bring students an immersive Middle East Studies Program (MESP). While BestSemester programs are typically a full semester in length, the organization has worked with Pepperdine to condense the experience into a month-long summer program, allowing students to fully engage with Jordanian culture.
Throughout the program, students have the chance to experience topics discussed in the classroom firsthand. Whether by going on a field trip to the spot of Jesus' baptism, visiting the Dead Sea, or learning about Islam through an Imam at a local Mosque, this program takes full advantage of being in the city of Amman and its proximity to recent and ancient history.
What courses can students take while studying abroad?
While studying in Jordan, students can choose to take Christianity and Culture (REL 301) or People and Cultures of the Middle East (INTS 492), both of which count toward Pepperdine's general education requirements. Additionally, all students are required to enroll in a 1-unit course focused on enriching the international experience. While the religion course is centered on Islamic thought and practice and its relationship to Christianity, People and Cultures of the Middle East takes a closer look at the history of Arabic and Middle Eastern culture.
Despite these differences, the classes meet together in a large group setting led by Doug Magnuson, director of MESP. Courses are not taught in a traditional classroom. Instead, students discuss concepts with one another and speak directly with locals, gaining firsthand perspective on past and current events occurring in the Middle East, including everything from the Israeli-Palestinian conflict to the effects that events like the Syrian civil war have on the region as a whole.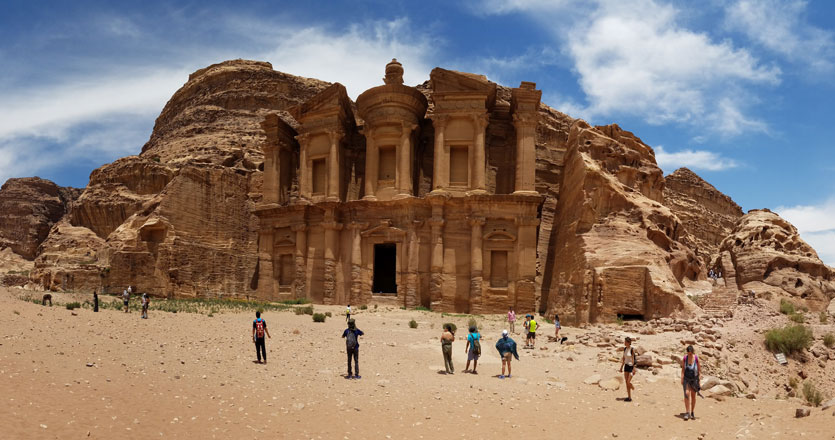 What does the region of Jordan offer students?
Jordan offers a unique experience. It is a Middle Eastern country that has been shaped by Arabic culture, but also by history, recent and ancient. Amman is a thriving city that provides students a truly immersive experience. There are constant opportunities to visit places associated with the Bible and to explore phenomenal natural wonders.
Witnessing these sites directly, students can then place them in the context of Jordan's history and predominantly Islamic religion. Additionally, the security of Jordan lends itself to being a location where Pepperdine is able give students a rich experience, keep them safe, and avoid some of the risks that arise in other Middle Eastern countries.
How does participating in the Jordan program shape students' understanding of the world?
While the program marks the lives of each student in a different way, Seaver College junior Blake Mastalerz reflects on this trip as one of the most transformative pieces of his Pepperdine experience. As a religion major, the program has allowed Blake to build a stronger connection between Christianity and Islam, shaping him into a better global citizen.
"One of the biggest things I walked away with, was knowing how to be an advocate for others," Blake reflects. He recalls a particular field trip students took to tribe member Abu Nadal's home where they were welcomed in, shared a traditional Jordanian meal, and spent the night singing, dancing, and playing music. Toward the end of the night, Nadal asked something of the students; that they remember his story and share it with others back home, to help people understand what Islam is really about. He wanted students to communicate that the region is so much more than what news outlets make it out to be.
That memory has stuck with Blake, reminding him to be an advocate for those whose voices cannot be heard, "I think this whole experience has helped me to be a better person, a better student, and a better mediator." He strongly encourages all students to apply for this once in a lifetime experience.