Famous People Who Majored in Communication
Majoring in communication studies at Pepperdine University opens doors to a wide range of careers. From public speaking to media relations, problem solving, decision-making, and writing for clarity and explanation, a communication major will fine-tune your skill set and prepare you for a future in many fields. It is a valuable asset to have in this media-entrenched age. Quite a few well-known individuals such as Oprah Winfrey, Ellen Degeneres, Matthew McConaughey, Spike Lee, Al Roker, and Jerry Seinfeld have studied communication and have gone on to use their knowledge in various and extraordinary ways.
Oprah Winfrey
Oprah Winfrey, who is regarded as one of the most widely followed and celebrated people in the world, has a degree in speech communication from Tennessee State University. The Oprah Winfrey Show aired from 1986 until 2001, and swept up several awards over the years. The show was extremely influential, in creating young celebrities and many of the topics discussed permeated into pop cultural awareness. Winfrey also created an exceptionally successful book club, advertising author's books and holding in-person interviews that propelled them to best-seller lists.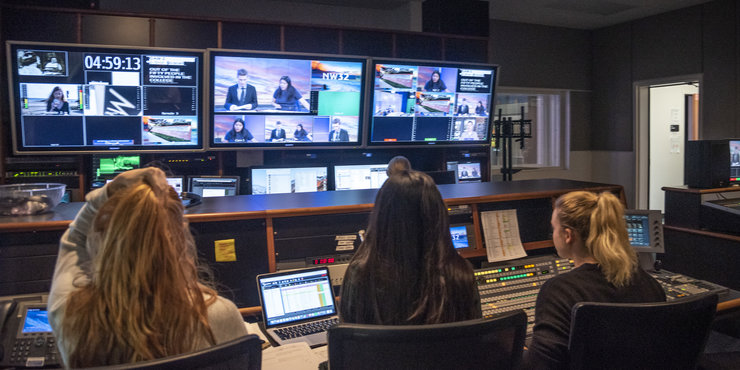 Ellen DeGeneres
Ellen DeGeneres is an American comedian, television host, producer, actress and writer. The Ellen DeGeneres Show has been running successfully since 2003 and has a captive global audience. DeGeneress majored in communication at the University of New Orleans and worked several jobs while pursuing her stand-up comedy career. She has starred in a number of films and in her own sitcom, Ellen, in the mid-'90s. DeGeneres's career has been extraordinary, and her earnings in 2018 ranked her the 15th-highest paid entertainer in the world, according to Forbes. She resides in Los Angeles with her wife, Portia de Rossi, and is an active humanitarian and advocate for LGBQT and animal rights.
Matthew McConaughey
Matthew McConaughey is an actor, director, and writer. He graduated with a BS in radio, television, and film from the College of Communication at the University of Texas at Austin in 1993. McConaughey's breakout role was in the 1993 film Dazed and Confused. He then went on to play several supporting roles until the early 2000s where he began booking lead roles in romantic comedies such as The Wedding Planner, How to Lose a Guy in 10 Days, and Failure to Launch. These films pushed him into the spotlight and propelled him into opportunities to play more dramatic roles in films such as The Lincoln Lawyer and The Wolf of Wall Street. His performance in The Dallas Buyer's Club, where he played an HIV-stricken rodeo performer seeking to assist fellow patients, won him the Academy Award for Best Actor.
Spike Lee
Spike Lee is a film director, writer, producer, and actor best known for his films depicting issues regarding race, politics, and violence. He holds a BA in mass communication from Morehouse College and an MFA in film and television from NYU's Tisch School of the Arts. Lee is also known for his documentaries and commercials. Aside from his successful career in film and television, Lee was appointed the artistic director of the Tisch School in 2002 and is now a tenured professor.
Al Roker
Al Roker is an American weather forecaster, journalist, and television personality. Currently, he is a weather anchor on NBC's Today. Roker received a BA in communication from the State University of New York, Oswego, in 1976, and then moved to Washington DC to take a weather forecasting position for an independent station. Roker began his career with NBC in 1978, working in Cleveland before returning to New York City in 1983 as a weekend weather forecaster. Within eight months, he was a regular weeknight forecaster. In 2014 Roker beat the Guinness World Record for uninterrupted live weather reporting by reporting nonstop for 34 hours. NBC honored his 40 years of dedication to the company in their episode of Today on December 14, 2018.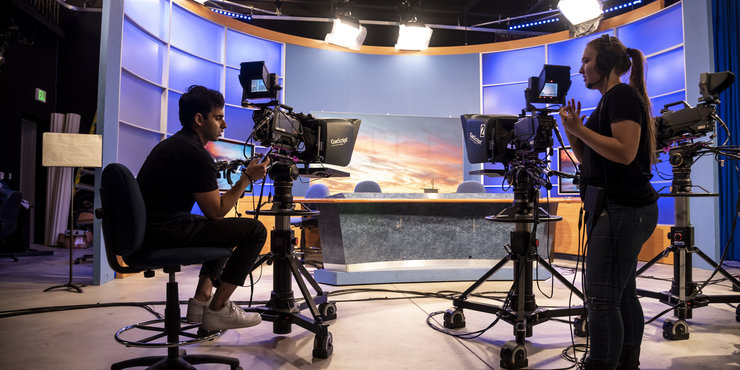 Jerry Seinfeld
Jerry Seinfeld is a stand-up comedian, actor, producer, and screenwriter. He is best known for his role of Jerry Seinfeld in the sitcom, Seinfeld, in which he played a slightly outsized version of himself. TCowritten with Larry David, the show has become one of the most popular sitcoms of all time. Seinfeld graduated with a degree in communications and theater from City University of New York. He then pursued stand-up comedy in New York City. In 2005 Comedy Central recognized him as the 12th- greatest stand-up comedian of all time.
Earn Your Communication Studies Degree at Pepperdine Seaver College
At Pepperdine University, we take your future very seriously and seek to guide you toward your desired career path. Our beautiful Seaver College campus is located in the heart of scenic Malibu and our close-knit, supportive, and diverse community allows our students a platform to reach high levels of academia and personal growth. Seaver College is a Christian University rich in opportunities for spiritual and intellectual exploration. Learn more about our communication studies program and start your application today. If you are a non-US resident, please review our admission instructions for international students.