Exploring the Communication Major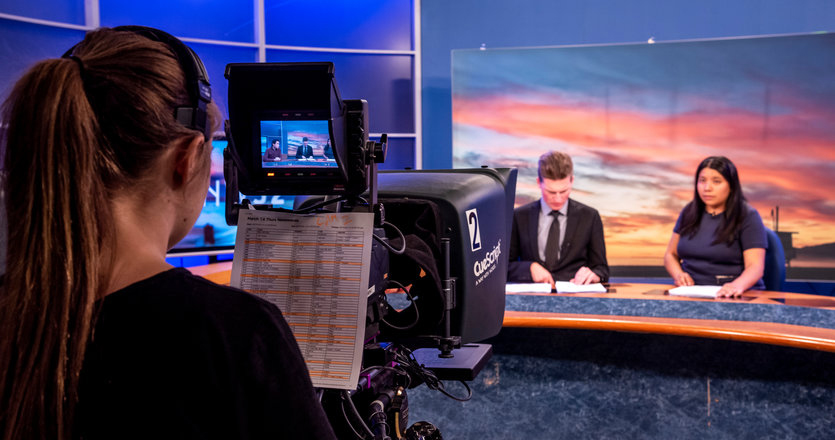 Embarking on an academic journey is an exciting endeavor, and choosing the right degree program can set the stage for a fulfilling and successful career. If you're drawn to the art of effective communication, Seaver College's undergraduate communication studies program might be the perfect fit for you.
Explore the benefits of pursuing a communications degree and the diverse career paths it can lead to while learning about some of the unique strengths of Pepperdine's undergraduate program.
Benefits of a Communications Degree
Foundation in Versatile Skills
At the heart of a communications degree lies the development of versatile skills that are applicable across various industries. The undergraduate communication studies program at Seaver College goes above and beyond by offering a comprehensive curriculum that covers a wide range of communication theories, techniques, and practical applications. From public speaking and writing to digital media production and strategic messaging, you'll gain a well-rounded skill set that's highly sought after in today's job market.
Hands-On Learning Opportunities
One of the key advantages of Pepperdine's program is the opportunity for internships and networking. The university's location near Los Angeles, a hub for media and communication, provides students with access to a wealth of internships and networking events. These experiences are invaluable in building connections and gaining practical skills.
Problem-Solving and Critical Thinking
The communication studies program at Pepperdine fosters problem-solving and critical thinking abilities, essential for navigating today's complex world. You'll learn how to analyze and address communication challenges, making you a valuable resource in any organization.
Effective Communication
The ability to communicate effectively is a skill highly sought after in the job market. With a degree in communication studies, you'll excel in public speaking, writing, interpersonal relations, and more. These skills are essential in leadership roles and when working in diverse teams.
Diverse Career Paths
The beauty of a communications degree lies in its versatility, opening doors to a wide array of career paths. Seaver College communication studies graduates have gone on to excel in fields such as public relations, journalism, marketing, corporate communication, and advertising.
Whether you envision yourself crafting compelling narratives, shaping public opinion, or creating impactful multimedia content, a communications degree equips you with the skills to thrive in a rapidly evolving professional landscape. Below are a few examples of potential careers and the work they do:
1. Public Relations Specialist
Communicate on behalf of organizations to build and maintain a positive image, handle crises, and manage media relations.
2. Advertising and Marketing
Create compelling messages and campaigns to influence consumer behavior and promote products and services.
3. Digital Marketing
Navigate the ever-evolving online landscape, using digital platforms to connect with target audiences.
4. Event Planning
Plan and execute events ranging from corporate conferences to social gatherings.
5. Media and Journalism
Report the news, produce content, or work behind the scenes in media production.
6. Human Resources
Bridge the gap between employees and management, ensuring effective internal communication.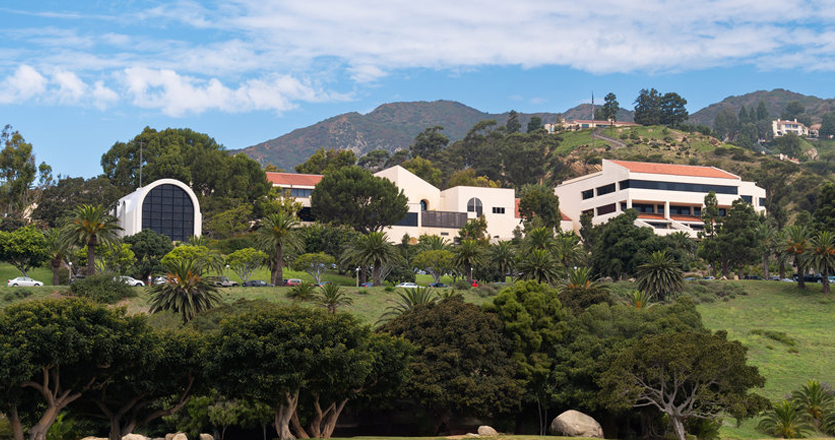 Choosing a degree program is a pivotal decision, and opting for a communications degree at Pepperdine University offers a wealth of benefits that extend far beyond the classroom. With a robust curriculum, hands-on learning opportunities, industry-connected faculty, tailored specializations, and a plethora of career pathways, you'll be well-prepared to make a lasting impact in the world of communication.
Are you ready to embark on a journey of personal and professional growth? Consider Pepperdine University's communication studies program and watch as the world of communication unfolds its endless possibilities before you. Your success story begins here.