What to Do When You Receive an Early Action Acceptance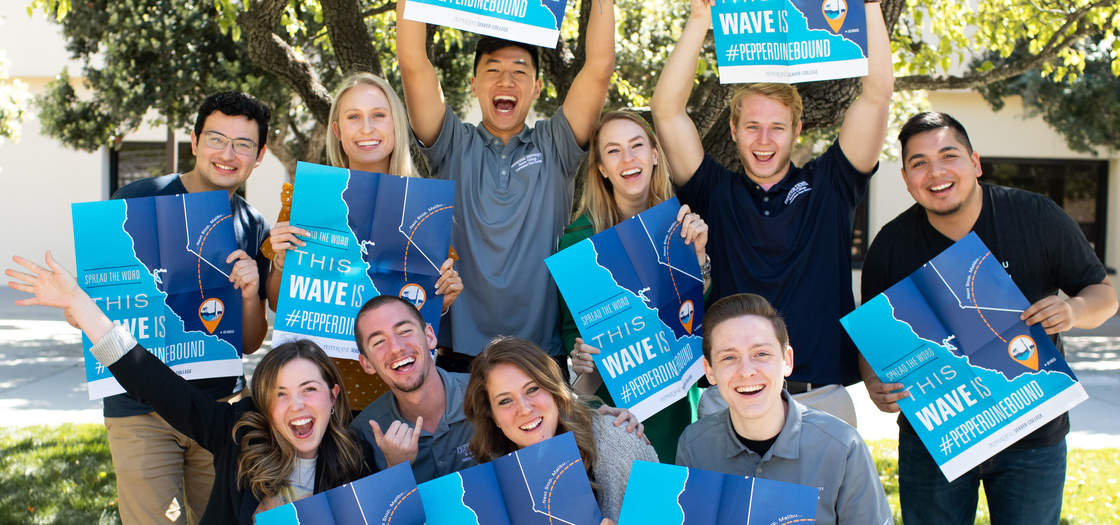 Across the nation, colleges are sending early action decision letters to eager students awaiting to see what their future might hold. Pepperdine University's Seaver College joins this growing list and offers a sincere congratulations to all those who have received a letter of acceptance. Whether you filmed a big reveal video for TikTok or opened that fateful email by yourself in your car, we are excited to welcome you to the Pepperdine family. This is the culmination of years of hard work, late nights, and sacrificed Netflix time, and you did it all during a global pandemic. We in the Office of Admission are so proud of you. You may well be asking yourself, "What now?"
Next Steps for Pepperdine Admits
First, monitor your email for invitations to some unique virtual opportunities for admitted students. These include next steps workshops, our annual Malibu Reception in April, and some virtual regional receptions in the meantime. These events will allow you to connect with fellow admitted students and learn even more about what is waiting for you. We don't want to give away too much before invitations go out, but these are going to be virtual events unlike anything you've experienced. Get excited.
Second, financial assistance packages will be released by January 20. Keep an eye out for them.
Third, get a feel for the campus itself. In-person visits are not currently allowed, but you can still walk around Pepperdine virtually in one of our live student-led virtual tours. The tours give you 360-degree views of 15 locations around our beautiful campus, including a residence hall. They also feature live commentary from real student tour guides. If you can't attend one of the guided tours, feel free to take a self-guided virtual tour at your convenience.
Connect With Future Waves
Many of you shared with us in your application essays why you thought Pepperdine was the school for you. You wrote about looking forward to challenging yourselves academically with our 44 majors or 41 minors. You wrote about looking forward to engaging in conversations of faith and service, many referencing our popular weekly Surf Chapel. You shared your excitement to live on the beach in Malibu, study abroad, and make lifelong friends and mentors. And now you have earned the opportunity to do it. There is so much to look forward to.
So how can you start exploring even more of Pepperdine's opportunities and get ready for this upcoming adventure? Connect with current Pepperdine students and other admitted students on the ZeeMee app. Meet your admission counselor and schedule a call to get your questions answered. Check out Rising Tide, a docuseries following five students as they navigate their college experience at Pepperdine. Lastly, flip through our 2020 Viewbook to meet students from every academic division and learn all about sports, student life, and what it's actually like learning and living in Malibu.
See You Soon
Once again, from the Office of Admission, we are so proud of you and the things you each bring to our campus. We cannot wait to welcome you in person. In the meantime, we look forward to seeing you at a virtual reception, on ZeeMee or Zoom, or speaking with you over the phone. Welcome to Pepperdine. Go Waves!