Why Your College Location Matters
When I was searching for colleges, I knew I wanted to be in a more urban setting than the semirural area in northern California where I grew up. Having frequently traveled to the Bay Area and the Sacramento area with my family, I was confident a bigger city would be right for me. I loved the variety of cultures, foods, museums, and things to explore that a larger city offered.
I went to college in Portland, Oregon, where I took advantage of all the above-mentioned perks of a larger city. However, it wasn't until I was enrolled in college that I discovered the many ways to take advantage of your college's metropolitan location beyond the scenery and fun things to do.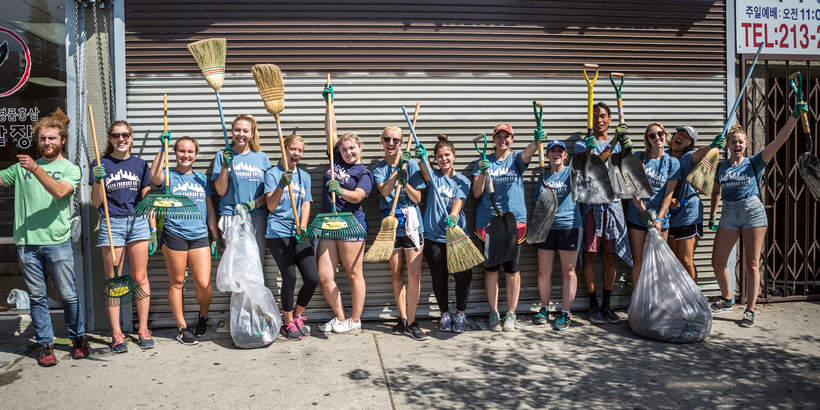 Service Your Community
As a Christian university, Pepperdine's mission compels us to serve the community we reside in. The office of Community Engagement and Service provides opportunities for our students to serve in the local community surrounding Pepperdine and beyond.
As a college student, my experience was broadened by not treating my campus like a bubble, and engaging in the community around me was uplifting—while it also provided an effective social and cultural component to my education. I'm proud that at Pepperdine, our students follow through with Pepperdine's Christian mission of living lives of service.
Expand Your Network
When I was a high school student looking at colleges in urban areas, I hadn't even considered the benefit of being somewhere like Los Angeles, a major center of industry. Students at Pepperdine are fortunate to have a wide variety of internship and career exploration opportunities by being in the largest metropolitan area on the West Coast.
Our career center allows students to find internship opportunities through our online Handshake platform, and hosts career fairs and trips to meet alumni in a variety of industries. The vast majority of our students take advantage of these resources--in fact, 94 percent of Pepperdine students have some sort of career-related experience while a student, leaving them well prepared to pursue a career after graduation.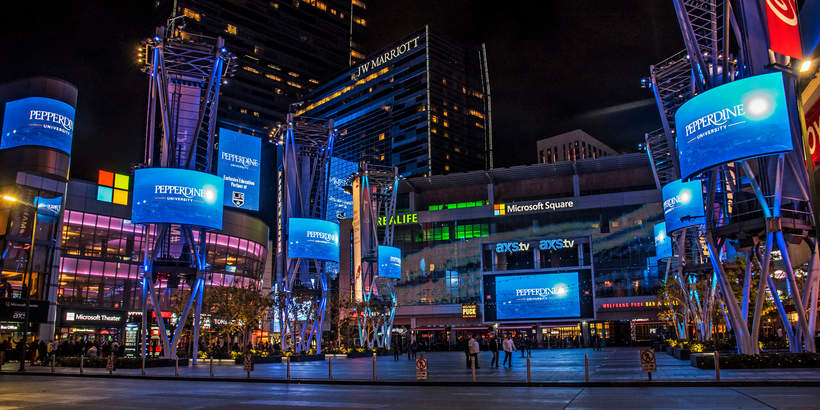 Explore New Sights
While service and career exploration are both great advantages to going to college in a big city, it is important to enjoy your time as well. Los Angeles is an amazing city, and four years feels like barely enough time to explore it all.
Famous locations such as Hollywood and the Santa Monica Pier are always popular venues, but I also love exploring other neighborhoods, whether that means looking for the best Ethipoian food in Little Ethiopia or deciding which neighborhood farmers' market to go to on the weekend. I'm a big fan of museums as well, and L.A. has some of my favorites, including the Los Angeles County Museum of Art, the Getty (which is free except for parking), and the Museum of Contemporary Art.
While I love my hometown, I'm grateful to have attended college in a larger city where I was presented with countless opportunities to serve, explore careers, and have a diverse array of things to do. If you're like me and are looking for something similar, I'd encourage you to see how the schools that interest you engage with the city they're located in. Learn all about the campus, but also what lies beyond!