Behind the Scenes: Student Tour of RED STUDIOS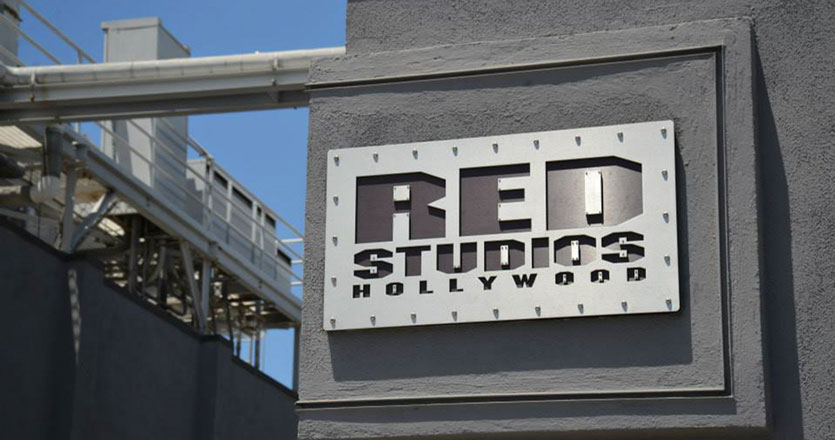 Professor of cinematography, Germano Saracco, AIC, is a firm believer in the value of hands-on experience. Last fall Saracco arranged for his Cinematography students to visit RED STUDIOS in Hollywood, which leases its sound stages and television production facilities. In the entertainment industry, RED is perhaps best known for its cameras—Rambo Last Blood, Yesterday, Maleficent: Mistress of Evil, and The Laundromat are just some of the recent films shot on RED cameras.
Saracco's students started their visit with a tour by RED's director of product support, Michael Rintoul, who acquainted them with the RED lot and the history of the studio. The class then spent some time in RED's 4k theatre learning about the company's cameras from RED staff members Nate Heartt and Dan Duran. After viewing a short wildlife video shot demonstrating the excellence in quality and resolution that the cameras provide, it was time to move into production mode.
RED staff members set up three different cameras for the class. Following a lesson in how to use the cameras, Saracco and the RED staff helped the students place lights and prepare to shoot some footage featuring other class members.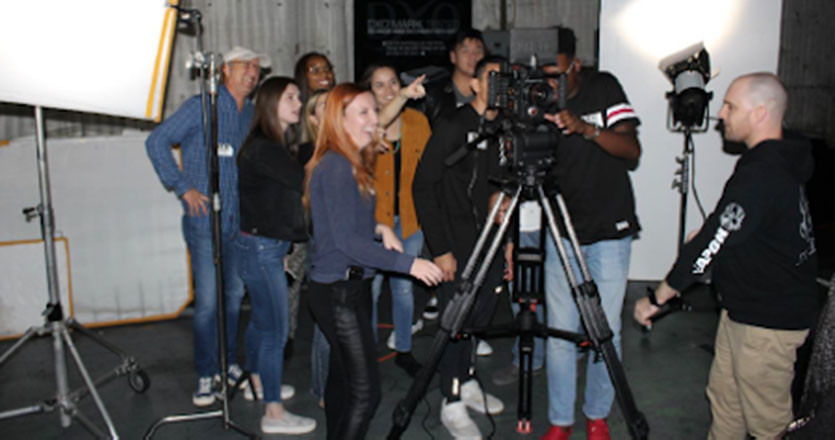 To round out the visit, the students then screened their work in the RED theatre. RED team members demonstrated the steps of postproduction work, and the students witnessed how to correct color with a number of lookup tables.
In reflecting on the day, student Jacob Rawson noted it was a great showcase of the RED cameras' capabilities. "It's incredibly important," Rawson said, "to be able to have your hands on the camera and be sure of the feeling, weight, menus, and stability. RED was excellent at giving us a chance to experience that firsthand."
To be hands-on with the quality of equipment used to make major studio films is an experience that the Seaver students very much appreciated—it was a foray into the world of actual film production that will inform their interests and decision-making well into the future.