Beyond the Classroom and Behind the Scenes
Last spring Seaver College professor of Cinematography, Germano Saracco, AIC, organized an exclusive Cinematography class trip to the Canon USA Burbank facility. Canon USA, Inc. is a producer of high-quality film equipment, such as camera bodies, lenses, and microphones.
Upon arrival at the facility, students were greeted by Canon director of marketing, Michael Bravin, who gave the class a tour and informed students on the latest Canon equipment and technologies. Bravin also presented a beautiful short film, The Calling, The film was projected in 4K and highlighted the versatility and low-light capacity of the company's EOS C700, a professional video camera. Students were then allowed to check out the equipment for themselves and become familiar with a variety of high-caliber lenses.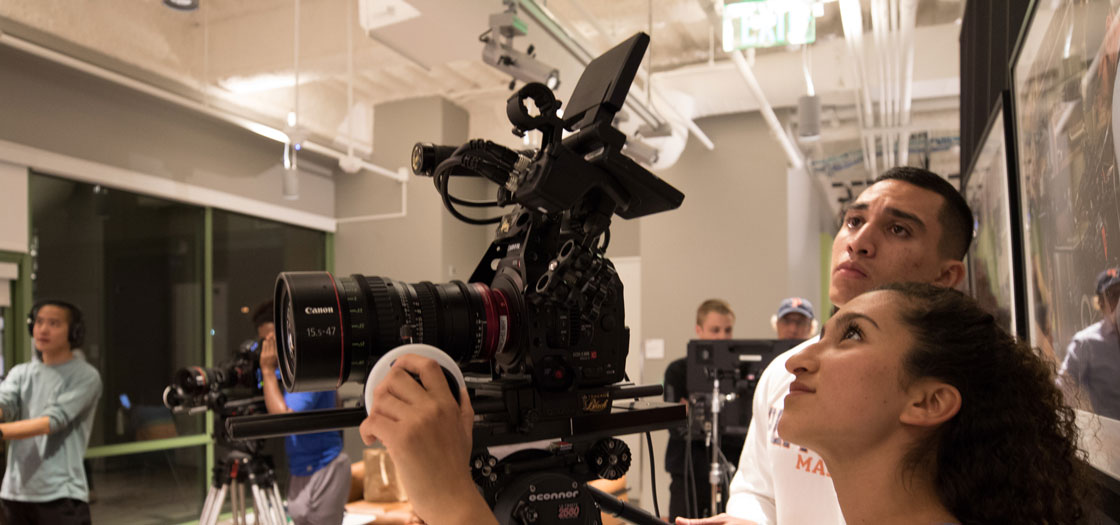 After the demonstration, students were given the singular opportunity to use the cameras and facility to shoot a short they had prepared. This experience allowed students to pair the concepts they learned in class with professional-quality cameras and lenses. The students wrote, directed, shot, pulled focus, operated sound, and acted in the short, allowing them to practice every aspect of the filmmaking process and take full advantage of the equipment.
Once the piece was wrapped, the students were invited into Canon's screening room to watch their work shown from a Barco 4K DCP projector. This opportunity is one that students do not come across very often, and it gave them an unusually close look at their cinematography techniques. Overall, in just a few short hours, students were able to see their work develop from the script to the screen.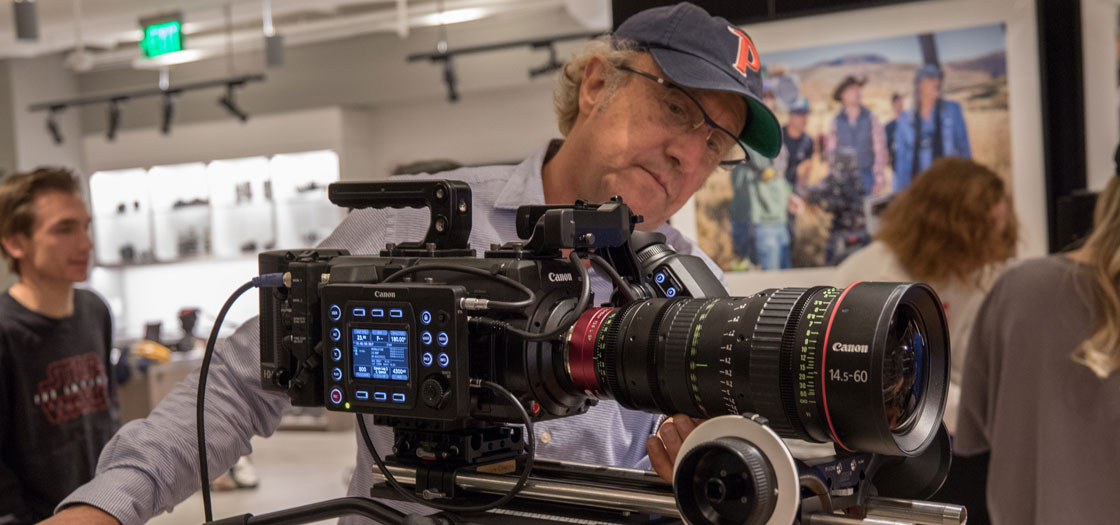 Reflecting on the trip, students described the visit to Canon as "a priceless learning experience" and were especially appreciative of professor Saracco and the representatives of Canon who made the opportunity possible. Students were not only able to gain hands-on experience with Canon's quality cameras, but they were able to see their ideas come alive in a unique and valuable way.
As most students were graduating seniors, they were very appreciative of this glimpse into the industry and what it has to offer. The experience at Canon will continue to inspire the students as they tackle new projects and pursue their filmmaking careers.