Conducting Undergraduate Research: Fine Arts
Most undergraduate students enter college with very little research experience. As a result, it can seem daunting to approach a professor or attempt to join the world of academia as a first-year student, or even as a junior. However, undergraduate research can be an eye-opening and fulfilling experience for those who decide to engage.
One way to get involved in meaningful undergraduate research is to participate in the Academic Year Undergraduate Research Initiative (AYURI). Pepperdine's AYURI grants support faculty-student research collaborations across all academic divisions by providing funding to the participating faculty members and scholarships to eligible students.
Though undergraduate research is often associated with STEM majors, research in every division is both possible and important. Explore what Fine Arts Division faculty and students researched and how participating in AYURI helped students apply what they learned in the classroom outside of it.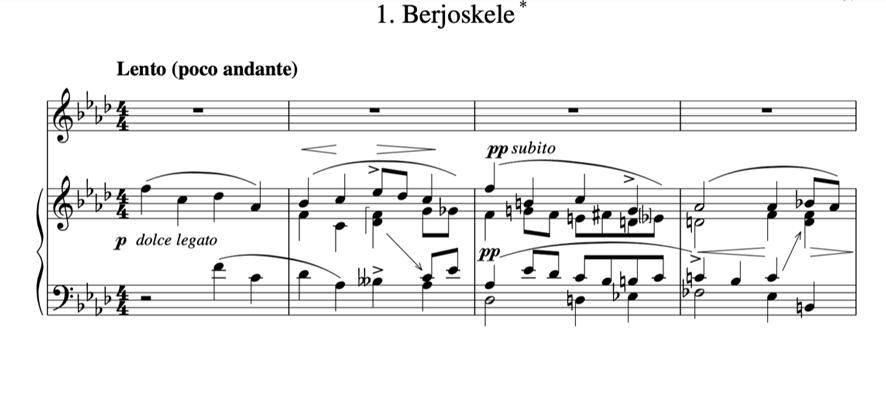 (Berjoskele by Viktor Ulmann)
Research Topics
This semester, AYURI awarded 20 grants to fund unique and diverse research projects. Of the 20 projects funded, the Fine Arts Division led three distinctive and powerful research projects. Participants included art history professor Kristen Brennan and art history major Arina Cho, professor of music Gary Cobb and music and business administration major Brittany Weinstock, and professor of theatre Hollace Starr with students Natalia Escobedo and Maya Ordonez.
Brennan and Cho's research focused on women's issues in Chinese art. Together, they investigated Chinese paintings, a 19th-century Chinese empress known for her fashion sense, and Guo Pei, a Chinese couture designer who brings her cultural heritage into 21st-century high fashion. Through this, they are exploring what it means to wield power as a woman and to be a matriarch in a global context.
In the music department, Cobb and Weinstock researched the music of the Holocaust.
"We really focused in on the Jewish music of the Holocaust and how different Jewish composers and lyricists worked elements of resistance and resilience into their music, such as snippets of melody from the Slovak national anthem," Weinstock explains. "Even though they weren't able to fight physically, they were able to fight artistically."
Starr and students Escobedo and Ordonez tackled a topic that many theatres and artists will be addressing soon: the experience of COVID-19.
"Chasing America is a theatre performance piece that takes place in the interdisciplinary arts organization Trade City's mobile theatre truck called the PopWagon," shares Starr. "It is an experimental traveling theatre project that wrestles with topics facing America today: poverty, mental health, socio-economic differences, race, and more. 'Rooms' will be the first project in the series that centers asks 'What will you take with you after COVID-19 and what will you leave behind?'"
After several interviews with participants from across the country, Escobedo and Ordonez will incorporate each participant interview into the experimental "Rooms" project. Alongside Starr, the two will expand and push their scholarly work to theoretical approaches to performance and storytelling to speak truth and preserve experiences.
Faculty-Led Research
Each faculty-student research relationship is different, arising either through professors approaching students after seeing their work in the classroom or through students taking the initiative to reach out to the faculty. Because responsibilities of a student-researcher may vary depending on the faculty-student relationship and the project itself, each research experience is unique and brings something new to the undergraduate experience.
Students might be joining ongoing research and assisting in specific aspects of the process or they might be completing their own research with the faculty in a supervisory role. Occasionally students and faculty will develop long-term partnerships and collaborate on multiple projects over the student's time at Pepperdine. For example, Starr, Escobedo, and Ordonez worked together in 2019 on the Climate Change Theatre Action initiative that built the foundations of their relationship.
"I've worked for years researching European history and especially the Holocaust, seeing how artists have endured through these times of trauma and pain," says Cobb. "Undergraduate research is really a way for us to walk side by side with a student and work together on a project." Weinstock and Cobb meet once a week to talk about Weinstock's findings on the project, collaborate on discovering sources, and discuss the project's relevance to today.
Cho's experience has been more focused on gathering data. "Each week Dr. Brennan assigned me research specific areas she needed to know more about: Western European royal attire compared with Chinese attire, written definitions of matriarchy and queenship, 18th-century Chinese floral applique method," shares Cho. Notably, Cho brought more to the research relationship than her information-gathering skills. She brought her perspective.
"Guo Pei's work is part of a visual world that I know nothing about, so I thought this would be a great project to bring a student in on. She helped me to understand that pop-culture, high-fashion aspect," Brennan says.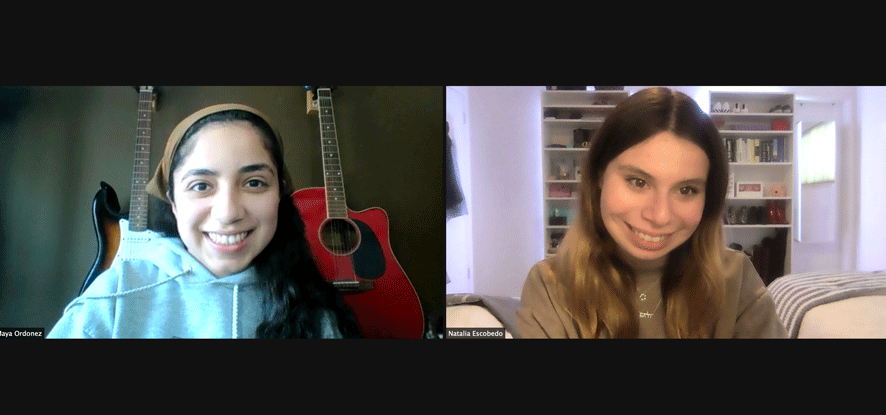 (AYURI research students Maya Ordonez and Natalia Esobedo)
Importance of Research
Students and faculty alike agree that the experience of collaborating on research adds invaluable experience to a student's undergraduate career.
"Doing this research has shown me how I can apply all the things I've been learning in the classroom—voice techniques, music theory, music history. It's expanded my learning into something real and tangible," Weinstock shares.
Aside from being an excellent addition to a portfolio or resume, Brennan adds, "Undergraduate research gives students the ability to see how questions unfold—leading to more questions and carefully working through each problem creatively. It opens their minds to opportunities that connect the academic and professional."
Beyond the act of research, students are able to gain professional presentation experience through the annual Seaver College Research and Scholarly Achievement Symposium (SCRSAS) where students have the opportunity to present their findings or, in the case of many fine arts students, perform their pieces. Some faculty-student research teams submit their findings to other professional conferences as well, granting students hands-on experience in the research submission and presentation process.
Many students herald the opportunity to do undergraduate research as a highlight of their college years. "Pepperdine allows us to have a really unique undergraduate experience. I don't know anyone else who gets to work this closely with professors on research, and I'm so grateful for the opportunity," Cho shares.