Waves of Hope: Alumni Stories
In these uncertain and challenging times, we are inspired by our alumni every day. As we stay connected from a distance, the alumni relations team has embraced this opportunity to highlight alumni finding grace in their most difficult moments, and highlight the special ways they are being of service. Read below to see how Seaver and George Pepperdine College alumni are demonstrating the roots of Pepperdine's mission, and bringing waves of hope to their community
If you'd like to be considered for a Wave of Hope feature, please complete the alumni engagement form or contact molly.fitzpatrick@pepperdine.edu .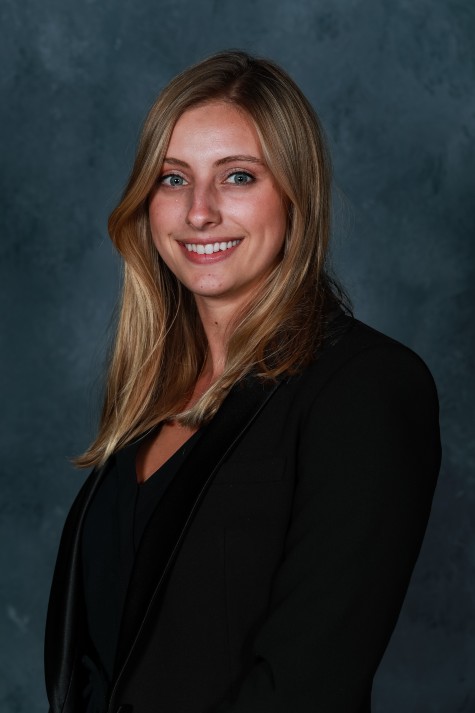 Alumna Madeline Frohling ('18)
Staying Positive During the Global "Pause," Advice from Alumna Madeline Frohling to the Class of 2020 and Pepperdine community.

Alumna Madeline Frohling is the Global Partnerships Sales Coordinator at AEG - LA Kings, STAPLES, LA Galaxy Dignity Health Sports Park.
Frohling talks about her career that began with an internship, how the COVID-19 crisis has had a direct impact on her job, and the importance of using this pause as an opportunity to connect with the Pepperdine community, especially for the class of 2020.
Her message to the Class of 2020 and Pepperdine Community:
"In life you always want to have a perfect plan, and you want to plan everything out. But, when you make plans, God laughs. He has the perfect plan, so you just have to trust that. But, also be diligent, and know maybe the perfect job isn't going to roll around in the beginning or this is a hard time to find a job – but you still can and there are people who are going to need you in their work force. And need the creativity and open mindedness to be innovative in this time.... Try to look for the positives in the situation. This is a great time to use the Pepperdine community to network. Now is a great time to reach out to fellow classmates and people you wouldn't normally stay in touch with."
Darnell Brisco ('09) and Jayme Brisco ('08)
Beauty in a Season of Social Distancing
In this season of social distancing and more time spent at home, Seaver College Alumni and Pepperdine sweethearts, Entertainment Marketing Exec and McBeard founding member Darnell Brisco and Pepperdine Professor Jayme Brisco are embracing their creative side by sharing their love of Disneyland with their young family, virtually.
Darnell and Jayme's message to the Pepperdine community:
"Stay connected. That connection, community is the most important thing. Because you see Christ in one another. We get to experience his gifts for us through other people. There is no way to replicate the old normal – you just kind of have to adjust to the new normal. And that means things aren't going to perfect, or as planned out, or as structured, or as similar as it was in the past. And being okay with that flexibility. But, giving ourselves and each other grace in that. It's impossible to control it (because) it's impossible to make any changes."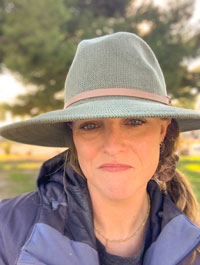 Charlotte Getz ('06)
Finding Hope in a Time of Uncertainty
Alumna Charlotte Getz ('06) was one of the first five confirmed cases of COVID-19 in Long Beach, California. The writer, mother, and speaker was thrown into a journey of uncertainty where she found grace and leaned into her faith.
Her message to the Pepperdine community:
"We, as Christians, this is our moment. There are so many people who are terrified right now and they do not have the hope of the Lord. We have the opportunity to wisely be the hands, feet, and light of Jesus right now. I think there are so many ways (to serve). Remember the people in your neighborhood. We can't go anywhere, so serving the people how you can where you are. For me, that looks like literally sharing the good news on Instagram. I can't see anybody, and I can't leave the house. But, I can say hey, there is a bigger narrative than the one we're in right now. And that narrative says we don't have to fear death – because of what Jesus has done on the cross for us. The God that I believe in says that this is not a hopeless situation, and that He's right here in the middle of it. And he specializes in impossible circumstances just like this."