Waves of Hope: Charlotte Getz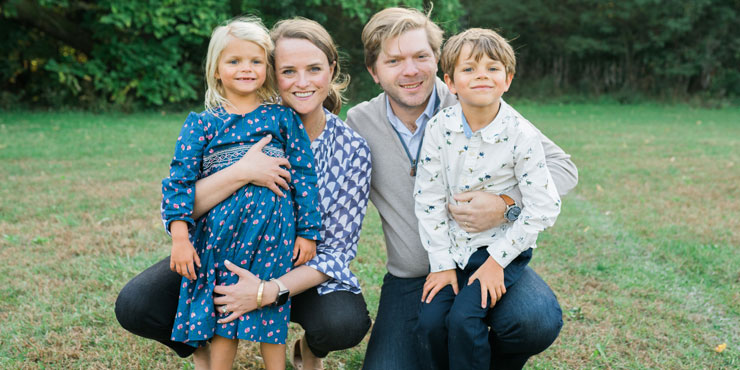 Finding Hope in a Time of Uncertainty
Alumna Charlotte Getz ('06)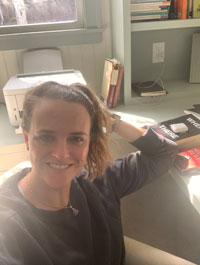 "I absolutely believe that we serve a God who specializes in impossible situations. I am just eyes open to seeing where He is moving in these invisible ways all throughout it. We live in a Coronavirus house – we are full on dependent on Him. It's not in our control."

Alumna Charlotte Getz ('06) was one of the first five confirmed cases of COVID-19 in Long Beach, California. The writer, mother, and speaker was thrown into a journey of uncertainty where she found grace and leaned into her faith.
"As Christians, this is our moment," Getz said of her message to the Pepperdine community during this unprecedented time in recent history. "There are so many people who are terrified right now and they do not have the hope of the Lord."
She expressed the importance of serving community from a distance, and remembering those around you in need.
"For me, that looks like literally sharing the good news on Instagram," Getz said. "The God that I believe in says that this is not a hopeless situation, and that He's right here in the middle of it. And he specializes in impossible circumstances just like this."
Co-author of the book Unmapped, Getz began posting videos to her Instagram (charlottebgetz) in need of hope and seeking to share her thoughts on the growing crisis, even prior to being diagnosed with the virus. She playfully called the series of posts, "Pandemic at the Disco: Hope in the Midst of the Coronavirus."
The confusing few weeks began with flu-like symptoms following a trip to San Francisco. Having not traveled abroad or on a cruise ship , the idea of having the virus was a world away. Getz thought it was a lupus flare which she explained mimics some symptoms of COVID-19. She also noted that her symptoms involved minimal respiratory chest pain or shortness of breath.
"I have no idea where I caught this. On a trip to Atlanta to see family, I felt worse," she said. My symptoms included a runny nose, sneezing, bad headaches, fever, body aches and bad gastrointestinal related symptoms."
Getz initially tested positive for the flu prior to the specific COVID-19 test, and lived day-to-day under the assumption that she had the flu, which led her to self-isolate. Based on her recent travel, her doctor tested her for the virus. The Long Beach Department of Health notified her on the following Tuesday that she had tested positive.
While she has experienced a mild case, Getz wanted to be a light for people who were nervous about the ongoing situation and the unknown.
"Initially, I thought people are so scared. I want them to see my face and to see me talk, and to see I am someone with a pre-existing condition and I am okay," Getz said. "I could be a voice for people out there who weren't taking it seriously, by saying hey, this is real. This is in your community – it's out there, take it seriously. You need to stay home."
Much of the response she has received has been positive. The most common inquiry from friends has been related to how she originally contracted the virus, although she does not know. Getz revealed that because of the winding road to her confirmed case, she did not isolate away from her children and husband who have not shown symptoms of the virus.
She touched on how they have approached this confusing time with their small children, and encouraged other parents to give themselves grace as they navigate the new method of learning from home.
"This is scary for them. We didn't want to scare them more by making things completely out of the ordinary," Getz said. "And that has been the best decision for us."
Getz also explained the waves of grief she has experienced when thinking about the possibility she could have unknowingly exposed someone she may or may not know to the illness. Her own fears brought on by the ongoing pandemic, in part, inspired her to chronicle her story on social media.
"I think everybody is terrified of this. Our world has been turned upside down," Getz said. "I want to be out there to say hey - you're worst case scenario has happened to me. And what I can tell you, in the very middle of it, is God is still here and He is still good. And I feel that in my bones."
She and her family are finding balance and creative ways to be social from a distance by doing a lot of FaceTiming, and making what she refers to as "kin-keeping" on the schedule a priority.
Getz is currently the editor and chief of Rooted Ministry. Their mission is to equip youth ministers and parents with more gospel-centered ministry. She resides in Long Beach with her husband and two children.
---