Summer Undergraduate Research in Biology (SURB) Application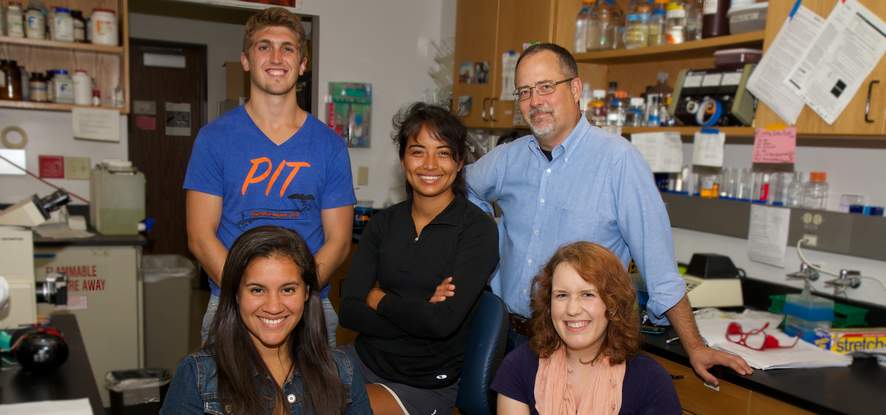 Requirements
Competitive applicants should be interested in pursuing a career in biological research, science education, environmental science, biomathematics or biotechnology. They must have completed one year of biology by the summer of 2023 and must be classified as an undergraduate student prior to and during program participation. Participants must be available full-time May 7- July 22, 2023. Successful applicants will be provided a generous stipend, on-campus housing, a unit of biology research credit, funding for travel to Malibu, and a budget for the purchase of research supplies. The National Science Foundation requires that all participants be United States citizens or a permanent resident of the United States. All SURB students will live on the campus of Pepperdine University, grouped together as a research cohort, in housing provided by the SURB program.
A copy of your online application, a brief essay stating the reason(s) why you would like to participate in this program, and unofficial college transcript(s), needs to be uploaded to interfolio and received before 12:00 AM Midnight (EST) on Wednesday, February 8, 2023.
One letter of recommendation (in pdf format) sent directly from a science faculty member who is familiar with your academic or research work also must be uploaded to interfolio before 12:00 AM Midnight (EST) on, February 8, 2023. Please note that your interfolio file must be set up before the science faculty member can upload a letter for you.
Please note that this is a residential program, and access to the Pepperdine campus is contingent upon COVID conditions and approval for campus access by Los Angeles county and by Pepperdine policy. We will maintain regular communication with accepted students if there are any changes affecting campus residency.
Application
Submission of a Complete Application
Full application to the program requires completion of steps 1-3.
STEP 1: Online General Application
Submit general application form online.

On receipt of email confirmation, save a copy of the general application and either convert to pdf file or cut and copy into a word file and upload to Interfolio to start your file

.
This general application is a "place holder or reservation" and will not be considered complete without following the additional steps shown below.
STEP 2: Submission of a Complete Application File
Please review Interfolio instructions (attached here). Please Note, no link will be sent by Interfolio. Simply go to interfolio.com to log in. Collect the following materials and upload them to interfolio.
Make sure that once your Interfolio file is complete, you must click Submit Delivery on your Interfolio application and receive email verification from Interfolio, otherwise your account has not been submitted to Pepperdine.
Components are to include the following:
Submission of a copy of your Completed Application, which you converted to a pdf file and upload to Interfolio.
A 1-2 page essay defining your career aspirations, your specific interests with regard to biological research, and your interest in the Pepperdine SURB program in particular; and
Your current college transcript(s), which may be either official or unofficial
STEP 3: Letter of Recommendation
Each application file must include one letter of recommendation sent directly from a science faculty member who is familiar with the academic or research work of the candidate. A signed copy of this letter should be sent from the faculty member, not the applicant, as a PDF attachment to be uploaded to your interfolio account.
Letters can not be uploaded until your Interfolio file has been set up. If problems arise have your letter writer contact Patricia Scopinich


If you have any problems submitting your materials in the requested format, please contact the Natural Science Division at 310.506.4321 for assistance.