Success After Seaver: Class of 2019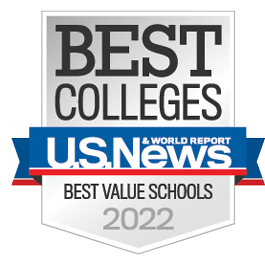 Seaver College is committed to tracking the successes of our graduates. Our data collection is guided by the procedures outlined by the National Association of Colleges and Employers and is collected six months after graduation. This data is often called graduation outcomes or career outcomes. Students who are employed full or part time, volunteering full time, in graduate school or serving in the military are considered to have a recognized professional outcome. We have information on 96% of the graduating class, also known as a 96% knowledge rate.
90%
employed, in grad school, volunteering full time, in the military
85%
grad school acceptance rate


What 2019 Grads are Doing
The 2019 Seaver College graduating class consisted of 803 students. Of the 90% who are settled at six months after graduation, 69% are employed, 19% have been admitted to graduate school and 2% are either in the military or volunteering full time with organizations such as the Peace Corps or Fulbright.
| | |
| --- | --- |
|   | 2% Full-Time Service or Military |
Employers Who Hired the Most 2019 Grads
Amazon
Brown + Dutch PR
Calvary Church
Deloitte
Ernst & Young
Essence
Fulbright
NBCUniversal
PennyMac
Pepperdine University
PricewaterhouseCoopers (PwC)
Rental House Productions
Teach for America
Vivid Candi
The Walt Disney Company
2019 Industry Breakdown
Sixty-nine percent of the graduating class of 2019 have joined the workforce. The majority of those employed work at a for-profit company while 8% work in the non-profit or government sector and 3% are entrepreneurs.
8%
Non-Profit and Government
Graduate School Breakdown
Nineteen percent of the 2019 class chose to continue their education in a graduate program. Of those seeking admittance to grad school, 85% received admission. The top three areas of study were in arts and sciences, business, and education.
 

Arts & Sciences (37%)

 

Business (12%)

 

Education (11%)

 

Law (23%)

 

Medicine (7%)

 

Public Policy (6%)

 

Therapy (5%)
Testimonials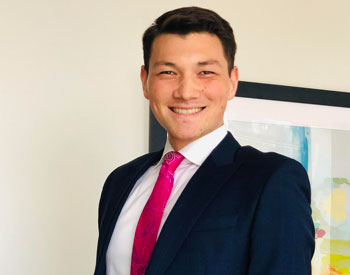 Pepperdine equipped me with an incredibly well-rounded education. In my role, I have the privilege of interacting with individuals and institutions that span the geographical and cultural spectrum—and my education pushed me to be more adaptive, inquisitive, and analytical. I drink from a firehouse of information on a daily basis, as I start and end my day trying to understand what happened in the U.S. market and economy. My days are filled with conversations and meetings with firms and individuals all over Wall Street, and constant analysis of trends in investor behavior, the stock market, and the overall macro environment. I am in a constant state of learning and developing my analytical and interpersonal skills; which is fostering my ability to be a more effective analyst and communicator. 
Kevin Gordon ('19, BA in Economics and Political Science)
Senior Investment Research, Charles Schwab
What Graduates Did to Have Positive Career Outcomes
A total of ninety-four percent of graduates interned, student taught, participated in undergraduate research or were a student employee while at Seaver. Seventy-six percent of those graduates are employed or in graduate school. Eighty-five percent of those employed or in graduate school were student employees.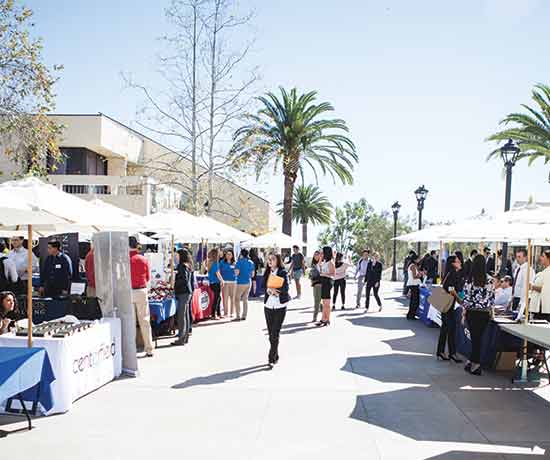 The Pepperdine Network

136,388 Total Unique Alumni
(Includes historic schools of Pepperdine as of 6/22/22)


69k Job Postings


38k Employers
22k

Internships

6k

Mentors

1.8K

Student Employees


126

Employers on Campus
Where Grads Work and Study
United States
New York City
Washington DC
San Francisco
Seattle
San Diego
Los Angeles
Denver
Orange County
Atlanta
Chicago
Boston
Dallas
South Bend, Indiana
Waco, Texas
Nashville
Houston
Austin
Las Vegas
San Antonio
Philadelphia
International
London
Hong Kong
Seoul
Sydney
Jakarta, Indonesia
Madrid
---