Six Seaver College Alumni Earn Prestigious Fulbright Scholarships
Six recent Seaver College graduates have joined the elite rank of Fulbright Scholars, one of the most prestigious scholarly awards worldwide.
Stefanie Bartlett ('17), Amelia Dal Pra ('17), Micah Lambert ('17), Kristopher Mazich ('17), and Julia Naman ('17) will live out the Fulbright Program's mission of promoting international goodwill through the exchange of students as they prepare to travel abroad to embark on a diverse array of experiences as English Teaching Assistants (ETA) and researchers. Biology major Natalie Aguirre ('17) will expand her scientific research experience working in a lab in Spain.
Meet the six Seaver alumni and hear how they will learn from their experiences, contribute to cultural research and relations, and fulfill J. William Fulbright's plan for his scholars to "bring a little more knowledge, a little more reason, and a little more compassion into world affairs and thereby to increase the chance that nations will learn at last to live in peace and friendship."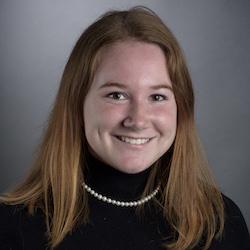 Stefanie Bartlett ('17, History)
Malaysia
Stefanie Bartlett had been patiently waiting to apply for a Fulbright Scholarship since first hearing about the program in middle school. Upon discerning what career path to pursue after graduation, and with a lifelong passion to become an educator, she was immediately drawn to the idea of moving to Malaysia to work as an ETA.
"It seemed almost meant to be," Bartlett reveals. "I am a credentialed teacher in California and eventually want to teach social studies in a rural area. The Malaysia program specifically stated that they were looking for people who had experience teaching and wanted to be in rural areas."
Bartlett, who will spend most of the 2018 calendar year abroad, intentionally chose Malaysia in hopes of strengthening her core values and expanding her world views.
"I wanted to go to a country that I had never been to before and knew that the experience would push me to grow profoundly in multiple areas of my life," she says. "I had traveled to Uganda and Rwanda through Pepperdine's East Africa Summer Program, and that experience has shaped who I am today. I know that going to Malaysia—a completely different country with a different culture, customs, and values—will do the same to a greater extent."
During her time in Malaysia, Bartlett will also have the opportunity to express and demonstrate her other skills and interests through various afterschool activities and English clubs.
"I hope to gain a deep understanding and appreciation of Malaysian culture and education system. I am excited to teach in a different country and collaborate with the Malaysian teachers to share what we know about content and methodology," Bartlett says. "I also hope to gain knowledge and skills through teaching English in Malaysia that will enhance my teaching in the future and help my future students develop an understanding, curious, and global outlook on life."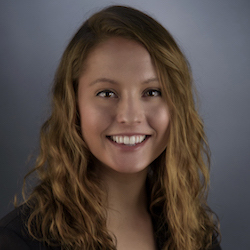 Amelia Dal Pra ('17, International Studies )
Malaysia
Amelia Dal Pra has so much experience working with people of other cultures that the prospect of living abroad and continuing to nurture her passion for cultural explorations seemed undeniably fitting.
The international studies major, who earned a specialization certificate in political science and a conflict management certification, studied abroad in Italy and Jordan, and traveled to Spain, India, and Israel—all during her time as a Pepperdine student.
As a college senior, Dal Pra worked as a teaching assistant for three international relations courses, and founded a chapter of No Lost Generation—a campus organization that works to support and advocate for the education of displaced youth. She is also an English tutor with the nonprofit organization Paper Airplanes, where she tutors a Syrian refugee weekly online.
Dal Pra explains that, "After studying in Amman, Jordan and living in a predominately Muslim region in India, I knew I wanted to work in a region of the world that was predominately Muslim, like Malaysia."
"Asia has become a region of interest for me. Having never been to Southeast Asia, I was drawn to the region due to its incredible aesthetic beauty, rich culture, remarkable architecture, and unique history. After completing a research project on the history and government of Malaysia, I was even more intrigued to explore more."
Throughout her year living in Malaysia, Dal Pra is looking forward to sharing her love for storytelling with her Malaysian students, delving into the Malaysian culture through learning Malay, enjoying Malaysian foods, and exploring the country's incredible natural wonders.
"It's a once-in-a-lifetime opportunity to live and work abroad, learn about a diverse culture, and ultimately strengthen US diplomatic ties with other countries—all of which are extremely important to me," she reveals.
"The diversity of Malaysia, with its indigenous Malay population and many Chinese and Indian residents, will be incredible to observe. The country also has a large number of Rohingya refugees, and I am interested to see how the country is dealing with the increasing influx of this particular people group."
Dal Pra is also passionate about working in a region that hosts a high population of refugees, which will hopefully inspire ideas for continued academic research projects she may pursue in her future career in refugee policy, international peace, and justice.
"I hope to learn more about the experiences of everyday Malaysians as they struggle to relate to each other in such a religiously, culturally, and ethnically diverse society," she says.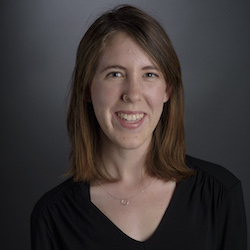 Micah Lambert ('17, Creative Writing)
Germany
For Micah Lambert, traveling to Germany was a common voyage, as she frequently visited her grandfather there and spent her sophomore year in college studying in Heidelberg through Pepperdine's International Programs.
"I fell head over heels in love with the people, language, and culture, so I decided to intern in Germany for two summers with different churches," she says. "These experiences convinced me I had to find a way back after graduation. The Fulbright program struck me as the perfect opportunity to live in and contribute meaningfully to German society while positively representing my own."
Lambert, who also completed minor studies in German, reveals that her in-depth studies of this culture and language have completely transformed her life, a passion she hopes to impart on others during her new journey. In that pursuit, Lambert hopes to "learn more about the German education system in general, and specifically about ways to get children interested in language learning."
This opportunity will also allow her to explore German public policy firsthand.
"I hope to learn more about the refugee crisis and how to best help and implement effective efforts when I come home to America," she shares.
"There is so much going on in German society right now with the influx of immigrants and refugees, and I want to be right in the middle of it all."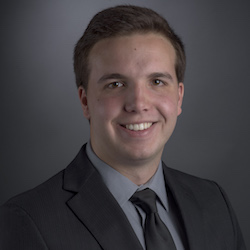 Kristopher Mazich ('17, German/History)
Germany
"Becoming a Fulbright Scholar was always a distant dream of mine," says Kristopher Mazich, who first heard about the program at New Student Orientation during his freshman year at Pepperdine.
It was throughout this segment of the orientation process that Mazich felt both inspired and excited by the prospects of visiting a different and unfamiliar country, providing for him an opportunity to expand his knowledge of the world and serve others.
With the Fulbright path consistently at the forefront of my mind, Mazich made the decision to apply after spending his sophomore year studying in Germany.
"Throughout my life, I have always been fascinated by German history and culture. Whether it was the Holy Roman Empire or the Berlin Wall, there was always something interesting about Germany that piqued my curiosity," he shares.
"When I was given the opportunity to live in Germany during the 2014-2015 school year, I fell in love with both Germany's language and people. I loved exploring Germany's beautiful cities and countryside, and meeting new people with fantastically different perspectives from my own."
Upon returning to Malibu, the history major declared the German minor, in hopes of someday returning to the country that so deeply inspired him.
During the Fulbright Scholarship application process, Mazich reveals that he was motivated by his desire to represent the United States and Pepperdine University in Germany. He also expresses appreciation and gratitude for the support he has received from his friends and professors in his journey to pursue, and ultimately achieve, his goal of returning to Germany as a Fulbright Scholar.
"From this experience, I hope to build new friendships and help contribute to the goal of cultural exchange that the Fulbright program was created for," he says.
"I hope to not only somehow positively impact the community I am assigned to, but also to be impacted in turn by the people I am surrounded by. Above all, I hope my time as a Fulbright Scholar in Germany next year will be an experience of growth and learning."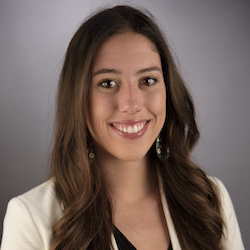 Julia Naman ('17, Creative Writing)
India
Julia Naman still recalls the powerful sense of inspiration she felt when she heard a Pepperdine alumnus and Fulbright Scholar speak during her freshman seminar about his experiences in Indonesia.
Initially unsure about whether her newfound desire of joining the program would be realized, Naman faithfully pursued the process.
"Last summer I was praying about my future and decided I should at least apply, even if it didn't pan out. And I am so thankful that I did," she says. "It is incredible how God has been orchestrating my future and preparing me for this adventure since my first class at Pepperdine."
When it came time to select her country of choice, Naman was already set on India but decided to conduct extensive research on all the other available options in case she discovered a different calling. She carefully sifted through each program, noted its departure date, language requirement, number of grants issued, and length of stay. From there, she narrowed her list down to 10 programs.
She also explains that India's social settings made the country an especially appealing choice for travel.
"Ultimately, I was really inspired by India's initiative to educate both male and female children with The Right to Free and Compulsory Education Act in 2009, and I wanted to see how that law is being implemented in the urban and rural communities. I also thought it would be such a great opportunity to compare the gender roles of Indian culture to those of Southern California, and I intend to interview various Indian women while I'm there," she says.
"I felt such peace when I decided on India that I didn't have with any other country. I am looking forward to discovering why God has intended for me to be in Santiniketan, West Bengal."
In addition to teaching, Naman also hopes to exemplify Pepperdine's mission of demonstrating a life of purpose, service, and leadership during her time abroad.
"I am going to fulfill a role in a classroom and serve where needed, and I expect things to be very different—and even difficult," she admits.
"This is the first year that they are placing Fulbright ETAs in Santiniketan, so I am praying to make a positive inaugural connection with those around me and to be a loving presence in the classroom in a way that demonstrates God's love."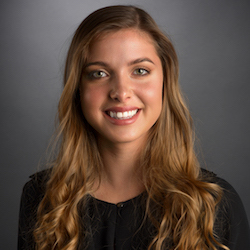 Natalie Aguirre ('17, Biology)
Spain
Aguirre was standing in the airport waiting area on her way to a national biology conference last August in Savannah, Georgia, when she was approached by Stephen D. Davis, Seaver College distinguished professor of biology, about applying for a Fulbright Scholarship.
While still at the airport, Aguirre and Davis began discussing all the possible countries she could visit in an effort to increase her knowledge of biology through lab research, ultimately selecting Spain.
"My family helped through the application process by reading my personal statements and helping translate them into Spanish," expresses Aguirre, who speaks Spanish fluently.
The young biologist has also been in regular communication with staff members at the lab she will be working in, and shares that they have made some great scientific strides and accomplishments thus far.
"Besides growing as a scientist, I think this experience will allow me to grow as a person by living completely immersed in a foreign country. I hope to gain lifelong friends, mentors, and memories," she says.
The Fulbright program, America's flagship international educational exchange program, is sponsored by the United States Department of State Bureau of Educational and Cultural Affairs. It was established in 1946 under legislation introduced by the late Senator J. William Fulbright of Arkansas. The program operates in over 150 countries worldwide. Recipients selected on the basis of academic or professional achievement, as well as demonstrated leadership potential in their fields.
For additional information about scholarship opportunities at Pepperdine University, visit the Seaver College Fellowships website.