Shanna Early Receives Brett J. Love Award for Teaching Excellence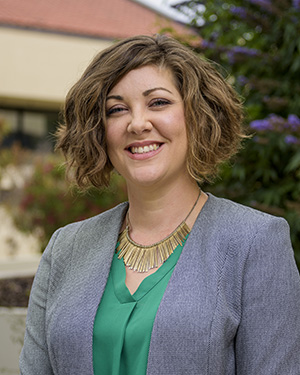 Shanna Early, visiting assistant professor of English, was awarded the Brett J. Love Award for Teaching Excellence. Early is the sixteenth recipient of the award.
The award was established in 2003 to remember Brett J. Love, a former non-tenured English professor who passed on April 12, 2003. Its purpose is to recognize exceptional, non-tenured teachers in the Humanities and Teacher Education Division whose work embodies the University's commitment to students.
Since first joining Pepperdine in 2018 as a Seaver College faculty fellow, Early's teaching has inspired, stimulated, and challenged her students to think critically and creatively about the world. "She makes learning the subject entertaining while ensuring applicable to real-life circumstances," shares one of her students. Some courses she has taught include English Composition, Western Culture, and American Multicultural Literature.
Early holds a bachelor's and master's in English from Abilene Christian University. She holds an additional master's in English with a concentration in Irish culture and literature from Boston College. In 2018, she earned her PhD in English from Emory University.
To learn more about the Humanities and Teacher Education Division, visit their website.