Seaver College Recognizes Three New Endowed Professors
Pepperdine's commitment to academic excellence is evident as the community congratulates three prominent professors who have received endowed professorships to support their research and other academic pursuits. This academic year professors Joi Carr, Cynthia Colburn, and Roslyn Satchel begin their five-year term. With the endowed professorships, all three faculty members will receive support through an annual stipend to cover continued research expenses, conferences, and more.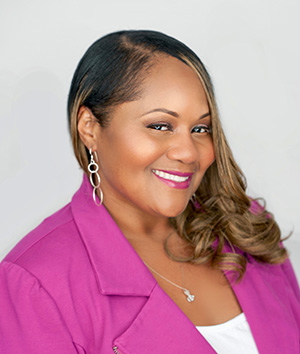 Joi Carr, professor of English and film studies, is a notable presence at Pepperdine and across the nation. Carr has shared her expertise with Seaver students and the broader Pepperdine community for more than 21 years. For her skills as an educator, Pepperdine awarded Carr the Exemplary Teaching in the Area of Faith and Learning award in 2002 and the Brett J. Love Award for Teaching Excellence in 2004. Under her leadership, the Multicultural Theatre Project has provided a space for students to explore diversity in a multidisciplinary approach, which is the subject of her first monograph. Carr received a California Humanities Quick Grant for her project SoCal Perspectives on Black Masculinity Summit that she led as program director in 2018. Carr was also the recipient of Pepperdine's Distinction in Diversity and Inclusive Excellence last year. Most recently Carr, along with five other Pepperdine faculty, was awarded a Waves of Innovation 2019 grant to support the implementation of a master of science in entertainment, media, and sports business program. Beyond Pepperdine, she is known for her publication Boyz N the Hood: Shifting Hollywood Terrain, which is the primary monograph for John Singleton's history-making film, Boyz N the Hood. With the endowed professorship, Carr will focus on completing four books on various topics while also collaborating with students on critical research.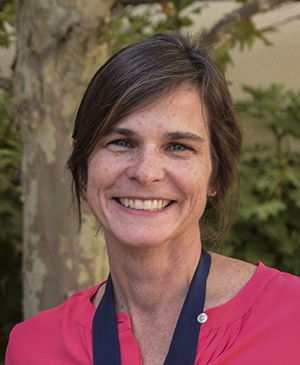 Since 2003 Cynthia Colburn has excelled in sharing art history with Seaver students. Colburn's edited collection, Reading a Dynamic Canvas: Adornment in the Ancient Mediterranean World, was published in 2008 and features essays that discuss the performance of identity through adornment. Colburn was recognized in 2014 for her achievements in the classroom with the Howard A. White Award for Teaching Excellence. Recipients of a Waves of Innovation grant in 2017, Colburn and two other Seaver Fine Arts faculty turned a truck into a mobile gallery that showcases Seaver students' creative scholarship in the community. Beyond serving as a Visiting Scholar at the Getty Research Institute and receiving a grant from the National Endowment for the Humanities, she has been awarded several grants from Pepperdine, including four Dean's Research Grants and five Undergraduate Research Grants to mentor Seaver students through their art history research. Colburn's essay written with student Ella Gonzalez, "Teaching Art History in the Wake of #MeToo" was published, in 2018 on Hyperallergic, an online art and culture forum. Colburn and Gonzalez presented the essay at the College Art Association Conference in New York in February 2019. With the endowed professorship, she is eager to continue research on Mediterranean art from the Bronze Age, with a special focus on the interconnections of bodily adornment, ritual performance, and identity. Colburn shared that the endowment will also allow her to devote more time to working with Seaver students on research projects.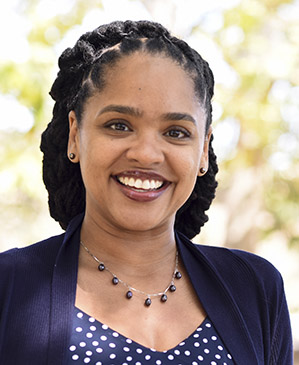 Roslyn Satchel, associate professor of communication, has been leading Pepperdine students through topics of diversity and intersectionality in media, religion, and law for more than five years. Satchel's research on intimate partner violence has earned her several grants, including the Community-Based Research Program and the Pepperdine Cross-School Collaborative Research Program. In 2016 she published her book, What Movies Teach about Race: Exceptionalism, Erasure, and Entitlement, which examines the highest-grossing films under a critical lens, and the following year she was awarded the Distinction in Diversity and Inclusive Excellence. As a minister in the African Methodist Episcopal Church, Satchel dedicates her life to what she describes as her ministry of social justice and human rights in the classroom, in the church, and in the media. Through her teaching and writing, she hopes to encourage more students to advocate for each individual's dignity.
In addition to these three new professorships, Seaver College is proud to begin the 2019–2020 academic year with ten endowed chairs across six different divisions, nine continuing endowed professorships, and three endowed fellowships. Eligibility for endowed positions requires distinguished teachers and scholars to be nominated by their divisions and to have a professional reputation that extends beyond Pepperdine. Intended to honor and promote exceptional teaching as well as notable scholarship, recipients' work must add critical value to their field of study.
To learn more about endowments at Seaver College visit Research at Pepperdine University.