Seaver College to Host 2017 Commencement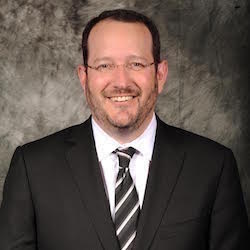 The Pepperdine University Frank R. Seaver College of Letters, Arts, and Sciences spring 2017 commencement ceremony will take place at Alumni Park in Malibu on Saturday, April 29, at 10:30 AM. The event will bestow an honorary Doctor of Humane Letters degree upon Dan Beckerman, and honor Jared N. Hankins ('01) and Natalie C. Hankins ('01) as this year's Distinguished Alumnus.
Beckerman is president and chief executive officer of AEG, one of the world's leading presenters of sports and entertainment programming. Beckerman oversees AEG's many divisions as well as long-range planning, acquisitions, financial oversight, and corporate governance.
Previously he was AEG's chief operating officer and chief financial officer, leading its operations and fiscal planning for its subsidiaries, including Staples Center, the Los Angeles Kings, the company's Major League Soccer franchises, two minor league hockey franchises, international holdings, and AEG Live, the live entertainment division.
Beckerman joined the organization in 1997 as chief financial officer of the Los Angeles Kings. He played a key role in investment of over 5 billion dollars to develop facilities, such as Staples Center, LA Live, O2 in London, and O2 World in Berlin; operations of sports franchises worldwide; and the creation of AEG Live.
Earlier he was vice president, finance, for the Los Angeles Clippers. Before his stint with the Clippers, Beckerman was a senior accountant at Arthur Anderson in Los Angeles where he specialized in corporate taxation.
He holds an undergraduate degree in economics and a master of business administration degree from University of California, Los Angeles.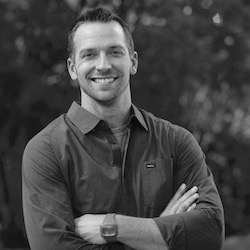 Jared is a producer and director with Kombine Media, a multimedia production company with locations in Little Rock, Arkansas, and Burbank, California. With a rich background in directing various platforms of production, his primary responsibility at Kombine is to produce original content. Jared also fills the role of director for a variety of shoots for both promotional use and entertainment purposes and has worked on numerous award-winning ad campaigns. He has worked in the media production industry for the last 13 years, working on projects of all sizes for a wide variety of clients.
Jared's signature media accomplishment to date is creating an animated series that was the first of its kind, Iesodo, which focuses on the Gospel and on the life and person of Jesus. The series has been distributed and shown in several major retail outlets and by many entertainment production companies.
In addition to his work at Kombine, Jared is also the founder of Rizon Media and the cofounder of Zaya Toonz, the production company behind Iesodo. He proudly notes that a majority of his companies' employees are Pepperdine alumni like himself.
Jared received his bachelor of arts in communication from Seaver College in 2001.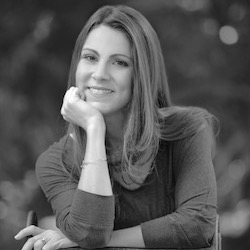 Natalie is a full-time mother of three, community volunteer, life-advice mentor, and college preparatory school board member from Little Rock, Arkansas. She spent her early professional career at the University of Arkansas for Medical Sciences in the clinical skills department and as an investigator of nonprofit organizations on behalf of a corporation. She also trained as a doula (a certified labor and birth coach) under the care of midwives.
Natalie discovered early in her adult life that her greatest passion and calling was to work at home and to be present for her children while they were very young, striving to maintain a balanced home during the very formative season of life when children grow and develop quickly.
Although her family is always the first priority in her day, Natalie also volunteers at her children's school, as well as local outreach programs. She serves with the Lessons for Life mentoring program at an urban middle school in Little Rock, meeting one-on-one with sixth-grade to eight-grade girls, encouraging them to make positive life choices and to create a vision for their future. She serves as a member on the Board of Trust of Little Rock Christian Academy.
Natalie received her bachelor of arts in religion from Seaver College in 2001.
For additional information, visit the Seaver College Graduation website.