Seaver College Alumna Emily Harris Awarded Prestigious Rangel Fellowship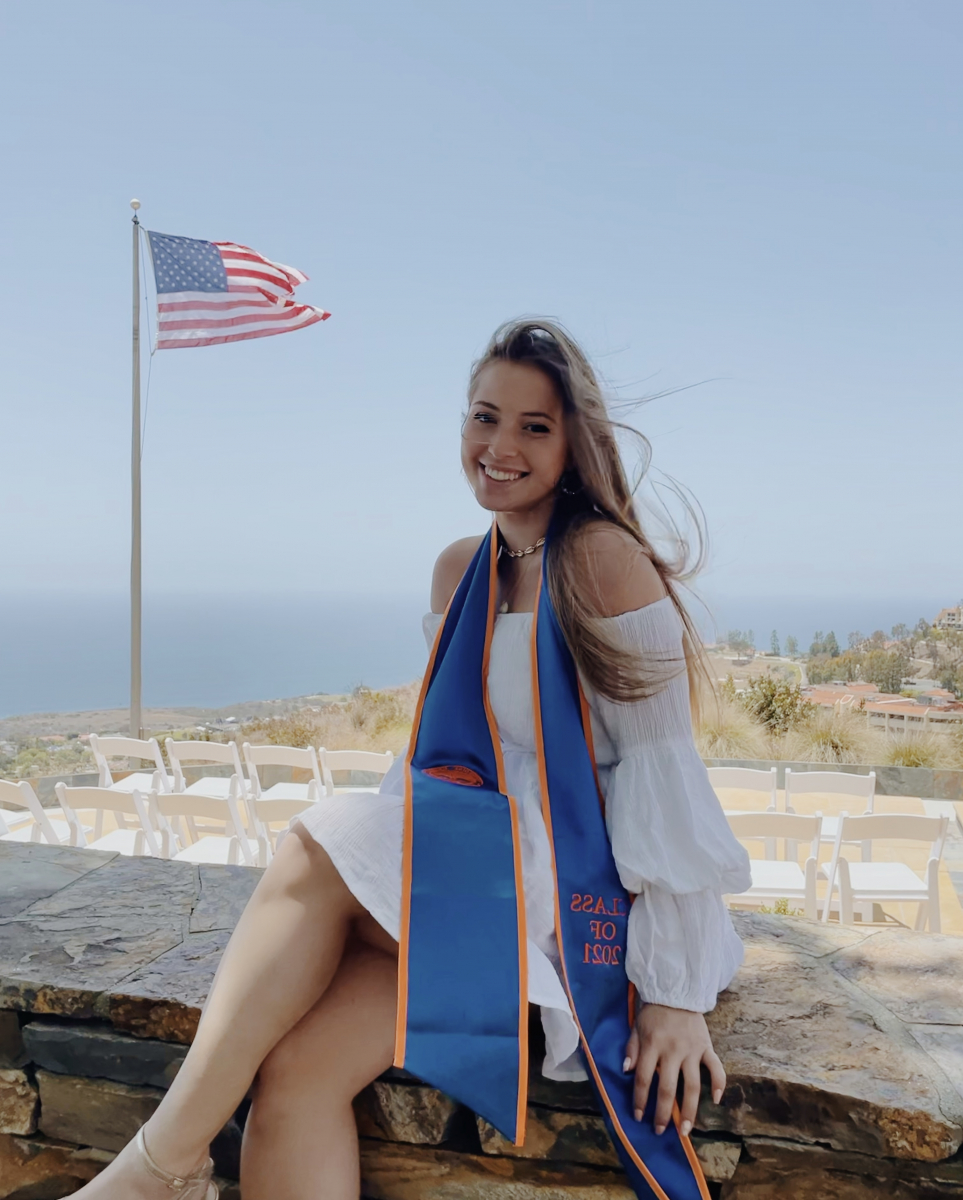 At the conclusion of a highly-competitive nationwide selection process, Seaver College international studies alumna Emily Harris ('21) was selected as a Charles B. Rangel International Affairs Graduate Fellow. With the support of the prestigious fellowship, Harris will complete a two-year Master of Public Policy program in Global Policy and Strategy at the University of California San Diego and participate in two summer internships. Harris will also be mentored by a Foreign Service Officer, and after completion of her master's program, she will serve a minimum of five years as a Foreign Service Officer around the world.
"My senior year of high school I fell in love with the idea of working in the foreign service, but I thought it was so far out of my reach," Harris shares. "When I went to Argentina my sophomore year at Pepperdine, Travis Hill-Weber, the director of the Buenos Aires program, helped me to see that it was possible."
During her time at Pepperdine, Harris studied abroad in Buenos Aires, Argentina, and served on the Pepperdine Ambassadors Council and the Student Alumni Organization. She was active in the social sorority Kappy Alpha Theta and the professional fraternity Delta Sigma Pi. She was also the associate editor of Global Tides, Pepperdine's journal of international studies. In 2021, Harris graduated magna cum laude with her bachelor's in international studies with a concentration in political science and a minor in Hispanic studies.
"Once I realized going into the foreign service might be possible, so many of my Pepperdine professors helped me––Dr. Amanda Rizkallah put me in touch with alumni, Dr. Felicity Vabulas constantly encouraged me, and Dr. Robert Williams always helped me feel supported," Harris says. "All three of them were critical and paramount in my willingness and comfort to pursue this dream."
The Charles B. Rangel International Affairs Program is a US Department of State program, administered by Howard University, that attracts and prepares young people for careers of international service. Announced in 2002 by Secretary of State Colin Powell, Congressman Charles B. Rangel, and Howard University President H. Patrick Swygert, its goals are to promote greater diversity and excellence in the Foreign Service of the US Department of State.
To learn more, visit the Graduate Fellowships page on the Seaver College website.