Roslyn Satchel Awarded for Scholarship and Activism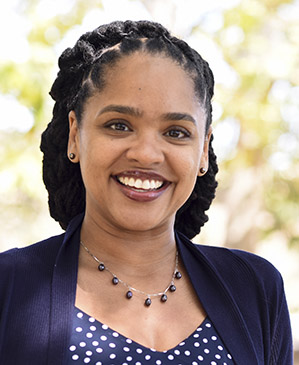 The National Communication Association (NCA) honored Roslyn Satchel, Blanche E. Seaver Professor of Communication, with the 2019 Feminist and Women's Studies Scholar-Activist Award on Friday, November 15, 2019.
The award honors a member of the NCA whose scholarship has shown progress in addressing social injustices. Sarah Stone Watt, divisional dean of Seaver's Communication Division, and Tanya Asim Cooper, assistant clinical professor of law at the Caruso School of Law, nominated Satchel detailing her commitment to students through empowering them to pursue advocacy in their own lives.
The award committee shared that they were "impressed with the depth of community involvement, the sustained connection between research and the community, and sustained commitment to analyzing multiple systems of oppression in activism/teaching/scholarship."
Since joining Pepperdine's faculty over five years ago, Satchel has masterfully incorporated topics of diversity and intersectionality in her teaching. The diverse scope of her research has earned her several grants at Pepperdine including the Community-Based Research Program and the Cross-School Collaborative Research Program. She published her book titled What Movies Teach about Race: Exceptionalism, Erasure, and Entitlement in 2016. In fall 2019, she was awarded an endowed professorship. She has described her work as her "ministry of social justice and human rights in the classroom, in the church, and in the media."
Founded in 1914, the NCA is a scholarly society whose mission is to support scholars and teachers of communication in their professional interests, research, and teaching.