Rachael Denhollander to Explore Advocacy and Faith at Pepperdine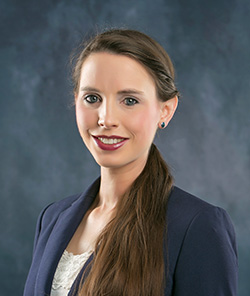 The Seaver College W. David Baird Distinguished Lecture Series at Pepperdine University will present "An Evening with Rachael Denhollander" at Elkins Auditorium in Malibu on Wednesday, November 13, at 5 PM.
Denhollander is an advocate, educator, and lawyer who became known internationally as the first woman to file a police report and speak publicly against Larry Nassar, former USA Gymnastics doctor and one of the most prolific sexual abusers in recorded history. As a result of her activism, more than 250 women came forward as survivors of Nassar's abuse, leading to his life imprisonment. A committed Christian, Denhollander has been at the forefront of condemning the problem of abuse that often plagues churches and religious organizations while working to address the underlying dynamics.
For her advocacy, she has received numerous awards; she was listed among TIME magazine's 100 Most Influential People in the World in 2018. She was named as Sports Illustrated 2018 Inspiration of the Year and one of Glamour magazine's 2018 Women of the Year. She has appeared on major networks and been featured frequently in print media. Her two books—What is a Girl Worth and How Much Is a Little Girl Worth—were published in September 2019. She received her JD from Oak Brook College of Law and worked in public policy before 2016.
The W. David Baird Distinguished Lecture Series features top scholars, practicing academics, and thought leaders in diverse fields. The events approach perspectives on advocacy, innovation, and more, which stimulate conversations in the community and broaden the Pepperdine educational experience. The series is made possible through the support of Melanie and Richard Flamminio, the Seaver College Board of Visitors, and the Seaver Parents Association.
For more information about this event, visit the W. David Baird Distinguished Lecture Series website.