Pepperdine University to Host Discussion on Journalism and Politics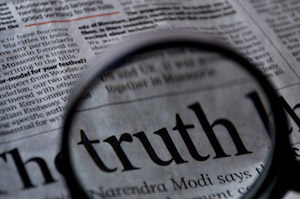 The journalism program at Pepperdine University, in partnership with the Institute for Entertainment, Media and Culture , will host the event Nothing to Fear: Seeking Truth in News at Wilburn Auditorium at Drescher Graduate Campus on Thursday, March 23, from 6:30 to 8 PM.
The evening will feature a lively discussion about the role and responsibility of journalism and journalists in the current U.S. political environment. Journalists, policy experts, and legal experts will weigh in on how journalists seek the truth and what audiences should expect from the news.
Matt Pearce, national reporter for the Los Angeles Times, will present the keynote address on his experience covering the 2016 Presidential Election and the inauguration and president Donald Trump.
Panelists will include:
Laurie Babinksi ('03), attorney who specializes in First Amendment law
Greg Lee ('10), reporter for ABC7 in Los Angeles
Pete Peterson, dean of Pepperdine University School of Public Policy
Attendance is free, and registration is required. For additional information about the event, and to register to attend, visit the Pepperdine University page on the Eventbrite website.