Paul Contino to Discuss Dostoevsky's Incarnational Realism with Pepperdine Libraries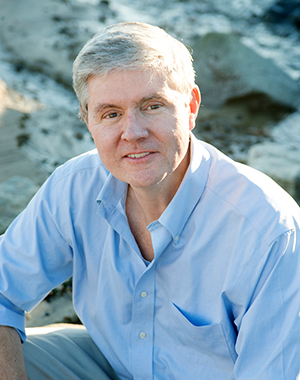 On Wednesday, May 5, 2021, at 4 PM PDT, Pepperdine Libraries will host an online lecture featuring Paul J. Contino, professor of great books in Seaver College's Humanities and Teacher Education Division. Contino will discuss his latest book, Dostoevsky's Incarnational Realism: Finding Christ among the Karamazovs. The event will be presented over Zoom.
"Through this thoroughly absorbing and deeply probing work, Dr. Contino reminds us that contemplative, close reading can be a vehicle for personal and spiritual transformation," said Mark Roosa, dean of Pepperdine University Libraries.
Dostoevsky's Incarnational Realism offers a theological study of Russian author Fyodor Dostoevsky's final novel, The Brothers Karamazov, published in 1880. Contino describes incarnational realism as a "theologically-informed way of life in which a person apprehends reality in the light of Christ's incarnation, and freely acts upon that apprehension." In his reading of Dostoevsky's novel, Contino argues that its hero, Alyosha Fyodorovich Karamazov, exemplifies this concept.
The book talk is free and open to the public. To learn more and to register to attend, visit the event's listing on the Libraries' calendar. The Libraries will provide live captioning.