George Carlsen Begins Appointment as Divisional Dean of International Studies and Languages Division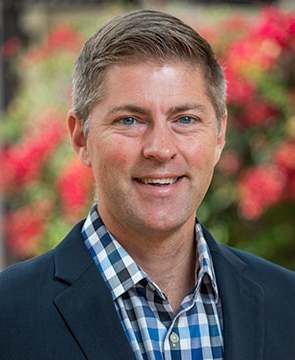 In August 2020, George Carlsen began his appointment as the new divisional dean of the International Studies and Languages Division. Carlsen is succeeding Mike Sugimoto who served as the interim divisional dean.
" understanding of the division and its programs, thoughtful and strategic vision for the division...and abiding commitment to our Christian mission highly evident," shared Michael Feltner, dean of Seaver College, in a message to the community. "I look forward to the leadership Dr. Carlsen will provide to the division and to work alongside in his new role."
Carlsen joined Pepperdine in 2008 as an adjunct professor of Hispanic studies before transitioning to a tenure-track role in 2010. Since first joining the faculty at Seaver College he has trained students in Hispanic cultural and literary studies. He served the University in several capacities including as the chair of the Academic Integrity Committee, the coordinator of Spanish language chapel, and as coordinator of the Pepperdine service-learning project supporting at-risk children from the Heart of Los Angeles after school program. He also led the summer intensive Spanish abroad program in Madrid, Spain in 2011, 2015, and 2019. The eight-week program pushes the boundaries on what students—and their faculty, Carlsen argues—are capable of achieving.
His research focuses on Latin America literature with a particular interest in the Mexican authors of the Crack Movement of the 1990s and 2000s that broke the literary conventions set by the Latin American Boom of the 1960s and 1970s. He has also studied Brazilian authors of the 1990s and early 2000s, and he has published on the cultural conventions of Latin American surf media production. Despite beginning his appointment as divisional dean at the start of remote learning in response to COVID-19, he is eager to bring the value of a global perspective to every Seaver student's experience regardless of their academic discipline.
To learn more about the International Studies and Languages Division, visit the division's website.