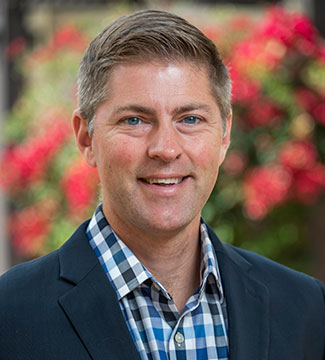 George Arthur Carlsen
Professor of Hispanic Studies
International Studies and Languages Divisional Dean
International Studies and Languages Division
, Seaver College
PLC 101 A
Education
PhD in Spanish, University of California, Riverside, 2008
MA in Spanish, University of California, Riverside, 2005
BA in Spanish, Willamette University, 2001, Spanish Department Honors
"Brazilian Masculine Identity in Mario Prata's Album Novel Buscando o seu Mindinho: Um Almanaque Auricular (2002)" Portuguese Literary and Cultural Studies 22-23, 2012, forthcoming.
"An Album Novel for a Border City: The Case of Idos de la mente: la increíble y (a veces) triste historia de Ramón y Cornelio by Luis Humberto Crosthwaite" Letras Hispanas, 7, Fall 2010.
"Multi-Media Celebrity, Online Narrative and the Print Memoir: The Case of O Doce Veneno do Escorpião by Bruna Surfistinha" Symposium, Spring, 2009.
"The Novel in Mexico and Brazil in the Age of Globalization and Information Technology (2000-2005)," Doctoral Dissertation, University of California, Riverside, Directed by Raymond L. Williams.
Glazer Institute Half-Grant for Research, 2011
Dean's Fellowship - University of California, Riverside, 2003 - 2008
Dean's List - Willamette University, 2001
Modern Language Association
American Association of Teachers of Spanish and Portuguese
Topics
Border Studies
Contemporary Hispanic and Lusophone Cultural and Literary Studies
New Media
Courses
Colonial Latin American Literature
Spanish Phonetics and Conversation
Spanish Civilization
First Year Spanish
Second Year Spanish