Elizabeth Yomantas Awarded Brett J Love Award for Teaching Excellence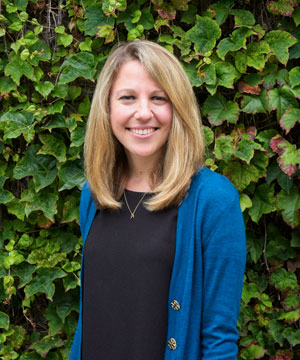 The Humanities and Teacher Education Division awarded Elizabeth Yomantas ('11, MA '13), assistant professor of teaching, the Brett J. Love Award for Teaching Excellence. Yomantas is the seventeenth recipient of the award.
Since first joining Pepperdine's faculty as a teacher educator, Yomantas shares she has reveled in watching first-hand student teachers as "they breathe hope and healing into the fabric of our society through the classrooms they build. It is a great honor and privilege to work alongside them and watch as they embody and enact hope and restoration each day."
Yomantas' teaching has inspired, stimulated, and challenged her students to incorporate social justice as they graduate and enter their own classrooms. Courses she has taught include Instructional Design for Teaching and Learning, Culturally Responsive Service Learning, and even Young Adult Literature. Yomantas has also led international programs to Fiji informed by her research on indigenous Fijian education.
Yomantas holds a bachelor's in English and master's in American Studies both from Pepperdine University. In 2012, she also received her California Single Subject Teaching Credential in English. In 2018, she earned her PhD in education from Chapman University.
Established in 2003 to remember Brett J. Love, a former non-tenured English professor who passed on April 12, 2003, the award recognizes exceptional, non-tenured teachers in the Humanities and Teacher Education Division whose work embodies the University's commitment to students.
To learn more about the Humanities and Teacher Education Division, visit their website.