Alumnus to Share How Pepperdine NewsWaves Impacted His Career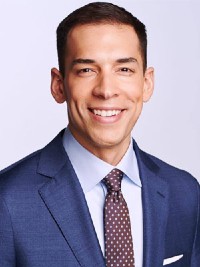 On Wednesday, May 20, 2020, at 5 PM Seaver College Alumni Relations in partnership with the Seaver College Career Center is hosting an additional installment of the virtual Seaver Speaker Series. The virtual event will feature Seaver College alumnus and WNBC-TV news anchor Stefan Holt ('09).
Since graduating from Pepperdine, Holt's journey has taken him to two of the country's top television markets. He credits his time with Pepperdine NewsWaves for providing him with the skills required to be a successful reporter. Current students and alumni are encouraged to attend to network with the Pepperdine community and gain valuable career resources.
The series, developed by the Seaver College Alumni Relations and the Career Center teams, aims to virtually connect the community in a time of isolation and to help alumni and students navigate the already overwhelming job-search. The series has hosted alumni including Sylvia Franson ('87) from NBCUniversal, and Shelby Jones Jolivet ('15) and Will Lawson ('16) from Netflix Talent Management.
To learn more about the event and to register to attend, visit the Seaver Speaker Series website.