Alumna Alexis Bonnell to Speak at W. David Baird Distinguished Lecture Series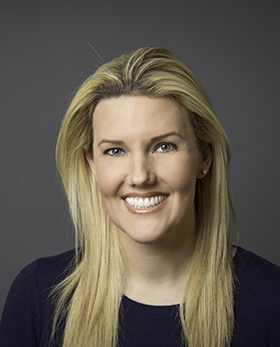 On Tuesday, February 4 at 5 PM, alumna Alexis Bonnell ('99) will present "Innovation to Impact: Leading Change in a Challenging Time" for the Seaver College W. David Baird Distinguished Lecture Series in Elkins Auditorium at Pepperdine University. Bonnell's lecture is the third lecture in the 2019-2020 series.
Bonnell currently serves as the chief innovation officer at USAID where she has developed the organization's US Global Development Lab and delivered humanitarian and development programming for more than 25 countries and in almost every sector including education and stabilization. Her work focuses on how to leverage science, technology, innovation, and partnership for greater impact.
She has worked with Wall Street, dot-coms, the Middle East peace plan, elections in both Afghanistan and Iraq, and on global emergency response coordination and major logistics operations. Bonnell is also the founder of the Global Innovation Exchange and has witnessed the development and philanthropic communities' investments in innovation, changing millions of lives globally. For her talent in taking risks and rising to action, she was featured as one of 32 Pepperdine Outstanding Alumni Women in Leadership.
The W. David Baird Distinguished Lecture Series features top scholars, practicing academics, and thought leaders in diverse fields. The events feature leading academics, intellectuals, and public thinkers on a variety of topics to broaden the Pepperdine educational experience. The series is made possible through the support of Melanie and Richard Flamminio, the Seaver College Board of Visitors, and the Seaver Parents Association.
For more information about this event, visit the W. David Baird Distinguished Lecture Series website.