Seaver College Receives Solutions Journalism Network Grant to Study Impact of Climate Change on Student Mental Health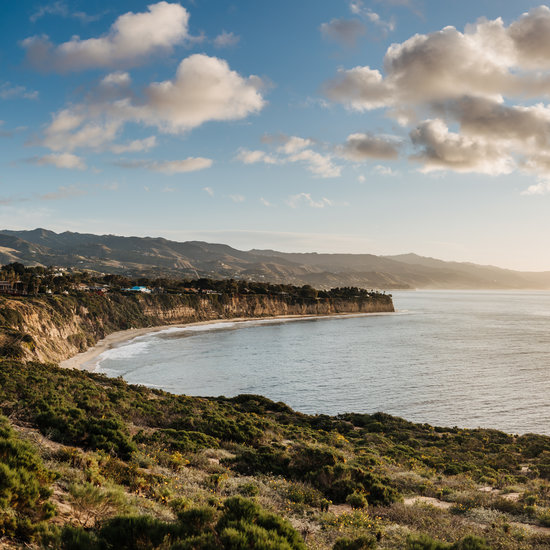 On July 2, 2023, Seaver College was selected as one of eight schools to receive a 2023 Student Media Challenge grant from the Solutions Journalism Network (SJN). This achievement awards $10,000 to Pepperdine University's student journalism program to pursue and report on a series of nine stories pertaining to undergraduate mental health.
With the support of the grant, Pepperdine Graphic Media, Pepperdine's student news group, and NewsWaves, Pepperdine's student-produced local television newscast, will investigate how the concept of climate change affects its campus's emotional well-being.
"It is thrilling to earn this grant," says Elizabeth Smith, assistant professor of communication and director of Pepperdine Graphic Media, "We see what our students are capable of. This opportunity is going to give them the chance to engage with important work that is elevated through the Solutions Journalism Network."
The two Communication Division professors discovered the emotional effects associated with the threat of climate change while interacting with students in their classes. Smith reports that most students enrolled in her course claimed to have experienced the phenomenon of climate anxiety, while several others admitted to only feeling its effects while present on campus. Experiences like this, along with national statistics regarding the rising rates of anxiety related to climate change, convinced both news directors to apply for the grant.
"This is not activism journalism on climate change." says De Los Santos. "This is a chance to report on the viable solutions and good people working on the issue in an effort to provide hope. It allows our students the chance to level thought regarding this issue."
With their $10,000 grant, Smith and De Los Santos will develop a nine-story series regarding climate anxiety titled "21 Miles for Malibu and Beyond." To participate in the reporting process, Seaver College students must go through an application process beginning in August, which will accept between eight to 12 reporters. Beyond covering and producing exciting news content, admitted student-reporters will gain access to SJN training sessions.
SJN is a nonprofit founded in 2013 by award-winning journalists David Bornstein, Tina Rosenberg, and Courtney Martin. The organization reports on responses to issues facing society today in an effort to learn from their successes and failures.
Seaver College's Pepperdine Graphic Media and NewsWaves teams will begin reporting on the effects of climate anxiety on September 11, 2023, and the series will conclude on April 11, 2024. Learn more about Pepperdine University's journalism major on the Seaver College website.