Italian Major and Minor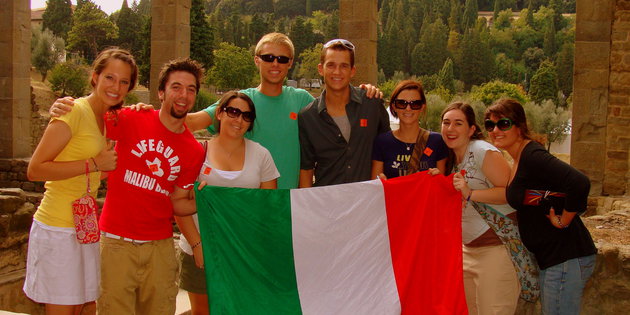 The Italian major at Seaver College prepares students to develop competency in speaking, understanding, reading, and writing the Italian language. In addition to language skills, students study Italian culture, history, and literature, spending two semesters in the overseas program in Florence, Italy, or in an equivalent immersive study in Italy.
Italian Degree
Our Italian degree program takes an interdisciplinary approach to teaching the language, history, and culture of the Italian peninsula that prepares students for careers and graduate level study in a wide range of disciplines. A student majoring in Italian develops a high level of proficiency in the spoken and written language while simultaneously acquiring a critical understanding of the Italian culture and its wider influence, past and present.
Italian Minor
A minor in Italian is an excellent complement to many majors that already have a specific career path in view, such as international studies, religion, art history, and music. Our students develop a high level of linguistic and cultural proficiency that serves as a firm foundation for graduate level study in languages, literature, and history, amongst other disciplines.