Seaver Perspectives: My Unique Study Abroad Experience
I might be the most indecisive person you will ever meet. I never know what I want to eat, wear, do, or even where I want to go. So I surprised myself by deciding before my freshman year even began to spend my sophomore year in Florence, Italy. My brother had studied in Buenos Aires two years prior to my freshman year, and the stories of the city he lived in, the friends he made, and the wild and exciting hostel experiences he told me about had me determined to study abroad.
However, all that changed when I visited the campus with some high school friends during the summer before I enrolled. My friends noticed the Washington, DC location as we walked by the map on the International Programs wall, and knowing that I would be majoring in political science, asked me why I wasn't studying there.
My dreams of what my sophomore year would entail immediately switched from a European "vacay" to a semester in both DC and Florence. I don't regret that decision at all, because the two locations offered me not just different experiences, but different ways to grow personally.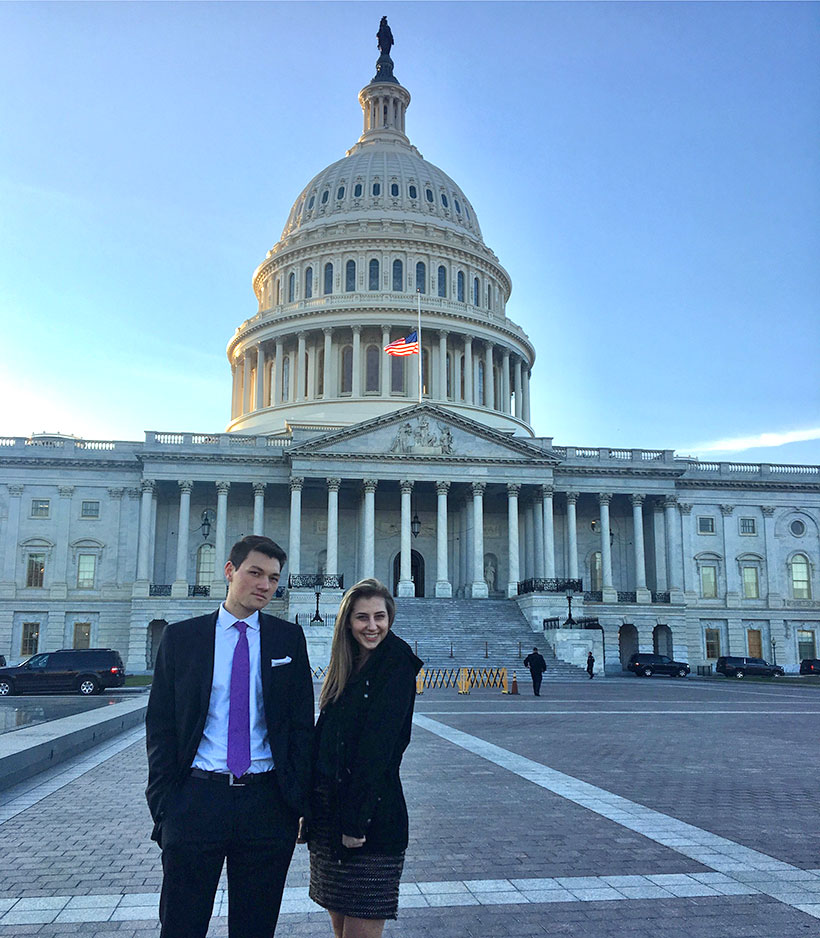 Studying Abroad
During the fall in the Washington, DC program[BROKEN LINK], I was a very busy student. I walked to my internship three times a week, raced home to study for my night classes, and used any excess time I had to study or relax with friends. But finding that time to socialize (not to mention travel the East Coast!) was one of the greater challenges of studying in DC.
Unlike Pepperdine's European or Buenos Aires[BROKEN LINK] programs, the DC program offered few opportunities throughout the week for students to bond and get to know each other. It was always difficult to find the time and energy to meet up with other DC students for coffee, lunch, or traveling, with such chaotic and time-demanding commitments.
When I was in Florence[BROKEN LINK] the following spring, I often found myself with ample amounts of time to hang out with friends and classmates at all times of the day (and night, sorry mom). Compared with my time in DC, in Florence I was almost never without a friend or peer in tow.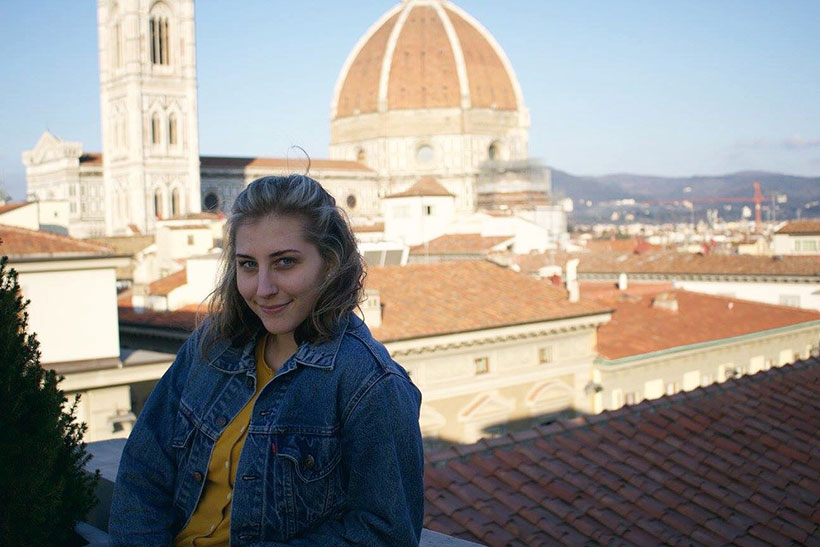 Learning Beyond the Classroom
Thanks to my indecisiveness, I was able to have a unique experience studying away from the Malibu campus. I have endless stories ranging from touring the Pentagon with fellow interns, to visiting the Accademia and seeing the statue of David (three separate times), to sprinting through the Louvre to find the Mona Lisa six minutes before closing, to even crying in a rug bazaar in Morocco (a long story, but DC friends know it well).
Living in such different worlds in such a short amount of time provided an excellent growth opportunity for me. I found that I taught myself how to be more flexible and how to accommodate both my own needs and those of others. In retrospect, my greatest challenge came in trying to find the perfect balance between these two different atmospheres; one in which I turned inward, and one that brought me out.
Yes, I was in both locations to take classes and learn so that one day I could graduate from this fine institution, but I received much more than credits toward my degree. Rather, I was granted incredible friendships and memories and life-changing experiences. Studying away from Malibu with Pepperdine was the best decision I ever made. It was a completely irreplaceable experience that I am endlessly grateful for. I'll forever be indebted to the International Programs Office for this unforgettable year of my life.