George Pepperdine College Alumni Reunion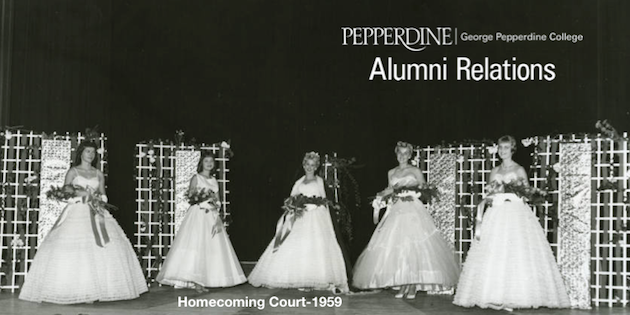 The Seaver and George Pepperdine College Alumni Relations office is hard at work planning upcoming reunions!
Attention GPC Alumni, save the date for a GPC Gathering! After a few years hiatus, the GPC Gathering is back!
Save the Date | Wednesday, April 3, 2024
Join your George Pepperdine College Alumni family for an afternoon of storytelling, reminiscing, great food, and even better company. Hosted at the (The) Grand Long Beach Event Center, the GPC Gathering won't be complete without you!
For any questions, please contact Avesta or Chad at 310-506-4348 or email: seaveralumni@pepperdine.edu.
A formal invitation to follow.
More details coming soon!