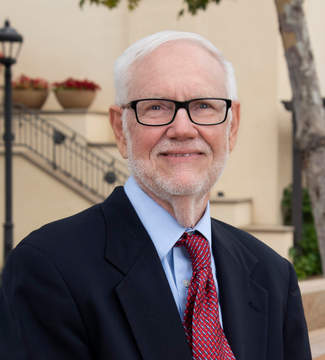 Ronald C. Highfield
Professor of Religion
Religion and Philosophy Division
, Seaver College
APC 276
Education
PhD, Rice University, 1988
MA, Rice University, 1988
MTh, Harding Graduate School of Religion, 1979
BA, Harding University, 1975
Great is the Lord: Theology for the Praise of God. Grand Rapids, MI: Eerdmans, 2008.
Barth and Rahner: Toward an Ecumenical Understanding of Sin and Evil. New York: Peter Lang, 1989.
"God's Commands and Christian Ethics: A Theology of the Christian Life," in Christian Ethics: The Issues of Life and Death, eds. Larry Chouinard, David Fiensy, and George Pickens, Joplin, MO: College Press, 2004, 7-28.
"The Problem with the "Problem of Evil" A Response to Gregory Boyd's Open Theist Solution," Restoration Quarterly (Summer, 2003).
"Does The World Limit God? Assessing the Case for Open Theism," The Stone-Campbell Journal (Winter, 2002)
"Divine Self-limitation in the Theology of Jurgen Moltmann: A Critical Appraisal," Christian Scholars Review (Fall 2002) 49-71.
"The Function of Divine Self-Limitation in Open Theism: Great Wall or Picket Fence?" Journal of the Evangelical Theological Society (June 2002) 279-99.
"Man and Woman in Christ: Theological Ethics After the Egalitarian Revolution," Restoration Quarterly, (Fall 2001) 129-146.
American Academy of Religion
Christian Theological Research Fellowship
Topics
Divine Self-Limitation in Contemporary Theology
Courses
Christianity and Culture
The Christian Faith
Systematic Theology I: God and Providence
Systematic Theology II: Christ, the Church, the Spirit, and Eschatology