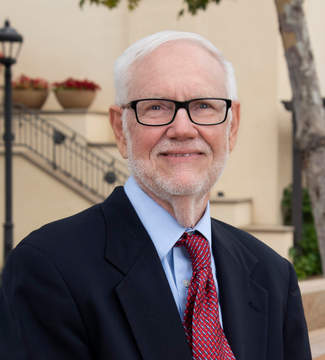 Ronald C. Highfield
Professor of Religion
Religion and Philosophy Division
, Seaver College
APC 276
Education
PhD, Rice University, 1988
MA, Rice University, 1988
MTh, Harding Graduate School of Religion, 1979
BA, Harding University, 1975
Forthcoming Books
The New Adam. Cascade, Eugene, OR, 2021.
Rethinking Church: Guide for the Perplexed and Disillusioned. Keledei: Los Angeles, 2021.
Published Books
Four Views on Women and Church Leadership. Keledei: Los Angeles, 2021.
Christianity—Is it Really True: Responsible Faith in a Post-Christian Culture. Keledei: Los Angeles, 2017.
The Faithful Creator: Affirming Creation and Providence in an Age of Anxiety. Downers Grove: Intervarsity Press, 2015.
A Consuming Passion: Essays on Hell and Immortality in Honor of Edward Fudge. Eds. Christopher M. Date and Ron Highfield. Eugene, OR: Pickwick Publications, 2015.
God, Freedom and Human Dignity: Embracing a God-Centered Identity in a Me-Centered Culture. Downers Grove: Intervarsity Press, 2013.
Four Views on Divine Providence. Grand Rapids: Zondervan, 2011. I am coauthor of this book with three other authors: Gregory Boyd, William Lane Craig, and Paul Helseth.
Great is the Lord: Theology for the Praise of God. Grand Rapids, MI: Eerdmans, 2008.
Barth and Rahner: Toward an Ecumenical Understanding of Sin and Evil. New York: Peter Lang, 1989.
Other Published Works
"God's Commands and Christian Ethics: A Theology of the Christian Life," in Christian Ethics: The Issues of Life and Death, eds. Larry Chouinard, David Fiensy, and George Pickens, Joplin, MO: College Press, 2004, 7-28.
"The Problem with the "Problem of Evil" A Response to Gregory Boyd's Open Theist Solution," Restoration Quarterly (Summer, 2003).
"Does The World Limit God? Assessing the Case for Open Theism," The Stone-Campbell Journal (Winter, 2002)
"Divine Self-limitation in the Theology of Jurgen Moltmann: A Critical Appraisal," Christian Scholars Review (Fall 2002) 49-71.
"The Function of Divine Self-Limitation in Open Theism: Great Wall or Picket Fence?" Journal of the Evangelical Theological Society (June 2002) 279-99.
"Man and Woman in Christ: Theological Ethics After the Egalitarian Revolution," Restoration Quarterly, (Fall 2001) 129-146.
American Academy of Religion
Christian Theological Research Fellowship
Topics
Divine Self-Limitation in Contemporary Theology
Courses
Christianity and Culture
The Christian Faith
Systematic Theology I: God and Providence
Systematic Theology II: Christ, the Church, the Spirit, and Eschatology