Waves Weekend 2021 Unites Pepperdine Community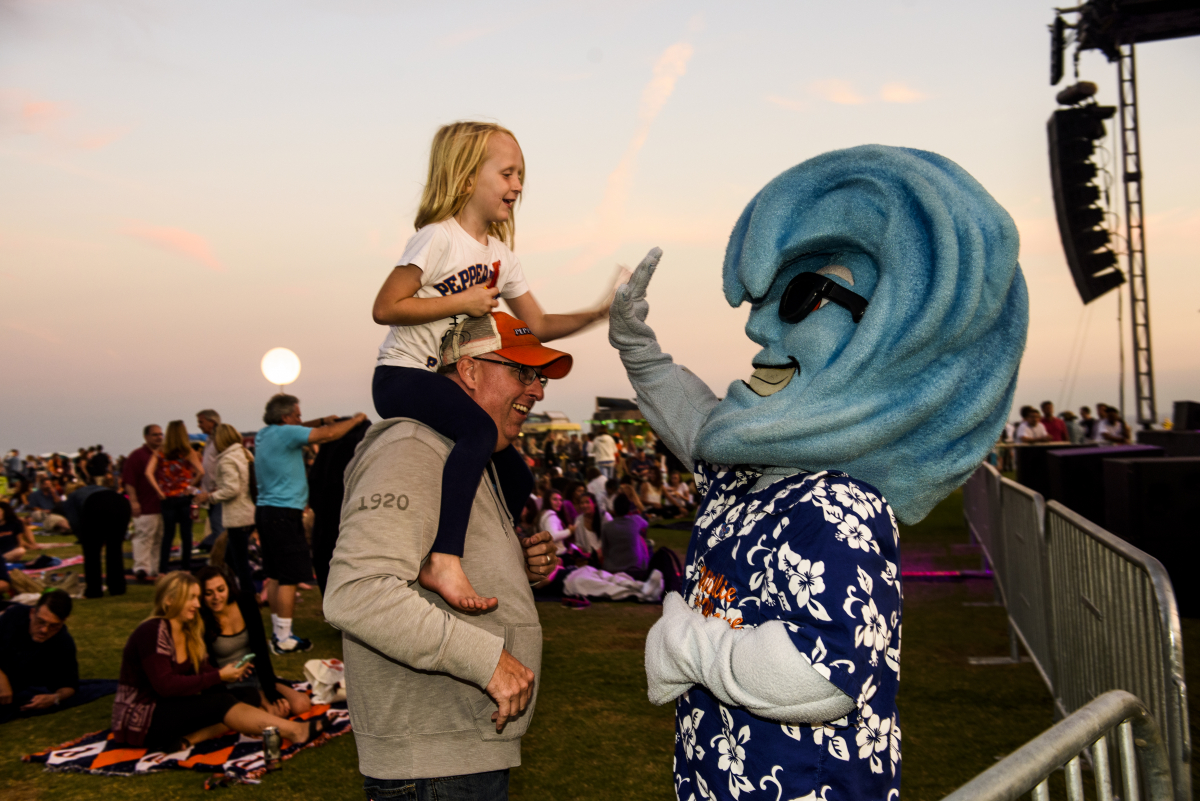 After more than a year of social distancing, Waves from around the world will join together for the 11th annual Waves Weekend from Friday, October 8, to Sunday, October 10, 2021. Hosted by Student Activities, in partnership with the University Credit Union and the Seaver College and GPC Alumni Relations team, Waves Weekend is an opportunity to welcome back hundreds of Seaver College graduates and the families of current students to the beachside Malibu campus. The community will enjoy a time of reconnection with family, friends, and faculty through participation in social, spiritual, and athletic events.
The three-day weekend will include many of the recreational activities from previous years and feature new signature alumni events. Families of current students can reunite with their child while they meet with faculty, staff, fellow parents, and their child's new friends, and attend special events such as Coffee with Connie Horton ('82), vice president for Student Affairs, and a special reception with the Pepperdine president Jim Gash (JD '93) and first lady Joline Gash ('92). Alumni events include the new Alumni and Friends of Hung ('87, MA '03) and Corinne Le ('87) Gathering.
All members of the Pepperdine community are invited to the traditions of Madness Village, Blue and Orange Madness, and the Family Picnic.
Other activities, the complete schedule, and COVID-19 information are available on the Waves Weekend website. All parents, family members, guests, friends, and alumni must register to participate in Waves Weekend. Online registration is now closed, but walk-up registrations will be taken Friday from 10 AM - 5 PM and Saturday from 8:30 - 11 AM at the Howard A. White Center (HAWC).