Tomas Bogardus and Will Perrin Further Explore the Philosophy of Knowledge in Latest Publication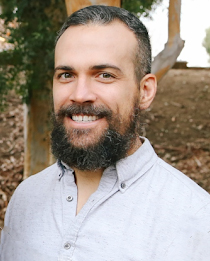 Seaver College associate professor of philosophy Tomás Bogardus and Seaver alumnus Will Perrin ('19) publish their essay, "Knowledge is Believing Something Because It's True," in the June 2020 journal Episteme.
In the essay, Bogardus and Perrin challenge the prevailing "modal" view of knowledge, which says that for a belief to count as knowledge, it must have been formed in a way that would not easily have misled us into falsehood. Instead, Bogardus and Perrin develop and defend "Explanationism": knowledge is believing something because it is true. They suggest that if someone believes something for reasons other than its truth—because it's popular, or comforting, or "progressive"—then that belief is not knowledge.
This co-authored project grew out of a term paper that Perrin wrote for Bogardus' epistemology seminar. Perrin is now pursuing an MA in philosophy at the highly-ranked program at Northern Illinois University. Bogardus' work centers on metaphysics and epistemology with a special focus in the mind-body problem and the rationality of religious belief. Since joining the Seaver College faculty Bogardus has advocated for students to explore the philosophy curriculum to expand their creative and critical thinking skills, writing skills, and communication skills. His classes grapple with philosophical questions such as, "Do Christians and Muslims worship the same God?"; "What is the nature of knowledge?"; "What is the nature of gender?"; and more.
To read the full publication, visit the Episteme digital publication.