Student Jenna Sanchez Receives Arthur Ashe Jr. Sports Scholar Top Award for Women's Swimming and Diving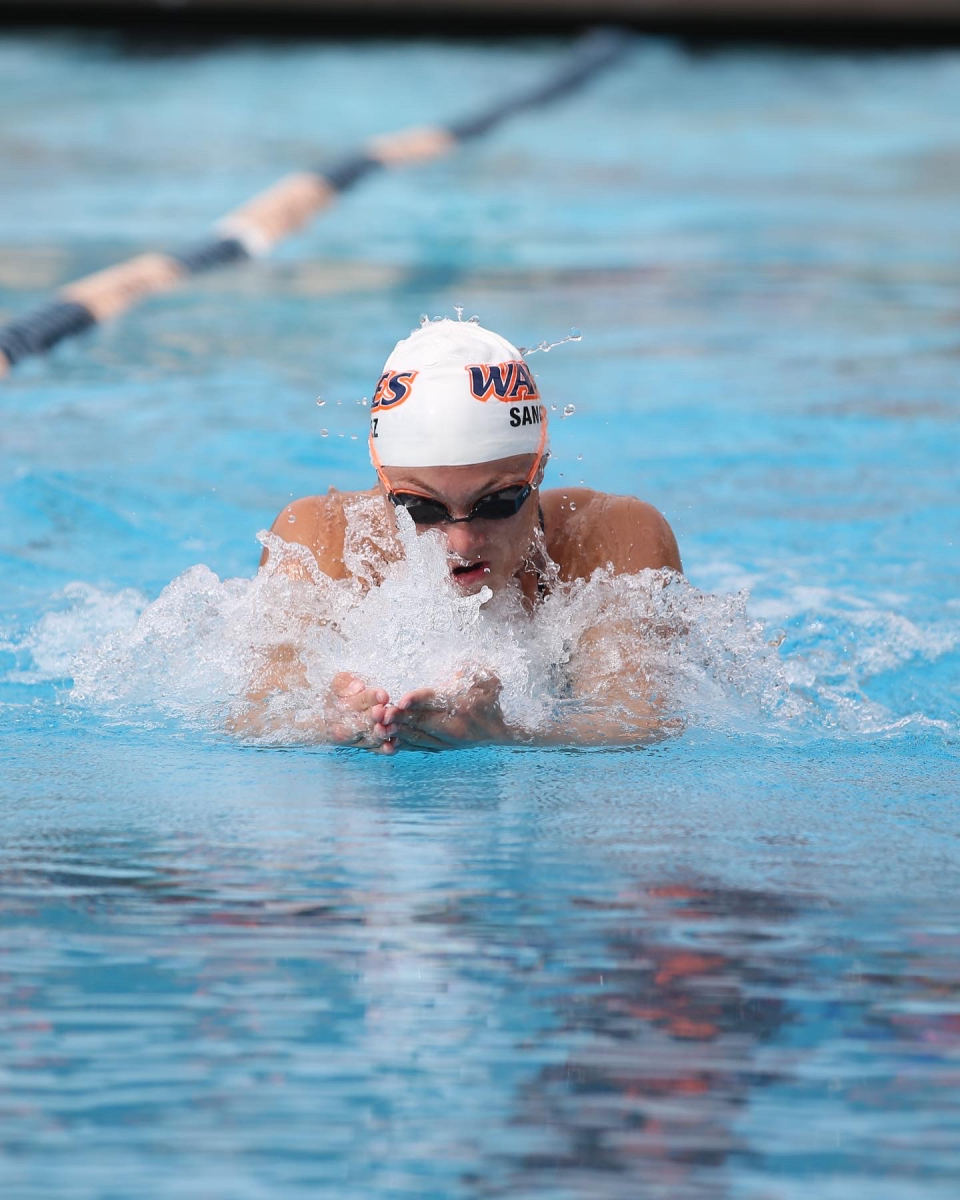 In March 2022, Seaver College junior Jenna Sanchez was awarded the Arthur Ashe Jr. Sports Scholar award's top honor for the sport of women's swimming and diving.
The Arthur Ashe Jr. Sports Scholar awards, sponsored by the publication Diverse: Issues in Higher Education, honor students of color who have excelled in both the classroom and the athletic arena and have demonstrated a commitment to community service and student leadership. Awardees are required to have at least a 3.5 grade-point average and be at least a sophomore academically.
"I feel extremely honored to have been nominated, let alone to receive this award," Sanchez shares. "I cannot thank Pepperdine enough for providing me with an environment that enables me to balance my passion for swimming with academics and community. I am extremely blessed to be a part of the tight-knit, supportive community here at Pepperdine."
In 2022, Sanchez, a Hispanic Studies major, helped lead the Waves women's swimming and diving team to their first-ever Pacific Collegiate Swim Conference (PCSC) team title. Sanchez was on two PCSC-winning relay teams this spring––the 200 medley and 200 free relay. She also recently broke her own school record in the 100 individual medley at the CSCAA National Invitational Championships, where she was one of five Pepperdine student-athletes who competed.
Over the past three seasons, Sanchez has earned a total of 14 All-PCSC first-team honors––three in 2020, six in 2021, and five in 2022. She ranks among Pepperdine's all-time top 10 in four individual events. Academically, Sanchez earned PCSC All-Academic first-team status in 2021 and is a three-time Pepperdine Scholar-Athlete.
To learn more about the Arthur Ashe Jr. Sports Scholar awards, visit the Diverse: Issues in Higher Education website.