Sociologist George Yancey to Discuss Racial Reconciliation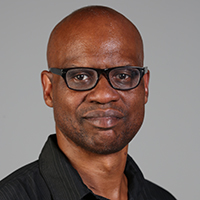 On Wednesday, March 3, 2021, Baylor University professor of sociology George Yancey will discuss Christianity's responsibility in racial reconciliation, his latest sociology research, and more in a virtual day-long visit with Seaver College. Yancey will lead two sessions—one with Seaver College faculty and staff and one open to the all Seaver College faculty, staff, and students.
In his latest book, Beyond Racial Gridlock: Embracing Mutual Responsibility, Yancey surveys a range of approaches to racial healing that Christians have used and offers a new model for moving forward. He has published several books and articles on various topics including institutional racial diversity, racial identity, and Christianity in the United States. For nearly 20 years Yancey has led discussions on these topics in churches and universities.
The event is cosponsored by the Seaver Diversity Council and the Seaver Dean's Office and is open to all Pepperdine faculty, staff, and students. Additional details including how to access the event are forthcoming.