Shanna Early Discusses Narratives as Archival Tools in Latest Publication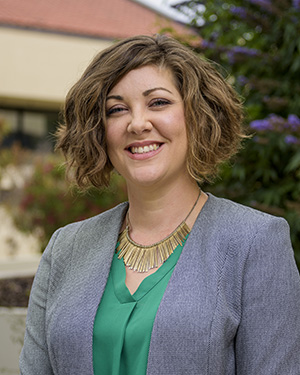 Visiting assistant professor of English Shanna Early published her article, "Archives, Asylums, and Remembering Landscapes in Barry's The Secret Scripture," in the journal Literature Interpretation Theory.
"Barry suggests that we look outside of the institutions and official records to learn the truth of people...whose documentary trace is limited," writes Early.
Early's thoughtful analysis of Sebastian Barry's 2008 novel The Secret Scripture delves into the questions of what is stored and what is omitted in histories by those who control the narratives. She also notes how Barry's work shows the limitations of those controlling narratives—that those holding the power of historical archives may be omitting the whole truth especially in the case of individuals who may deviate from societal norms.
Early was the 2019 recipient of the Brett J. Love Award for Teaching Excellence for her exceptional work inspiring and challenging her students to think critically and creatively about the world through her course material. She teaches courses on English composition and multicultural literature. Her research focuses on the intersection of environmental, historical, and postcolonial approaches to global anglophone literature.
To read the full article, visit the Literature Interpretation Theory digital publication.