Seaver Student Wins Spanish National Croquet Championship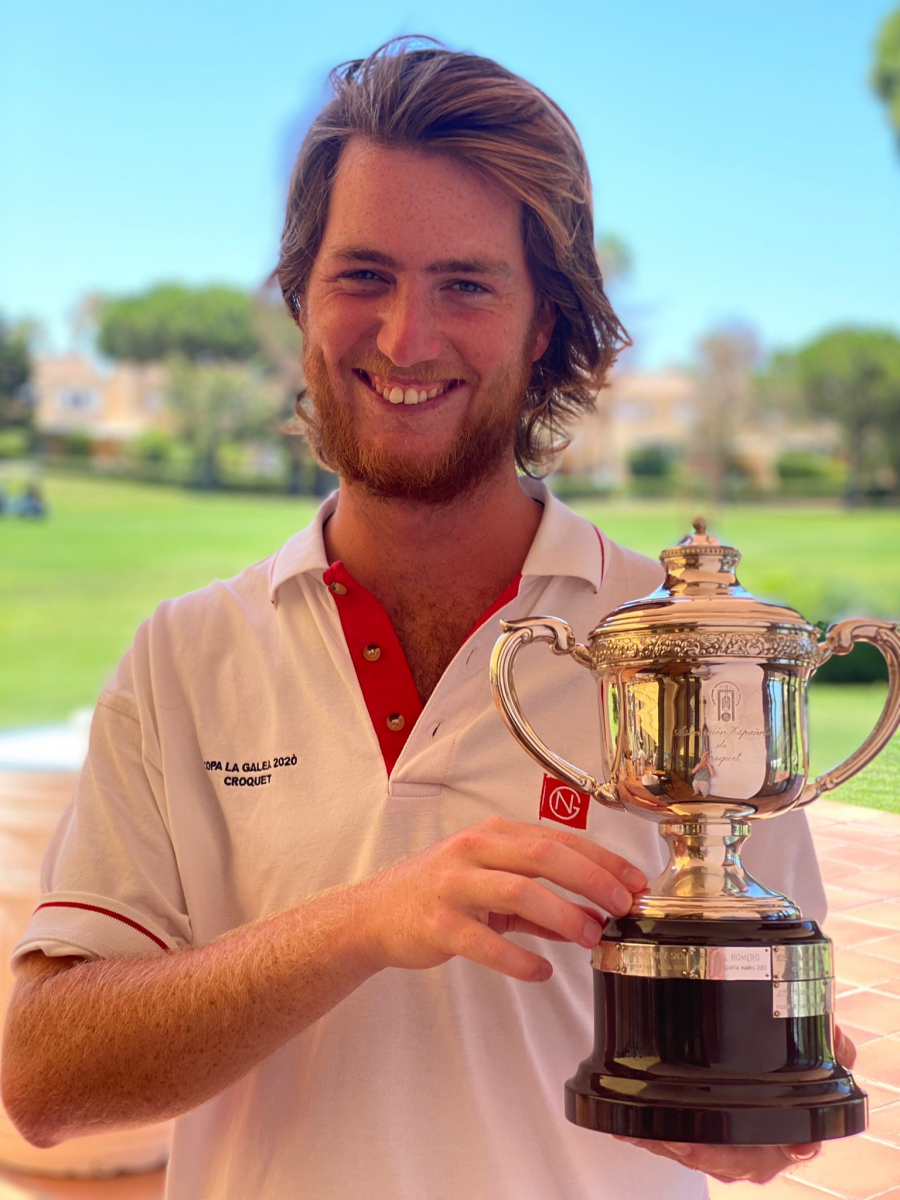 On June 26, Nicolas Denizot Elzaburu, a junior communication major at Seaver College, won the 2020 Spanish National Croquet Championship held in Novo Sancti Petri, Spain.
Denizot began playing croquet four years ago. He entered a tournament with his brothers and mother as a gift for her birthday and subsequently lost every game he played. That tournament motivated him to begin practicing, competing, and, ultimately, excelling at the sport.
He had the opportunity to improve even further during the COVID-19 pandemic.
"Since I was in Spain, all my classes were late at night, and I had a lot of spare time during the day. When the lockdown ended, I started teaching croquet," Denizot shares. "I was playing quite a lot with a lot of different people, so I learned more about strategy, and that's how I really started improving."
Denizot won the Most Improved Spanish Player in 2020, but he was still ranked 27th out of the 32 players competing in the Spanish championship. After winning his first three games and defeating higher-ranked players, including the one who eliminated Denizot's mother from the tournament, he arrived in the finals.
"I kept thinking, 'What am I doing in the finals? It's the first time I'm even playing in the championship,'" Denizot says. "I won the first round, and then it hit me that I was one game away from achieving my all-time croquet dream of winning the Spanish championship."
The communications major won the championship with a jump shot that is being called "best Spanish croquet shot of all time." He plans to compete in August at the European Championship in England.
"I need to continue practicing, so I'm going to take a couple of croquet balls and my mallet back to Pepperdine," says Denizot. "I'll just be on Alumni Park, don't mind me."
To learn more about Denizot's accomplishment, read the announcement from the Villa de Madrid Country Club.