Seaver Student-run Communications Agency Becomes Official American Marketing Association Club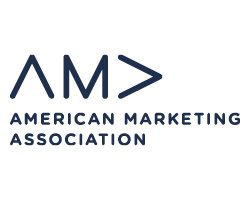 In fall 2021, WavesEffect, Seaver College's student-run communications agency, became an official collegiate American Marketing Association (AMA) club. This status will provide new opportunities to attend conferences, engage in national competitions, and participate in networking events.
The president of WavesEffect, senior integrated marketing communications major Nicole Chung, spearheaded the effort to become an official AMA club alongside faculty advisor and associate professor of integrated marketing communication Sarah Fischbach.
"As a transfer student, I was seeking ways to get involved, and Dr. Fischbach pointed me to WavesEffect," Chung shares. "We decided to apply to become an AMA collegiate club to have access to more opportunities and really give students more perspective and real-world experience."
The American Marketing Association shares that becoming an AMA collegiate club allows college students to increase their understanding of the marketing profession, begin career development, and gain valuable skills. Students are also invited to attend the annual AMA International Collegiate Conference and the AMA Collegiate Case Competition.
Founded in 2013, the Waves Effect is a fully integrated, student-run communications agency dedicated to building creative, strategic, and effective campaigns that meet the professional needs of its clients. It's open to all students who are in an IMC-related field.
For more information, visit the Waves Effect website.